In addition to offering that he loves Aquaman and Spider-Man: Into The Spider-Verse, Marvel Studios president Kevin Feige also confirms that The Avengers: Endgame has been the title for the fourth MCU event movie following Infinity War all along.
Feige confirmed to MTV that the title of the film had been in place since "before we started developing the movie, or just as we were developing it."
Kevin Feige further says that Doctor Strange's "endgame" line in Infinity War was indeed a direct call-out to the title of the final Avengers film.
"So Doctor Strange says that line because we knew it was the title," said Feige.
Regarding the Russo brothers offering that the title wasn't said in Infinity War, it seems they took a page out of Loki's book. Feige also comments on The Avengers: Endgame and the Marvel trailers only showing footage from the first fifteen minutes or so from the movies.
"I'd call [that] somewhat accurate," Feige said. "As was the case with a lot of our films, this one in particular, being able to generate excitement without giving away any of the many, many, many secrets would be ideal, and I think the Disney marketing team is the best in the world, and we'll be able to pull it off."
As I previously noted, The Avengers: Endgame has been the title since the get-go, with my source knowing the title for at least months prior to the release of Infinity War.
I exclusively revealed The Avengers: Endgame title prior to the release of Infinity War and even knew about it prior to the world premiere.
I've also been teasing since before Infinity War that Marvel's true endgame is what comes next.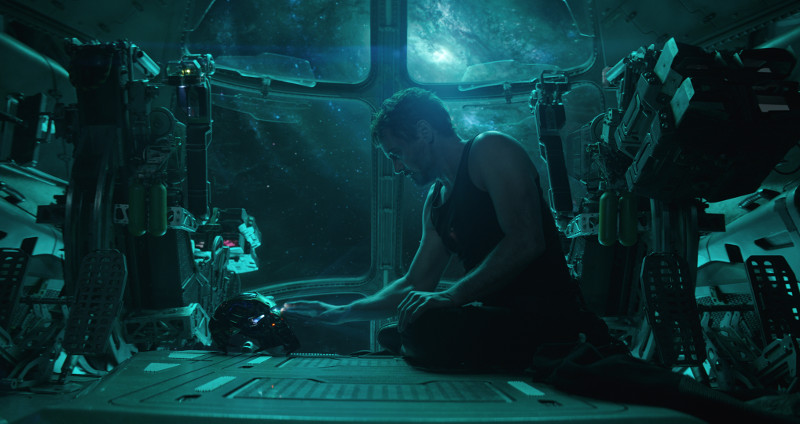 The Avengers: Endgame has an April 26, 2019 release directed by Joe and Anthony Russo starring Robert Downey Jr as Iron Man, Chris Evans as Captain America, Chris Hemsworth as Thor, Scarlett Johansson as Black Widow, Jeremy Renner as Hawkeye, Karen Gillan as Nebula, Paul Rudd as Ant-Man, with Josh Brolin as Thanos.
Thanos brought all six stones together in Infinity War and formed the Infinity Gauntlet which gave the Great Titan the power to wipe out half the universe. Now in the aftermath of Thanos wiping out half of all life in the universe, the remaining Avengers must do what's necessary to undo the Mad Titan's deed in The Avengers: Endgame.