A new batch of Marvel Studios rumors has hit the net offering that Keanu Reeves has been cast as the villain in the upcoming Eternals movie along with Charlie Hunnam and more.
Keanu Reeves, who actually recently said he wants to play Wolverine, is said to have been cast as Druig in Eternals, who in comics wants even more power and butts head with his cousin, Ikaris, and at times with Thor. In present days, Druig is as an agent of the KGB in Russia. His powers include superhuman levels of strength, speed, stamina, durability, invulnerability, and energy projection powers. The character is of genius level intellect, as in possible relation to Keanu Reeves who stars in this week's John Wick 3, Druig is well-trained in hand-to-hand combat.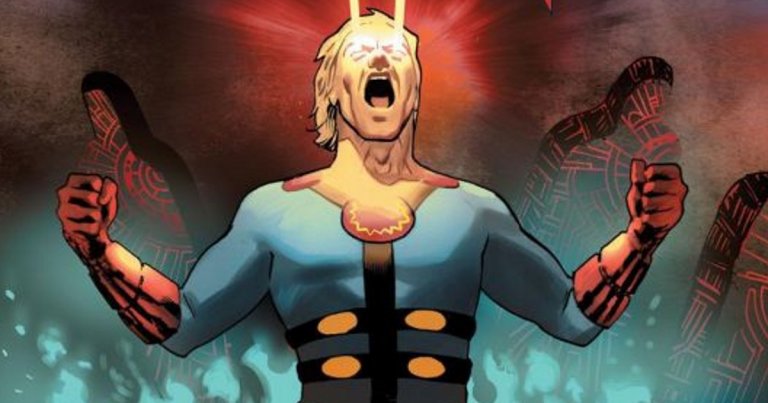 Eternals rumors
The rumor comes from 4Chan, so bear that in mind, which also offers Eternals will feature the following actors as the main cast: Angelina Jolie (already confirmed), Richard Madden (already rumored as Ikaris), Luke Evans, Shawnee Smith, Kumail Nanjiani, Millie Bobby Brown, and Michael Obiora.
Matthew Rhys is also said to have a small role as Young Odin, and Charlie Hunnam is said to possibly be involved in Eternals in a cameo role, as he is only said to be shooting for three days.
If any of these casting rumors turn out to be legit, Eternals could be pretty epic. Previous rumors also offered the flick is set 30,000 years ago which will allow for the action to be set entirely in the past and also allow for much greater powersets and sense of scale than any previous MCU movie to date.
Eternals has no release date, but Marvel may be announcing their Phase 4 slate this Summer. Chloé Zhao is directing.