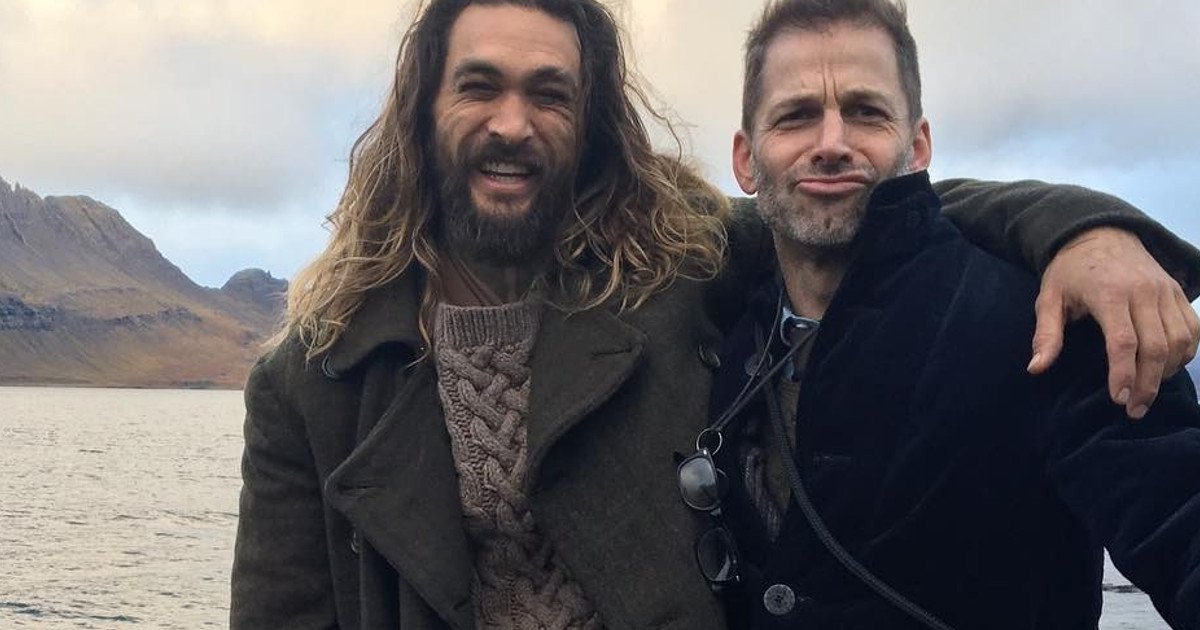 With Zack Snyder having departed directing the Justice League movie due to a family tragedy, Joss Whedon has come on board to help out with rewrites and reshoots, someone who Zack Snyder handpicked to oversee completion of the movie.
This being the DCEU, lots of rumors have been stating that Joss Whedon is changing the entire movie with extensive reshoots including new scenes to the tone of the film and more. While the fanboys love to gossip, it's now being said the Justice League reshoots are following Zack Snyder's plan and are still his vision.
DC fanboy Mark Hughes who writes those pro-DCEU articles for Forbes appeared on a podcast with Superhero News and offered the following:
"As of right now, despite the fact that there's been some extended time and it's like 'ok, if this is still – why are they still doing shoots on this,' there's been a lot of downtime in between shooting because of people's schedules – they have not been shooting this entire time. The amount of content that has been shot and is being shot is still pretty much what they expected and figured was going to be happening. They haven't said 'oh, we need to add additional – we need to do a whole bunch more,' or anything like that at this point, so, the footage and the amount of footage in the film, as of right now, the majority of the footage that you're going to see on the screen is still the footage that was previously shot during principal photography… I know I've seen people worried and say 'why is it taking so long,' it's because this is post – this is reshooting and filming that requires people's schedules to line up, getting things in order, so it has not been as easy as they expected it to be when this was all being planned months ago."
Likewise, Gal Gadot also recently stated something similar in that Joss Whedon isn't changing the tone of Justice League.
"Look," Gadot said. "Joss, to my understanding, was Zack's choice to finish the movie. And the tone can't be completely different because the movie was already shot. Joss is just fine-tuning."
Justice League has a November 17, 2017 release directed by Zack Snyder starring Ben Affleck as Batman, Henry Cavill as Superman, Gal Gadot as Wonder Woman, Jason Momoa as Aquaman, Ezra Miller as The Flash, Ray Fisher as Cyborg, J.K. Simmons as Commissioner Gordon and Willem Dafoe an Atlantean, Nuidis Vulko.
Fueled by his restored faith in humanity and inspired by Superman's selfless act, Bruce Wayne enlists the help of his newfound ally, Diana Prince, to face an even greater enemy. Together, Batman and Wonder Woman work quickly to find and recruit a team of metahumans to stand against this newly awakened threat. But despite the formation of this unprecedented league of heroes—Batman, Wonder Woman, Aquaman, Cyborg and The Flash—it may already be too late to save the planet from an assault of catastrophic proportions.