A new rumor offers that Top Gun: Maverick director Joseph Kosinski could be directing a Green Lantern movie that would star Glen Powell who played Lt. Jake 'Hangman' Seresin in the flick.
The rumor comes via the Home of DCEU Twitter account who points out that the rumor is a "floating rumor" and "not a scoop."
Interestingly enough, about ten years ago I had a DC entertainment source that filled me in on all kinds of confirmed insider info that told me Joseph Kosinski was being eyed to direct Green Lantern 2 with his work on Tron: Legacy the key factor in the decision and his expertise with CGI.
The DC insider provided me info on the Man of Steel movie as well as telling me about a movie in the works titled The Batman who would be in his second year of being a hero starring a pretty boy type actor. Obviously, that's Matt Reeves and Robert Pattinson's The Batman. I was told by the source they wanted Tyler Hoechlin at the time, who went on to become Geoff Johns' choice to play the Man of Steel in the Superman & Lois TV series.
Guess who is the producer on Green Lantern (listed on his production site as Green Lantern Corps also featuring John Stewart)?
Yes, Geoff Johns who ten years later remembered Tyler Hoechlin and cast him as his version of Superman.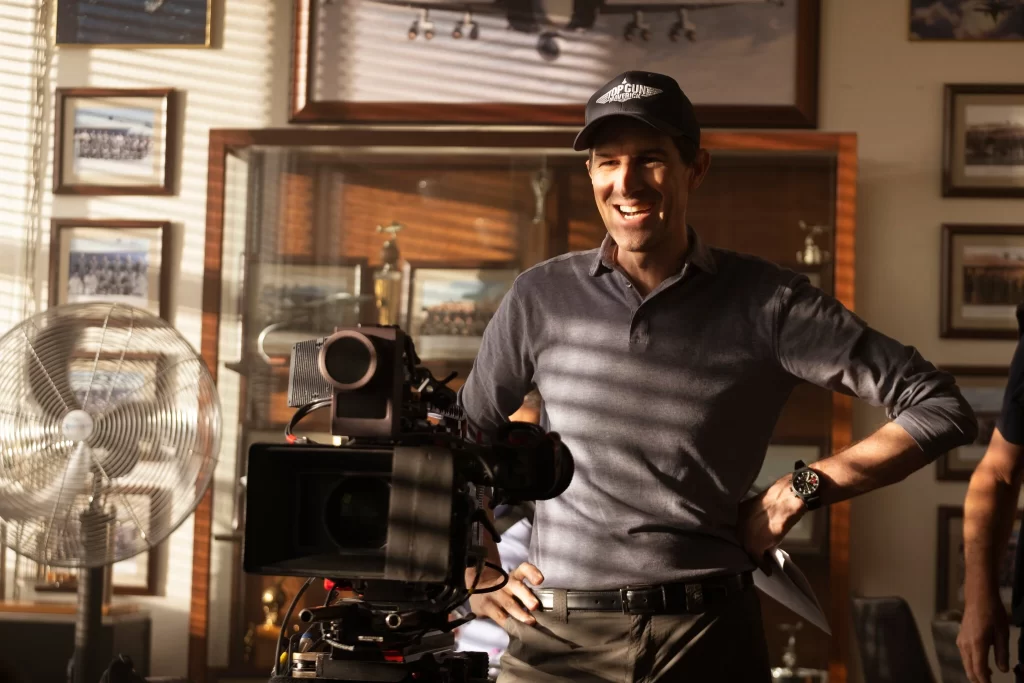 Joseph Kosinski can handle big budget, CGI, sci-fi movies
So assuming this is all Geoff Johns, and I think it is, it wouldn't be unheard of for Johns to still want Joseph Kosinski on Green Lantern — especially now considering how well Top: Gun Maverick has done.
Kosinski also did a stellar job with Tom Cruise on Oblivion, which is another movie I love, so Kosinski can definitely handle big-budget movies, CGI, and sci-fi.
Tom Cruise obviously won't play Hal Jordan because he's too old.
Glen Powell (33 years old) actually already has a DC connection, too, as he was featured in Christopher Nolan's The Dark Knight Rises more or less as an extra playing "Trader #1."
It could be possible that this rumor is simply fan-casting, but you have to admit it would be a good one.
Someone send this to David Zaslav, ASAP.