Saturday morning Marvel star Jonathan Majors was arrested on charges of strangulation, assault, and harassment with it now claimed the actor has a well-known history and pattern of abusive and bad behavior.
A pair of users on Twitter involved with the industry claim to know details about Jonathan Majors and allege the actor is cruel, a sociopath, an abuser, and more.
A.B. Allen on Twitter is a filmmaker who first tweeted the week of the release of Ant-Man and the Wasp Quantumania, which stars Major as the MCU's next big villain, Kang the Conqueror, that "there's a particular actor, relatively new on the scene, who Twitter has violently fallen head over heels for who, in actuality, is a vicious, cruel, abusive human being, both professionally and in his personal life, and every new viral thirst tweet about him drives me insane."
Following the news of Major's arrest, another user brought up Allen's tweet which saw Allen confirm the tweet is about Jonathan Majors.
"Ding, Ding, Ding Ding," tweeted Allen.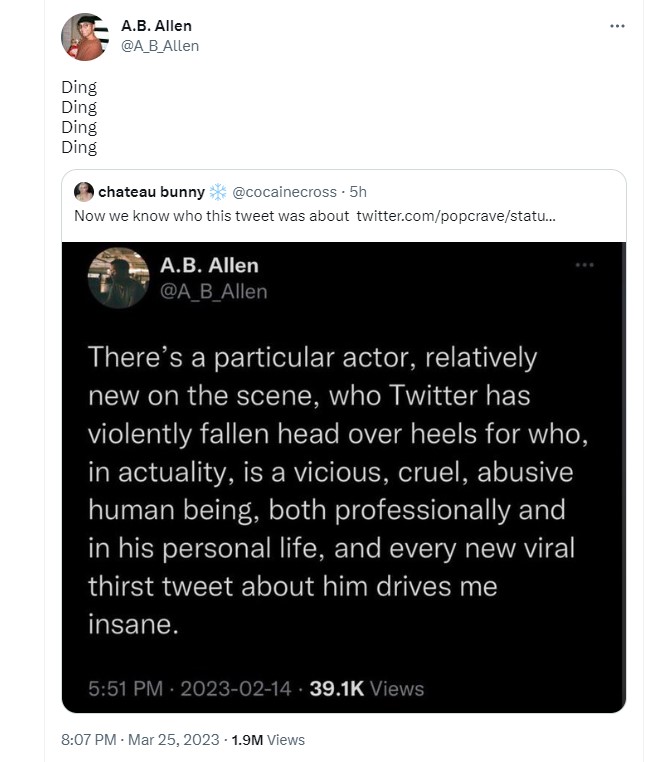 When another user said Allen should have named Majors, Allen replied that it isn't his role.
"If it had happened to *me* or I had seen it directly I would have. But the people he has abused/mistreated chose to stay silent, perhaps for their own safety. It is not my role to out what he did and thereby out *them* without their consent," he said.
Allen added, "The specifics of what *I* know unfortunately would still expose people who have been hurt and deserve to not become part of some larger media inquiry if they don't want to. So I'm not gonna get into the details. But now y'all know what his ~deal~ is, so."
"Yeah. It's rough," he said in another tweet.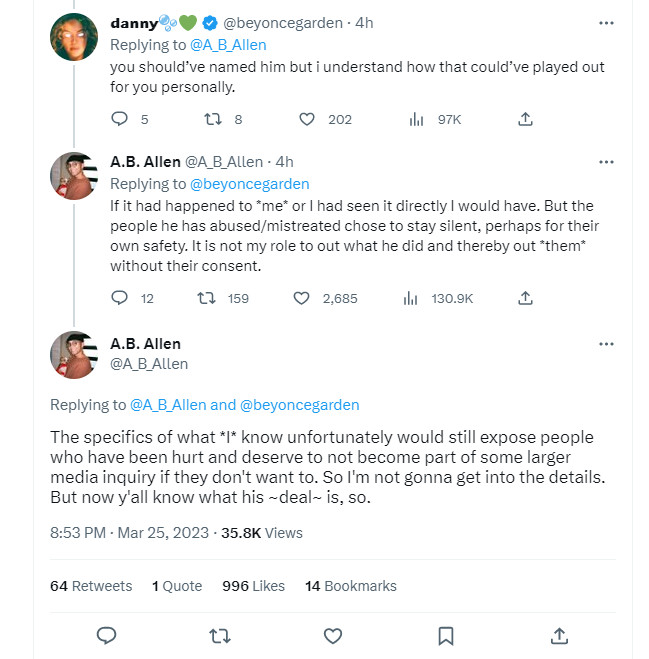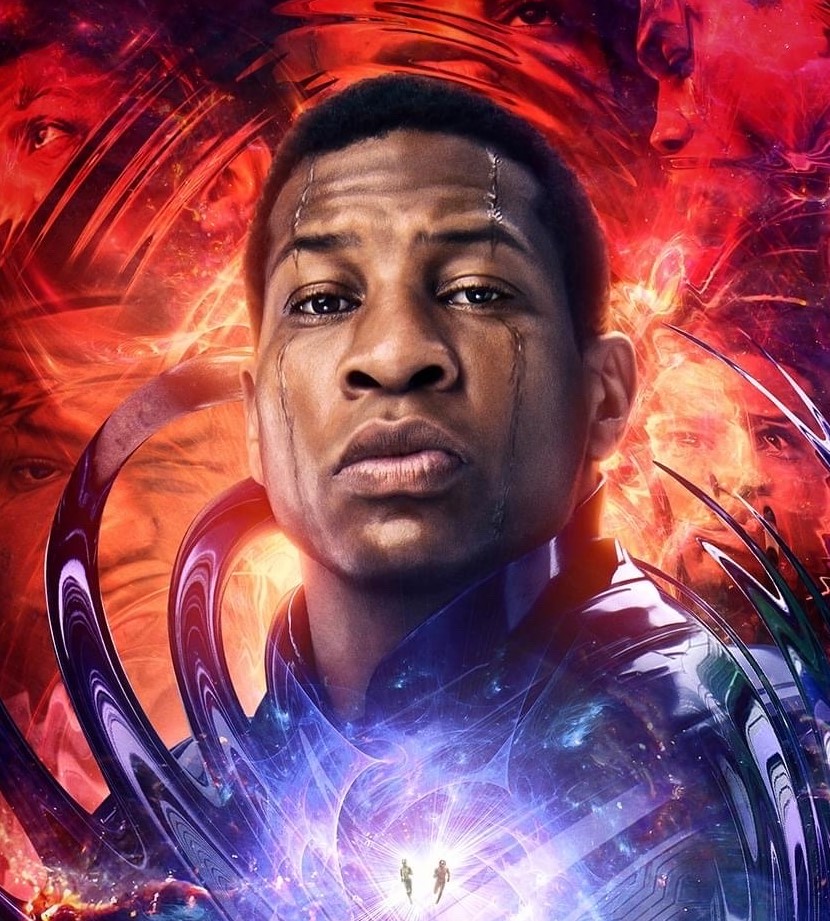 Jonathan Majors: people have "known about him for years"
In a deleted tweet, Tim Nicolai, co-founder of Society Theatre and a Broadway actor and director, also confirmed problems with Jonathan Majors.
"I'm just gonna say this about Jonathan Majors and be done with it: folks at Yale and the broader NYC community have known about him for years. He's a sociopath and abuser and that is how virtually everyone speaks about him. It's a shame it took this long for him to be reported," states the tweet.
Nicolai also replied when asked about not speaking up and said he knows people who have been harmed directly.
"I'm already seeing a bunch of 'why didn't you do anything?!' Folks, people have tried. Ultimately needed a victim to come forward. It's both simultaneously awful to know he is still doing this and also a relief that he may never get to again," said Nicolai. "A bunch of us are close with people (and sometimes multiple people) he has directly harmed. I don't know if they will speak on it. It is completely their decision."
Regarding the arrest, a rep for Majors denied the allegations: "He's done nothing wrong. We look forward to clearing his name and clearing this up."
Update: The lawyer for the actor says he is completely innocent and they have proof.
Update #2: The U.S. Army has yanked its ad campaign with the actor, watch the commercial here.
Update #3: New details learned are different than originally reported and may be a huge reprieve for the actor.