With Henry Cavill said to be stepping down from playing Superman, the flood gates are now open, as now Jon Hamm has interest in playing Batman.
The Henry Cavill news from earlier this morning saw it mentioned that Ben Affleck is another hero on his way out and is not expected to play Batman for the forthcoming Matt Reeves movie.
In addition, with Henry Cavill said to possibly be out (his manager said the cape is still in Cavill's closet), it's reported WB is eyeing Michael B. Jordan as the new Superman.
Regarding Jon Hamm, the actor notes he has interest in playing Batman dependent on if it's a good script, which mirrors Ben Affleck's own recent thoughts about why he may not be returning to the role.
"It depends on the script, what the story is," Jon Hamm said in an interview (watch below). "I am a huge comic book fan, always have been. I've read comic books since I was 9 or younger. And I'm pretty knowledgeable about a lot of them. And I like the genre, and I like when they're done well."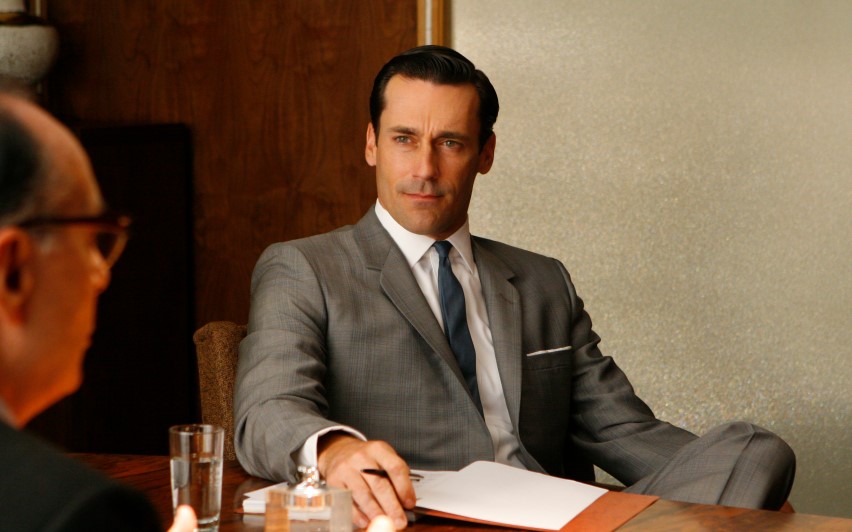 Jon Hamm notes he thought Black Panther was really great and feels the same about FX's Legion and says he has yet to have any official talks about playing Batman, but says: "I'd probably fit the suit. I'd have to work out a lot, which I don't love. But, I am sure there's an interesting version of that being out there. And if they wanted to tap me on the shoulder and ask me to do it, why not?"
Jon Hamm does acknowledge the rumors he was wanted for the Batman role, but says that was probably just the internet talking.
"I have had rumors about that since probably season one of Mad Men," he said. "I have never had a conversation with anybody about it, literally. And I've sat in the rooms with all these guys. I have never been offered anything. I think the internet wants what it wants. I can't control the internet… But, I mean, a lot of people have to sign off on that, obviously not just the internet."
Watch more from Jon Hamm talking Batman: