The Joker sequel starring Joaquin Phoenix looks to get underway in 2023, according to a new rumor.
It's claimed that the first draft of the script is complete and the film will begin shooting sometime in 2023.
No further details are known about Joker 2 but following the first movie's billion-dollar shocking success, it's been said a sequel has been greenlit.
Back in May, director Todd Phillip's lawyer confirmed involvement.
"Todd Phillips struck a deal to co-write the next Joker installment," said a lawyer for Sloane, Offer, Weber & Dern.
Rumors have also offered that Joaquin Phoenix is getting a hefty pay raise to return as Gotham's Clown Prince of Crime, and it's said plans are in place to make two Joker sequels in the next few years with Phoenix, Phillips, and producer Bradley Cooper all involved.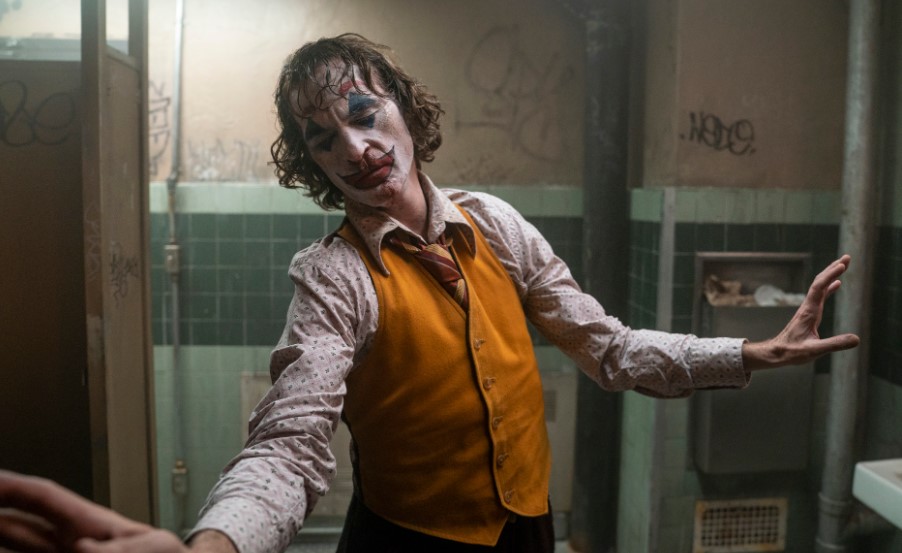 Joaquin Phoenix Joker a billion-dollar success
Joker was released in October of 2019 and opened to almost a $100 million box office. Though critic reviews weren't all that good, word-of-mouth quickly spread how good the flick was and Joker went on to make a whopping $1.074 billion.
Phillips also confirmed that WB wasn't big on the idea at first, but now that the flick is a huge success, WB is apparently fully on board with the sequel.
Joaquin Phoenix also won the Best Actor Oscar for his performance, and the film won the Best Original Score.
It's also again thought that the Joaquin Phoenix version of the Joker will be standalone and a part of its own universe, as rumors offer a new version of the Joker may appear in Matt Reeves' The Batman and/or the upcoming Gotham PD series coming to the HBO Max streaming service.
With Zack Snyder's DCEU done for, it also seems as if the Jared Leto Joker won't be returning.
Here is the official synopsis for the first Joker movie:
Director Todd Phillips' Joker centers around the iconic arch nemesis and is an original, standalone fictional story not seen before on the big screen. Phillips' exploration of Arthur Fleck, who is indelibly portrayed by Joaquin Phoenix, is of a man struggling to find his way in Gotham's fractured society. A clown-for-hire by day, he aspires to be a stand-up comic at night…but finds the joke always seems to be on him. Caught in a cyclical existence between apathy and cruelty, Arthur makes one bad decision that brings about a chain reaction of escalating events in this gritty character study.
(via Heroic Hollywood)