All talk is surrounding the DC Joker movie as following calls for an Oscar, now it is being reported the Todd Phillips-directed and Joaquin-Phoenix starring original take on the Clown Prince of Crime will have a sky-high box office.
Reports offer that Joker will have an opening weekend of $80-90 million-plus, and I'll go so far as stating even possibly north of $100 million.
Variety does note that some industry insiders are seeing those numbers as "inflated" as they think the flick might not cater to the fanboys and fangirls (they say $80 million-plus debut), with Warner Bros. presently having a conservative estimate of $50 million to $55 million.
Deadline, on the other hand, is offering that estimates for the film are in the $82M-$90M range, and that tracking is huge with "moviegoers that exceeded a mix of both superhero movies and R-rated fare including Batman v. Superman, Suicide Squad, It, It Chapter Two, Logan, Venom, Halloween, Us, John Wick Chapter 3 and more."
Movies such as BVS, SS and IT opened to north of $100 million, with IT Chapter Two near the mark, Logan and Venom in the high 80s, Halloween in the high 70s, and John Wick 3 in high the 50s.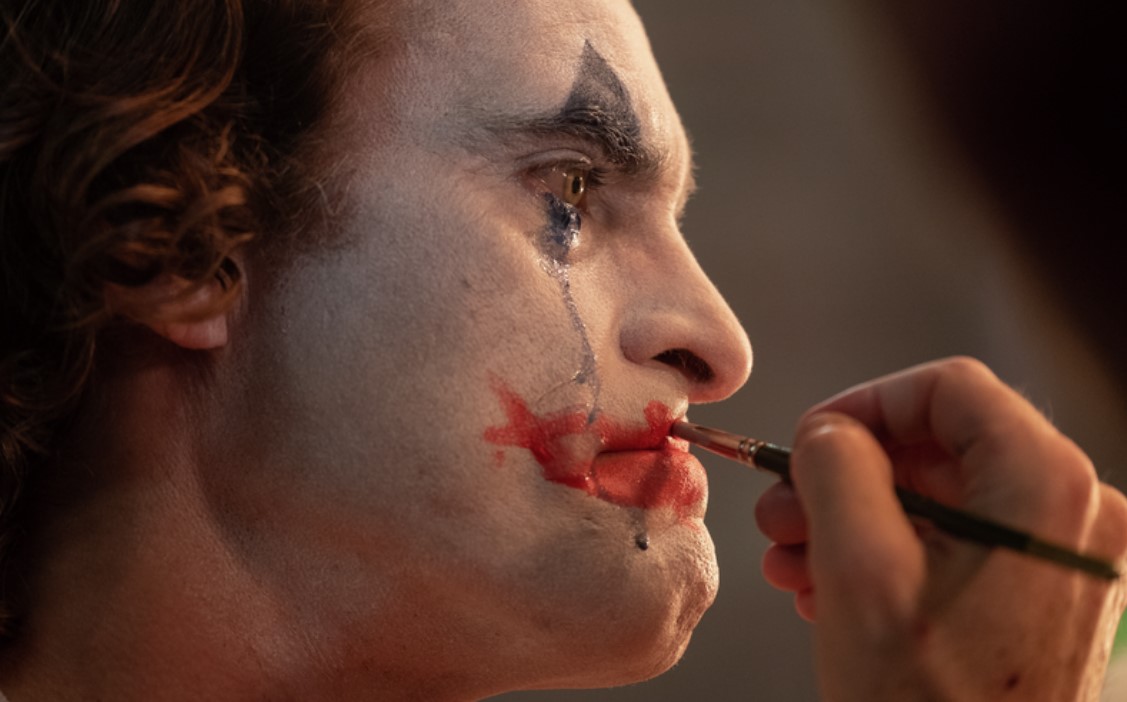 Joker will be huge
Regarding the fanboy and fangirl response, I would have to say that so far it's positive, as everyone seems to be looking forward to Joaquin Phoenix's take on Joker.
Even Christian Bale agreed when he recently said, "Joaquin is one of the best actors around."
Henry Cavill also said he can't wait to see it.
Regarding the potential for an Oscar, coming out premiers at the Venice Film Festival and Toronto Film Festival, the general thought is that Phoenix has solidified himself as the leading best actor contender.
Rotten Tomatoes also has Joker with a "Fresh" rating at 77%, with 87 reviews presently accounted for.
While I've had my doubts about the flick, I will be going to see Joker opening weekend (most likely on Thursday).
Joker opens October 4 also starring Robert De Niro as Franklin, Zazie Beetz, Frances Conroy, Marc Maron, Bill Camp, Glenn Fleshler, Shea Whigham, Brett Cullen, Douglas Hodge and Josh Pais.
Joker Synopsis:
Director Todd Phillips "Joker" centers around the iconic arch nemesis and is an original, standalone fictional story not seen before on the big screen. Phillips' exploration of Arthur Fleck, who is indelibly portrayed by Joaquin Phoenix, is of a man struggling to find his way in Gotham's fractured society. A clown-for-hire by day, he aspires to be a stand-up comic at night…but finds the joke always seems to be on him. Caught in a cyclical existence between apathy and cruelty, Arthur makes one bad decision that brings about a chain reaction of escalating events in this gritty character study.
Joker trailer, posters: