John Krasinski seemingly teases the Fantastic Four in one of his "Some Good News" videos posted to YouTube on Sunday.
Krasinski covers fan art in the video where the 40-year-old actor makes mention of a piece of fan art featuring "four" panels with added mention of not playing a comic book hero.
"And finally there is this four-paneler, which I have to appreciate as it will be the closest I ever get to playing a comic book hero," he joked.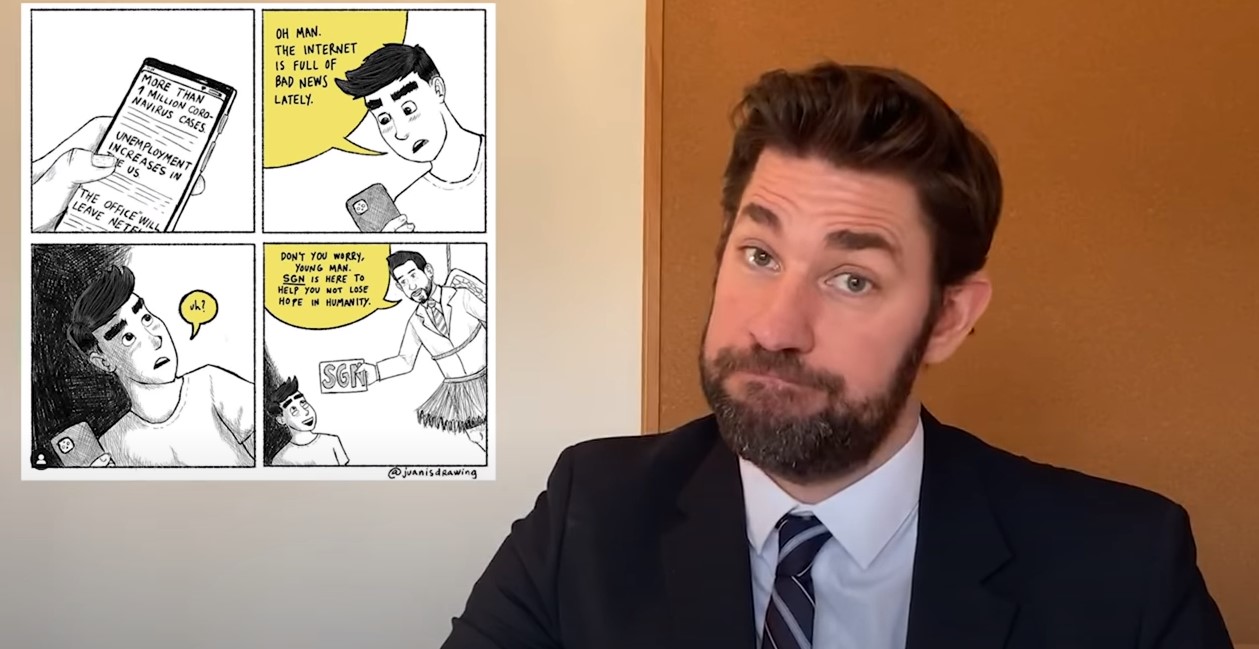 John Krasinski, Emily Blunt fan-favorites for MCU Fantastic Four
John Krasinski happens to be a fan-favorite choice to play Reed Richards, Mr. Fantastic, of the Fantastic Four, with rumors offering the FF might debut in Ant-Man 3; Krasinski's wife, Emily Blunt, is also the fan-favorite choice to play Sue Storm, aka The Invisible Woman and wife of Reed Richards.
Marvel Studios recently acquired the film rights to the Fantastic Four and all the FF related characters, which includes Galactus, Silver Surfer, Annihilus, Doctor Doom, and lots more, as a result of purchasing Fox Studios.
Last year at Comic-Con I was told by Marvel insiders how the Fantastic Four might be introduced in the MCU as they have always been a part of it.
Worth a mention is that in "Some Good News," Krasinski only posts good news, so the actor stating he won't ever get a chance to play a comic book hero could be looked at as "bad news," and also notice how Krasinski looks at the camera as "Jim" from The Office.
Krasinski launched the "Some Good News" YouTube channel in the wake of the coronavirus with everyone reporting on "bad news."
Paramount has also given A Quiet Place II a new release date of September 4, 2020.
John Krasinski, Emily Blunt Fantastic Four fan art: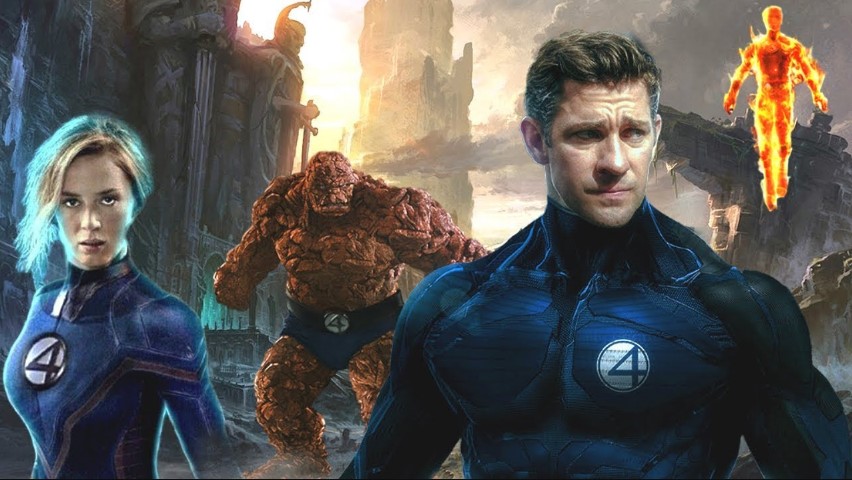 John Krasinski "Some Good News":