In what may be no coincidence, following Doctor Strange 2, it's learned that John Krasinski is done with his Amazon Prime Video series Jack Ryan which is fueling Fantastic Four rumors.
Deadline reports John Krasinski is done with Jack Ryan as of Season 4, which is currently filming, with plans in place for a potential spinoff series to take over starring Michael Peña as another character from Tom Clancy's Jack Ryan book universe, Ding Chavez.
The report doesn't mention anything about the future plans of John Krasinski, but a quick check of the actor's IMDb page reveals John Krasinski has Imaginary Friends in pre-production for a 2023 release, in which he is writing and directing, and his IMDb also lists Fantastic Four in pre-production but Krasinski is only listed as "rumored" to be playing Reed Richards.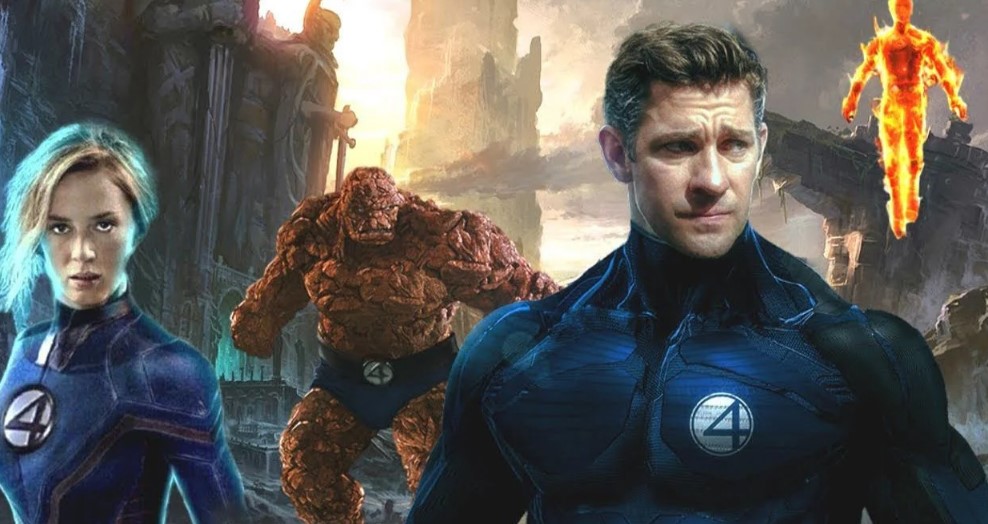 John Krasinski may be starring in and directing Fantastic Four for Marvel
This weekend's Doctor Strange 2 movie saw John Krasinski introduced as a member of the "Illuminati" where Krasinski plays Mr. Fantastic Reed Richards of the Fantastic Four. While the scene doesn't come off all that well (it's poorly written), worth a mention is that all the actors are the same actors as their regular universe counterparts, so that could mean John Krasinski could indeed be starring in the Fantastic Four movie for Marvel, and maybe even directing. Fans are also hoping his wife, Emily Blunt, will play Sue Storm, aka Invisible Woman. What is interesting is that both John Krasinski and Emily Blunt were previously up to play Marvel roles, with Krasinski up for Captain America at one time, and Blunt as Black Widow.
It should also be pointed out that it was recently announced Spider-Man director Jon Watts is no longer directing Fantastic Four, so again, it's speculated Krasinski may be starring in the flick and directing.
Back when I attended the 2019 San Diego Comic-Con, Marvel insiders filled me in about an idea being thrown around in regards to the Fantastic Four's MCU origin is that, much like Captain America, the FF have been always around the MCU, but they have been lost in time. I was told that the FF existed in the 60's or 70s and were friends with the Michael Douglas Hank Pym where they disappeared in the Quantum Realm, and when they return, it's the present day (similar to what happened with Ant-Man). So when the FF appear in the present day, they haven't aged at all.