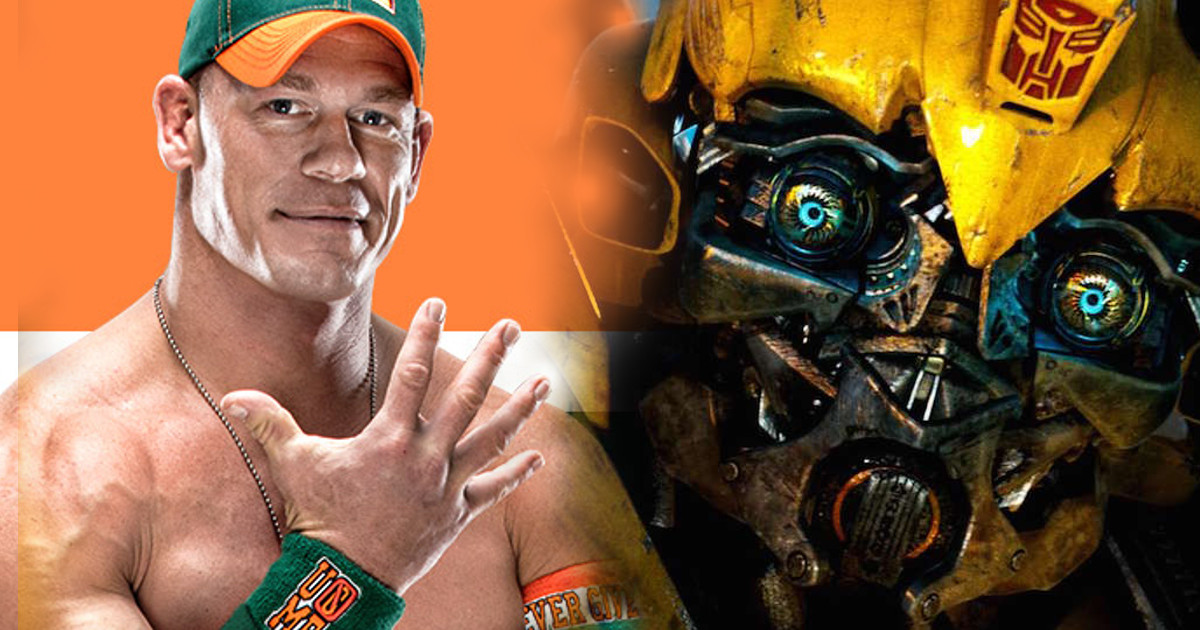 Its' reported WWE Superstar John Cena has nailed a lead role in the upcoming Transformers Bumblebee spinoff movie.
Though John Cena's role is unknown, THR offers the plot of the movie:
The story is set in the year 1987, where Bumblebee finds refuge in a junkyard in a small California beach town. Charlie (Steinfeld), on the cusp of turning 18 and trying to find her place in the world, discovers Bumblebee, battle-scarred and broken. When Charlie revives him, she quickly learns this is no ordinary yellow VW bug.
Paramount also announced a new release date for Bumblebee with December 21, 2018 directed by Travis Knight which takes on James Wan's Aquaman.
The Bumblebee movie, which started filming on Monday, stars Hailee Steinfeld and a younger cast including Jorge Lendeborg, Jason Drucker, Abby Quinn, Rachel Crow, Ricardo Hoyos and Gracie Dzienny.
John Cena is no stranger to movies and has actually been thought to cameo in Thor: Ragnarok. Cena's Hollywood credits include Daddy's Home, The Wall, Daddy's Home 2, Ferdinand and The Pact.