John Boyega posts an image from the set of Star Wars: Episode IX along with the First Order Stormtroopers.
"Keep your enemies close," Boyega posted on Instagram.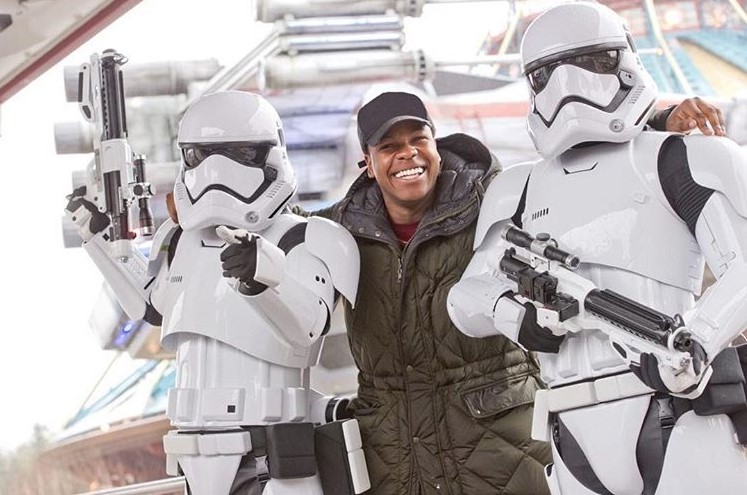 Last week also saw John Boyega post the following image on Instagram noting, "Great working day on set!! The whole team pushed themselves today to achieve something visually crazy! I've had many moments of shock on set but not like today and I can't wait until you know why #FN2187."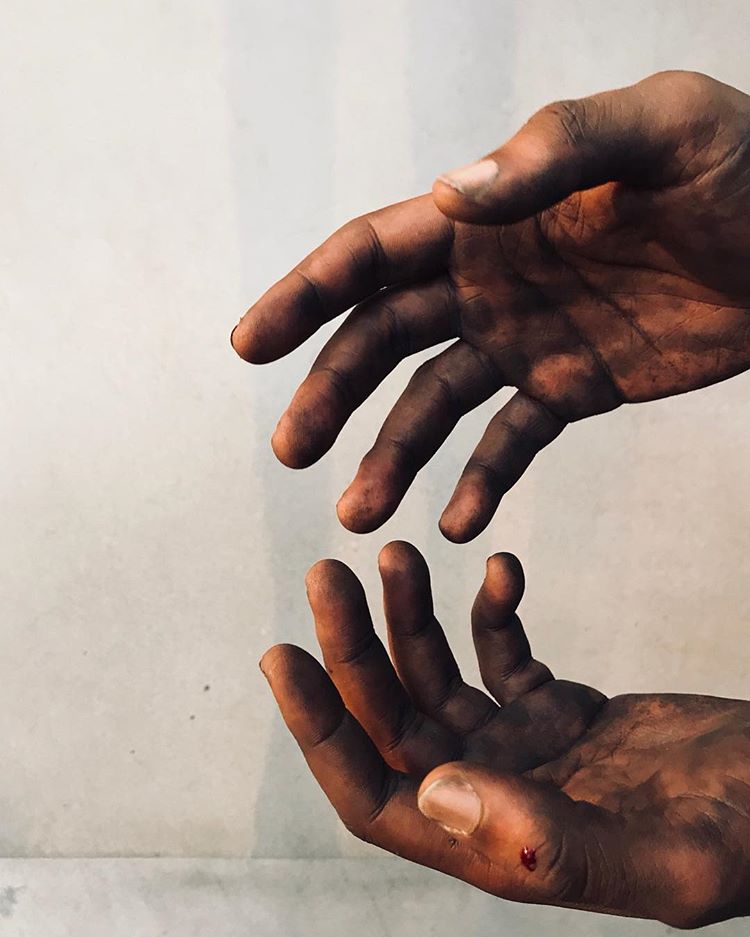 It's known Star Wars: Episode IX is still filming as Spike Lee recently confirmed that Adam Driver is filming scenes, as Driver has been nominated for the Best Actor in a Supporting Role Oscar for Spike Lee's BlacKkKlansman. Lee (who is also nominated for Best Director) reacted to the Oscars this past Tuesday (via THR) with mention of Adam Driver and Star Wars:
"It's not something I've done in a long time. It was new," says Spike Lee with a laugh of getting up to watch the nominations. He was joined by his wife and kids (and dog Ginger) to watch the nominations. "We were all in the bed together and we were jumping up and down. It was a good day and my phone is blowing up." Lee's film earned six noms, including his first for directing and best picture. He spoke with much of his crew Tuesday morning and also Adam Driver, who was nominated for best supporting actor. "He's shooting Star Wars in London, where they stopped production and the first AD assembled the cast and crew to congratulate Adam," says Lee. "Today is filled with love, but at the same time, I was watching the news before it came on and I can't think about the 800,000 Americans who are now living in a desperate time, and I think this film deals directly with that and all the other crazy sh-t that's happened in this country since 'Agent Orange' [President Donald Trump] got to the White House."
Star Wars: Episode IX has a December 20, 2019 release directed by J.J. Abrams. Returning cast members include Daisy Ridley, Adam Driver, John Boyega, Oscar Isaac, Lupita Nyong'o, Domhnall Gleeson, Kelly Marie Tran, Joonas Suotamo, and Billie Lourd. Joining the cast of Episode IX are Naomi Ackie and Richard E. Grant, who will be joined by veteran Star Wars actors Mark Hamill, Anthony Daniels, and Billy Dee Williams, who will reprise his role as Lando Calrissian.
The role of Leia Organa will once again be played by Carrie Fisher, using previously unreleased footage shot for Star Wars: The Force Awakens. "We desperately loved Carrie Fisher," says Abrams. "Finding a truly satisfying conclusion to the Skywalker saga without her eluded us. We were never going to recast, or use a CG character. With the support and blessing from her daughter, Billie, we have found a way to honor Carrie's legacy and role as Leia in Episode IX by using unseen footage we shot together in Episode VII."