Following yesterday's not so serious pic, now Joaquin Phoenix is all smiles in a new image for the upcoming Joker movie.
The image comes from USA Today as part of their movies you must see this Fall article which offers:
 Phillips always liked the villainous Joker's "predilection for mayhem," and he sees the new film – and a clown-for-hire's tragic "descent into madness" – as a way to make a 1970s-era character study out of a comic book movie. His star also just happens to be the "ultimate get," Phillips says. "My goal wasn't to take Joaquin Phoenix and put him in the comic book universe. My goal was to take comic books (universe) and put it in the Joaquin Phoenix universe." There's "a darkness that (previous) actors probably had to live in" to play the Joker, and "Joaquin was aware of that," Phillips adds. "I would say he's unusually comfortable in that space."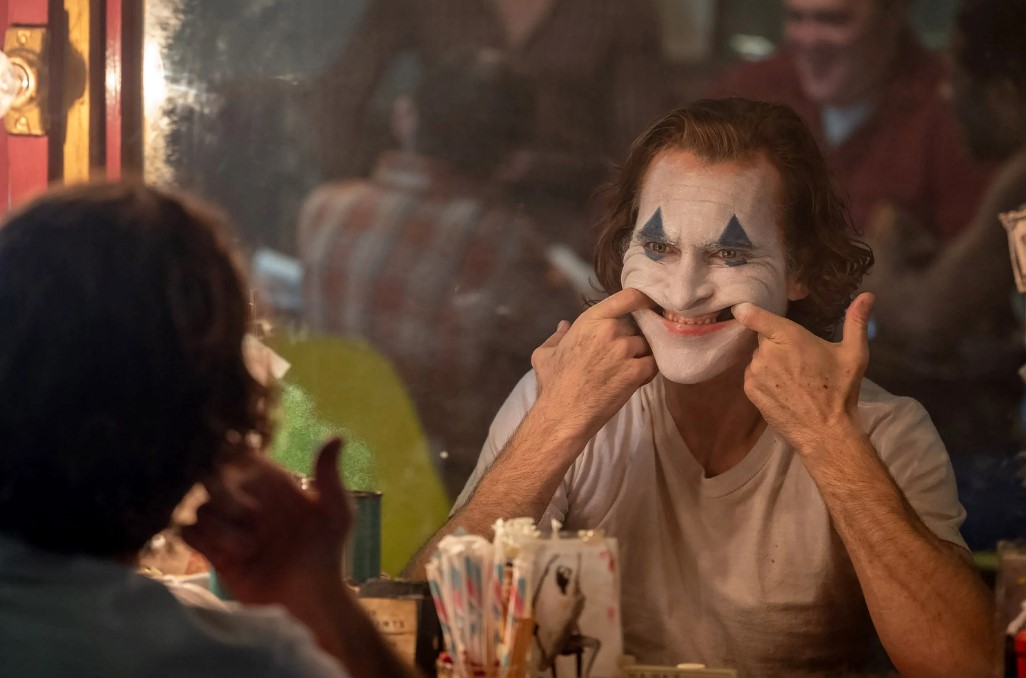 Joaquin Phoenix Joker gets released October 4
Director Todd Phillips also previously confirmed the flick will have a worldwide October 4 release. Check out the trailer and info for the movie:
Director Todd Phillips' original, standalone origin story "Joker" explores the world of—and according to—Arthur Fleck. Indelibly portrayed by Joaquin Phoenix, Arthur is a man facing the cruelty and outright scorn of society, along with the indifference of a system that allows him to spiral from vulnerability into depravity. A clown-for-hire by day, he strives to be a stand-up comic at night…but finds that the joke always seems to be on him. He's out of tune with everyone around him, as evidenced by his uncontrollable, inappropriate laughter, which gains momentum as he attempts to contain it, exposing him to further ridicule— and even violence.
Arthur, who devotes himself to caring for his fragile mother, seeks out every father figure he's never had, from wealthy businessman Thomas Wayne to TV host Murray Franklin. Caught in a cyclical existence teetering on the precipice of reality and madness, one bad decision brings about a chain reaction of escalating, ultimately deadly, events.
The film also stars Oscar winner Robert De Niro as Franklin, Zazie Beetz, Frances Conroy, Marc Maron, Bill Camp, Glenn Fleshler, Shea Whigham, Brett Cullen, Douglas Hodge and Josh Pais.