Director Todd Phillips unleashes a new image of Joaquin Phoenix that isn't messing around as the Joker is all serious with no smiles — other than his clown makeup.
Phillips also confirms Joker will be released worldwide on October 4th as he posted the following on Instagram: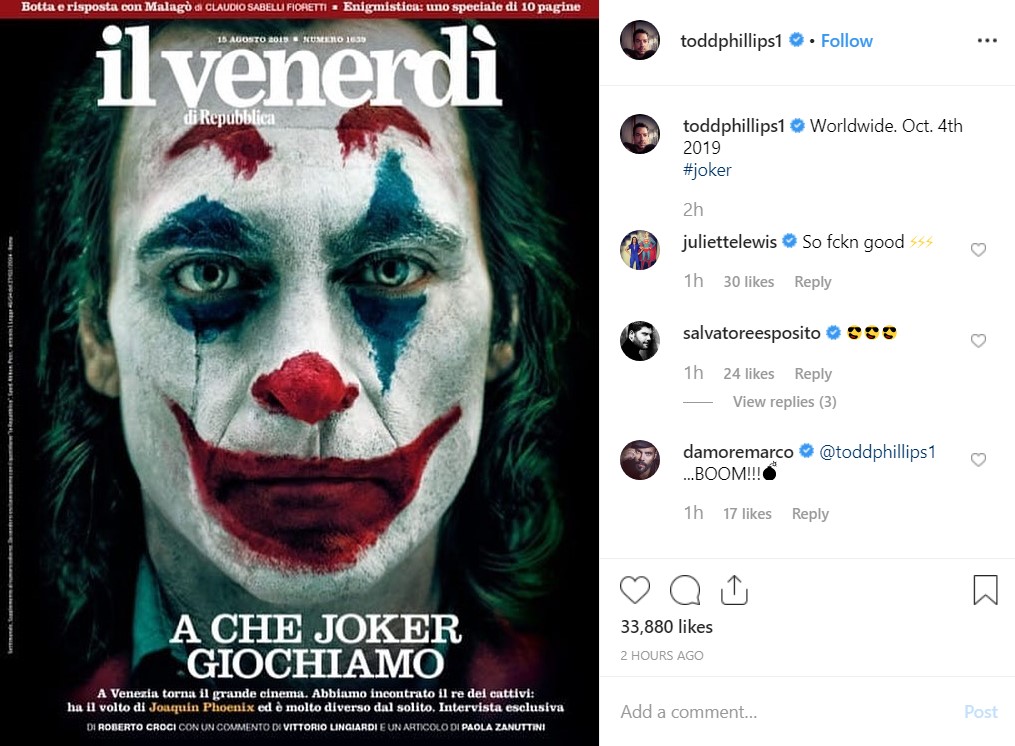 Joaquin Phoenix and Joker debuting at film festivals to much hype
Joker will actually be debuting at various movie festivals around the world prior to its theatrical release including at the Toronto Film Festival where Joaquin Phoenix is set to receive the TIFF Tribute Actor Award on Monday, September 9.
"Displaying both raw instinct and consummate technical skill, Joaquin Phoenix is the complete actor, and one of the finest in contemporary cinema," Toronto Film Festival co-head Cameron Bailey told Deadline. "Over three decades, he has brought a piercing truth to each groundbreaking role. TIFF is thrilled to be celebrating an artist of his calibre with this inaugural award. We can't wait for Festival audiences to experience his electric turn in Joker."
Joker will also be coming to the Venice Film Festival which kicks off at the end of the month where the head of the festival went so far as recommending the flick for the Oscars.
"I have to say, Warners was convinced pretty rapidly, because it's a really surprising film. It's the most surprising film we've got this year…This one's going straight to the Oscars even though it's gritty, dark, violent. It has amazing ambition and scope," Alberto Barbera told Variety.
Check out the trailer and film's official info below.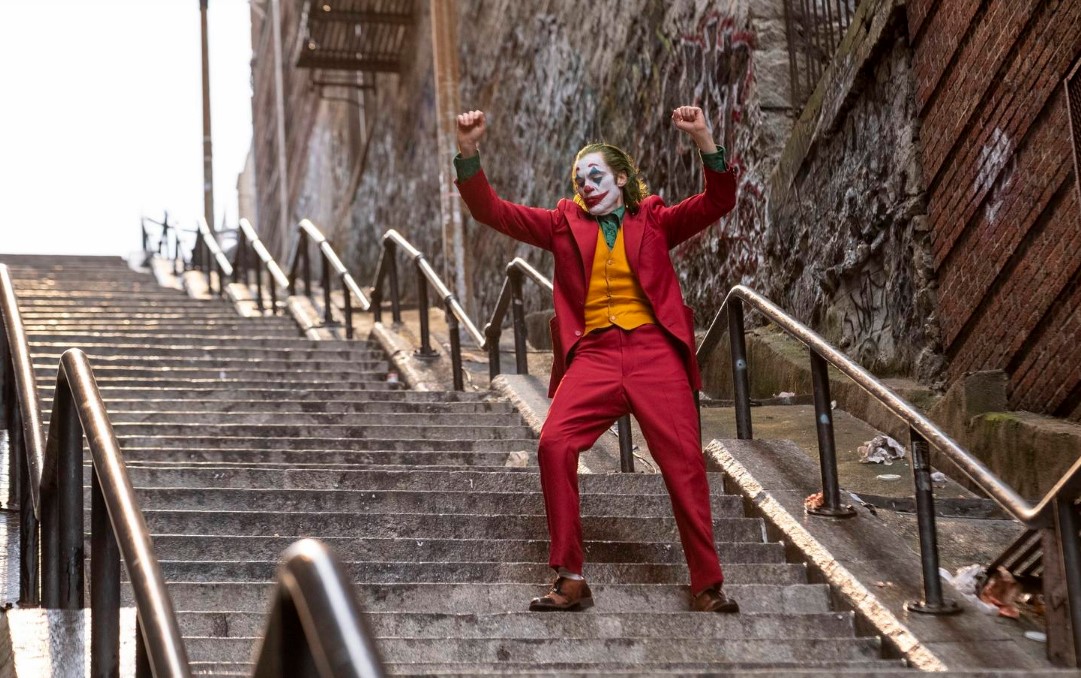 Joaquin Phoenix Joke trailer and synopsis:
Director Todd Phillips' original, standalone origin story "Joker" explores the world of—and according to—Arthur Fleck. Indelibly portrayed by Joaquin Phoenix, Arthur is a man facing the cruelty and outright scorn of society, along with the indifference of a system that allows him to spiral from vulnerability into depravity. A clown-for-hire by day, he strives to be a stand-up comic at night…but finds that the joke always seems to be on him. He's out of tune with everyone around him, as evidenced by his uncontrollable, inappropriate laughter, which gains momentum as he attempts to contain it, exposing him to further ridicule— and even violence.
Arthur, who devotes himself to caring for his fragile mother, seeks out every father figure he's never had, from wealthy businessman Thomas Wayne to TV host Murray Franklin. Caught in a cyclical existence teetering on the precipice of reality and madness, one bad decision brings about a chain reaction of escalating, ultimately deadly, events.
The film also stars Oscar winner Robert De Niro as Franklin, Zazie Beetz, Frances Conroy, Marc Maron, Bill Camp, Glenn Fleshler, Shea Whigham, Brett Cullen, Douglas Hodge and Josh Pais.