The Avengers actor Jeremy Renner reveals he is in training for the Hawkeye series for Disney Plus as he returns as Clint Barton, the arrow flinging Assembler.
"It's time to train after 3-year break... fluidity, speed, and PAIN is in my future," tweeted Renner.
Renner also posted video of himself getting his head cast, more than likely for a possible new costume and/or helmet.
"Do you ever have those odd work days when you are duct-taped inside garbage bags, and suffocated for 45 min to have your face and skull put in a cast ???" he posted on Instagram.
Jeremy Renner talks Hawkeye training: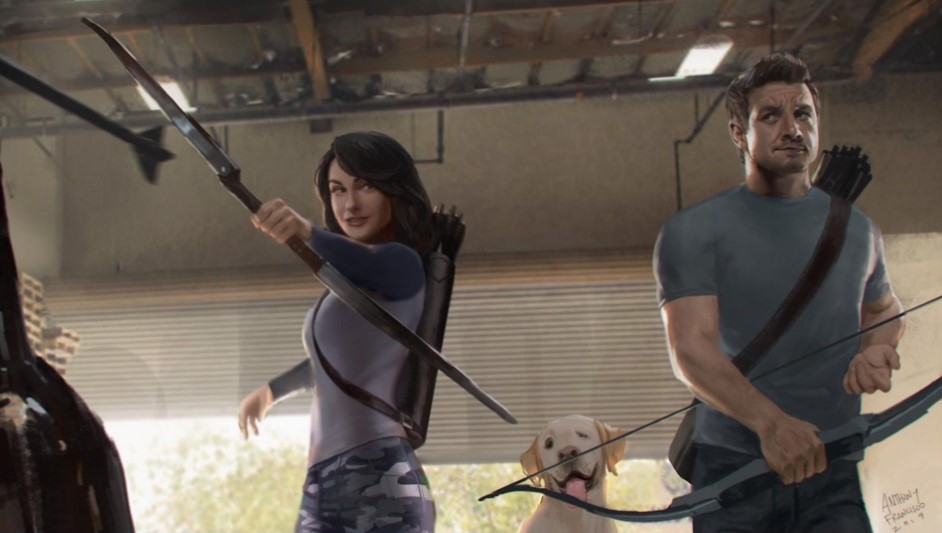 The Disney Plus Hawkeye series looks to start filming in 2021 and will be released after WandaVision, The Falcon and the Winter Soldier, and Loki.
Details for the show are said to include that Barton will train the Young Avenger Kate Bishop to replace him and become the new Hawkeye.
The role of Kate Bishop has yet to be cast but Bumblebee star Hailee Steinfeld has said to be the top contender for the role. Check out concept art released for Hawkeye below featuring the two characters.
Hawkeye and Kate Bishop concept art: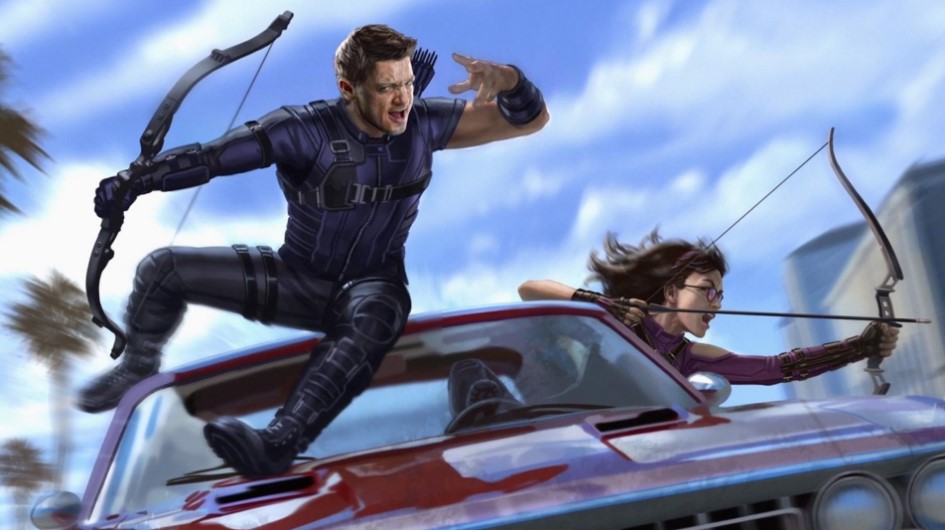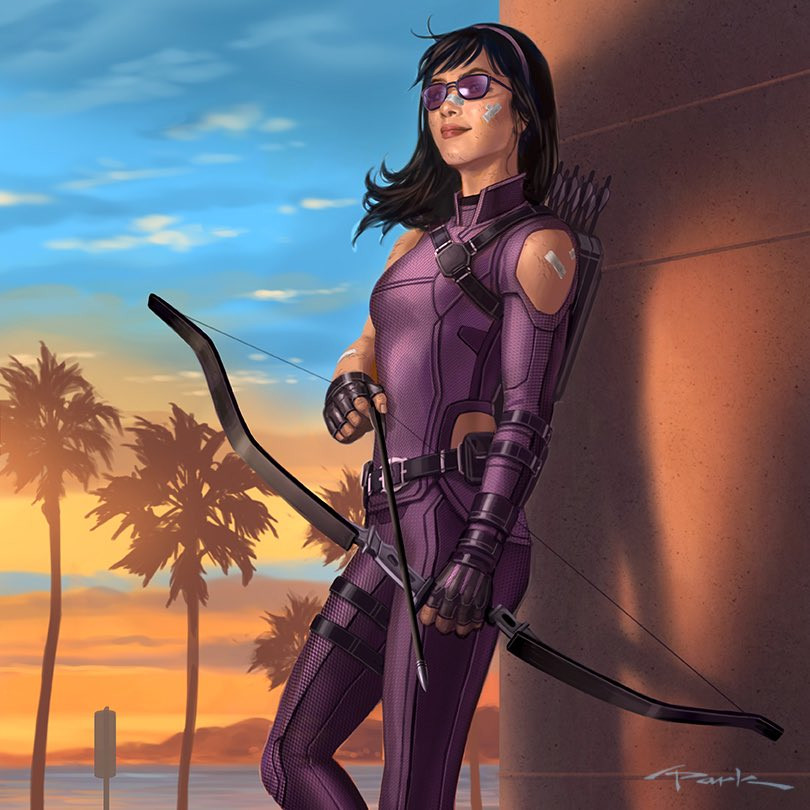 Jeremy Renner, Hawkeye speculated for Black Widow
Fans might not have to wait until the Hawkeye series to see Jeremy Renner back in action, as Renner and Scarlett Johansson recently hinted that Hawkeye will appear in Black Widow, which now gets released in May 2021.
"We all agreed that we had to find out what happened in Budapest," said Johansson. "That started out as this throwaway line which Joss Whedon threw into Marvel's The Avengers as a funny moment between Hawkeye and Black Widow. That's Clint and Natasha talking about their history, and you get a fun little Easter egg for fans to theorize about. We thought that if we don't go back to Budapest and find out what really happened there, people will feel unsatisfied. I wondered what did happen there?" she said. "We often talked about what is going on in Natasha's head. I really think that Natasha is haunted by the fact that she has this past that she feels so guilty about. Unfinished business is that sense of guilt that follows her around, which all stems from what happened in Budapest. Black Widow is not about what happened in Budapest, but it's a huge jumping-off point for us to understand the heaviness of Natasha's burden."
Following Johansson's comments, Jeremy Renner teased on Instagram, "Hmmmmm.... Loose lips sink ships Nat."