Confirming what I have been reporting for a while, the Jared Leto Joker will not be a part of the Birds of Prey movie.
In an interview with Variety, the article with producer and star of Birds of Prey Margot Robbie actually goes so far as to say that the Jared Leto Joker won't appear in the film, not even as a cameo:
The movie, as its subtitle implies, starts after Harley's breakup with the Joker. Robbie confirms that Leto's incarnation of the character doesn't appear, not even as a cameo. As far as that other "Joker" goes, Robbie thinks Joaquin Phoenix "did a phenomenal job." But "Birds of Prey," she says, isn't at all like the Todd Phillips film: "I feel like the 'Joker' film was much more grounded. Ours is different. It's heightened."
Earlier set images actually feature a look at the Jared Leto Joker from a distance, thought to be played by another actor, but according to this new information, that scene looks to be cut, or at the least, the Joker appearance has been removed.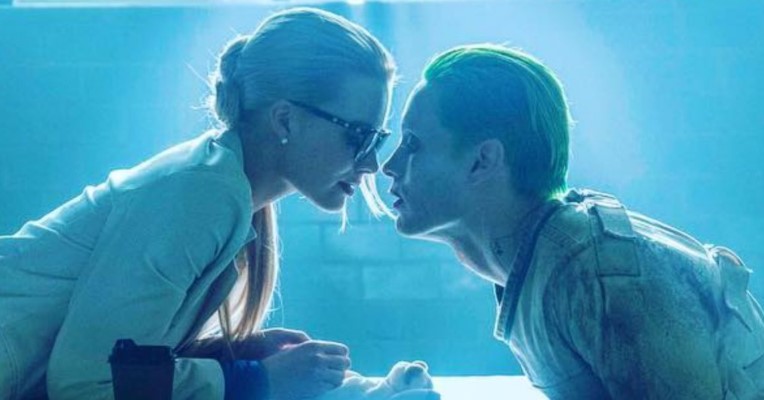 Jared Leto done as Joker
It's possible WB decided to remove the Jared Leto Joker from Birds of Prey in its entirety because of the success of the Joaquin Phoenix movie which made over a billion dollars at the box office.
A separate report actually offered that Leto tried to kill the Joaquin Phoenix Joker movie.
Regarding Jared Leto, also as I have been reporting on for a while, it's guessed his Joker is done for and that the actor will no longer be a part of the DCEU.
It's also known that the Jared Leto Joker won't be a part of the James Gunn The Suicide Squad movie, which is really because the two don't get along, as ironically, Gunn actually accused Leto of being a pedophile.
Leto is also done as his version of the Joker because of the "Me Too" movement as Harley Quinn can't be seen getting abused by the Joker when she is DC's female anti-hero / superhero.
Leto is now starring as the Marvel character, Morbius the Living Vampire, for Sony.
Birds of Prey: And the Fantabulous Emancipation of One Harley Quinn​ gets released on February 7, 2020.