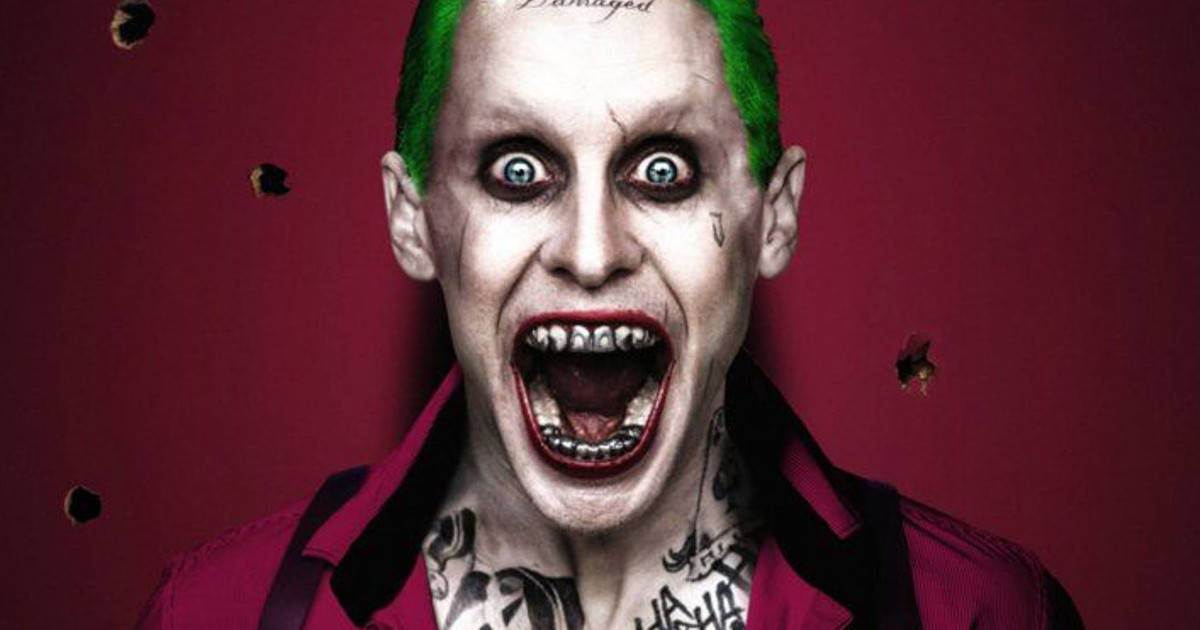 Jared Leto will be back as the DCEU Joker.
Following Suicide Squad, it was speculated by some that Jared Leto might be done with the Joker role, possibly over being upset that so much Joker footage was cut from Suicide Squad in addition to some fans not liking the depiction.
The past couple of days then saw news about a Joker origins movie, with it said to be not a part of the DCEU, meaning most likely not Jared Leto in the role.
A second report then announced a Harley Quinn and Joker spinoff movie, which stated that it would star Jared Leto, in addition to Leto also playing Joker in the Gotham City Sirens film and Suicide Squad 2.
Now the Kyle and Jackie O radio show out of Australia catches up with Jared Leto and comments that "they're saying you are not doing the Joker thing again" as well as states they heard that Leto was sick of talking about it.
Leto responded stating that's BS:
No, there's so much hype and so much bullshit around that, I think it's just fun thing to talk about. Even when the movie [Suicide Squad] came out, there was so much misrepresentation about what went down, about the method acting crap. It's just, you know, 90% of it was not even true. It just takes on a life of its own. [Filming Suicide Squad] was an incredible experience, everybody was amazing. Margot Robbie [is] one of the nicest people and one of the best actresses I've ever worked with. I really loved working with her. I thought the scenes we did together were some of the most fun I've ever had on a set before. But everything is great in that world, and I'm really proud to be a part of it.
Have a listen: