The new co-head of the DCU, James Gunn, happens to tease Lobo.
While it is unknown whether or not Lobo is actually happening, James Gunn recently opened an account on the Mastodon social network as the woke left on Twitter have been moving there since Elon Musk is now in charge.
The Mastodon social network is basically a carbon copy of Twitter but is described as a decentralized social network which means nobody owns it.
Users can create their own independent nodes or instances, which are then connected to other users through Mastodon technology.
"Glad to be here," Gunn posted to his 1.23k followers.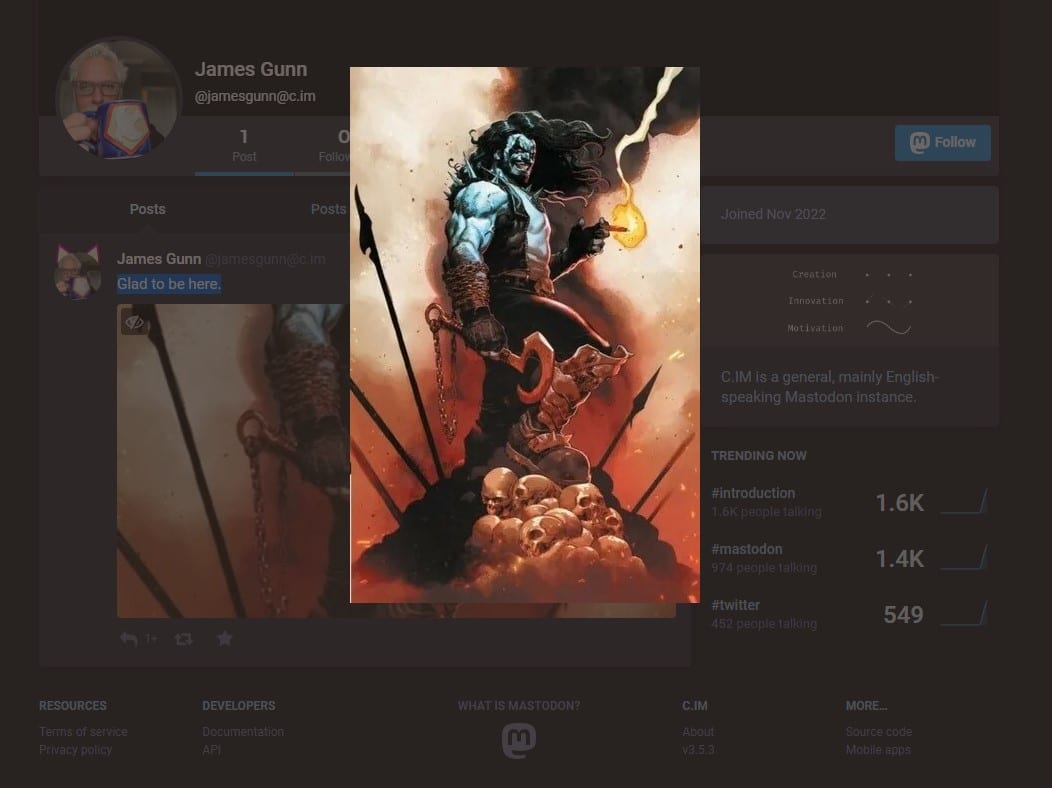 Lobo movie in development?
Lobo recently appeared on SyFy's Krypton Season 2 in 2019, played by Emmett J Scanlan; however, the version wasn't all that well received and the series was quickly canceled after a really good first season with Brainiac.
Lobo movies have also been in development at one time or another but never got off the ground, with Michael Bay actually rumored to direct back in 2018.
With James Gunn now in charge of the DC films universe, maybe there is a future for the Main Man.
What is interesting is that Jason Momoa recently teased he is involved with a DC dream project, and many fans think he would play a good Lobo, and now Gunn posts the above image from the comics, so it would be pretty wild if Jason Momoa is now playing Lobo.
Obviously, Jason Momoa plays Aquaman, but maybe things are changing with Gunn and Peter Safran in charge.
Or what if Momoa plays both characters?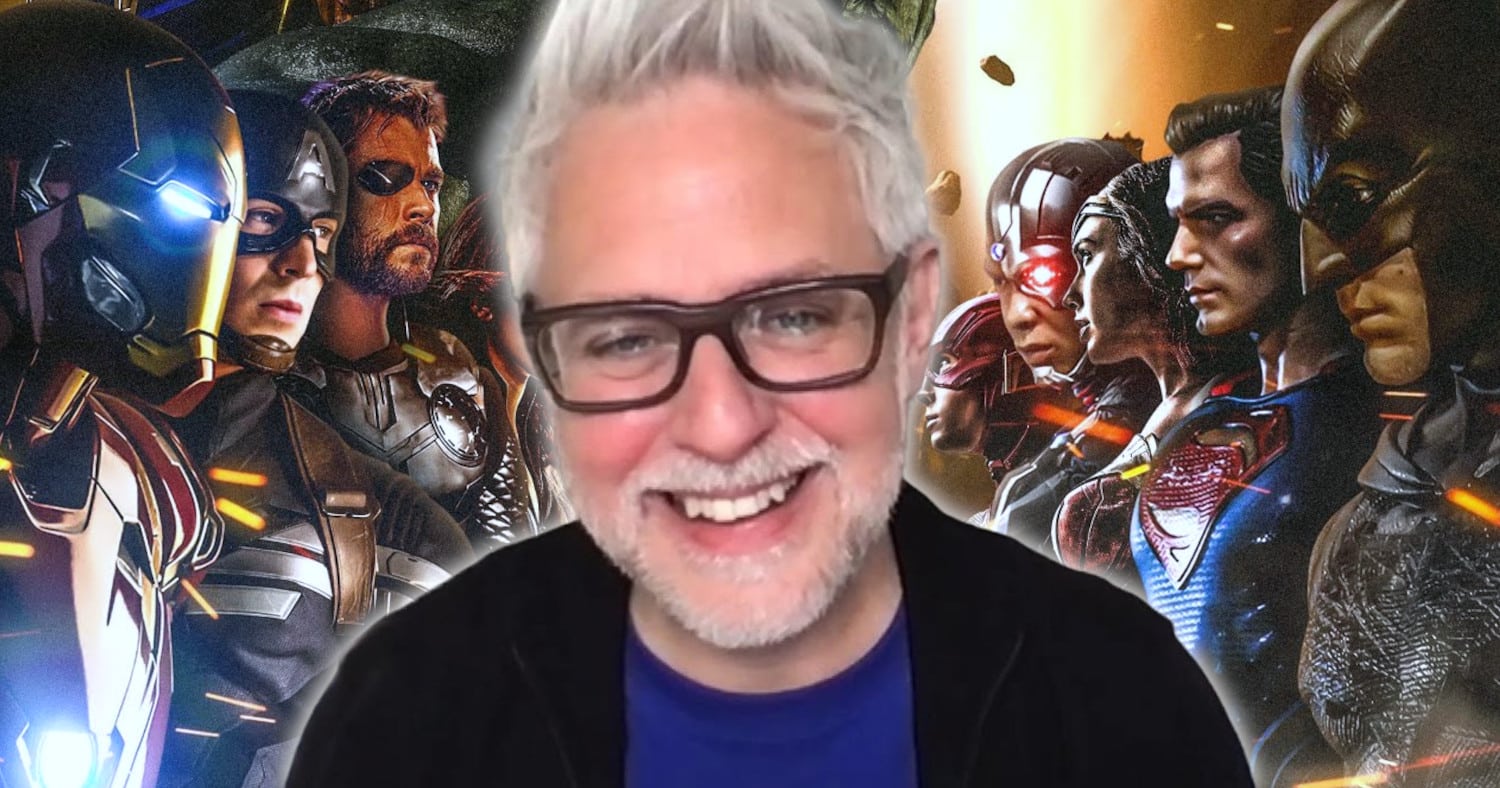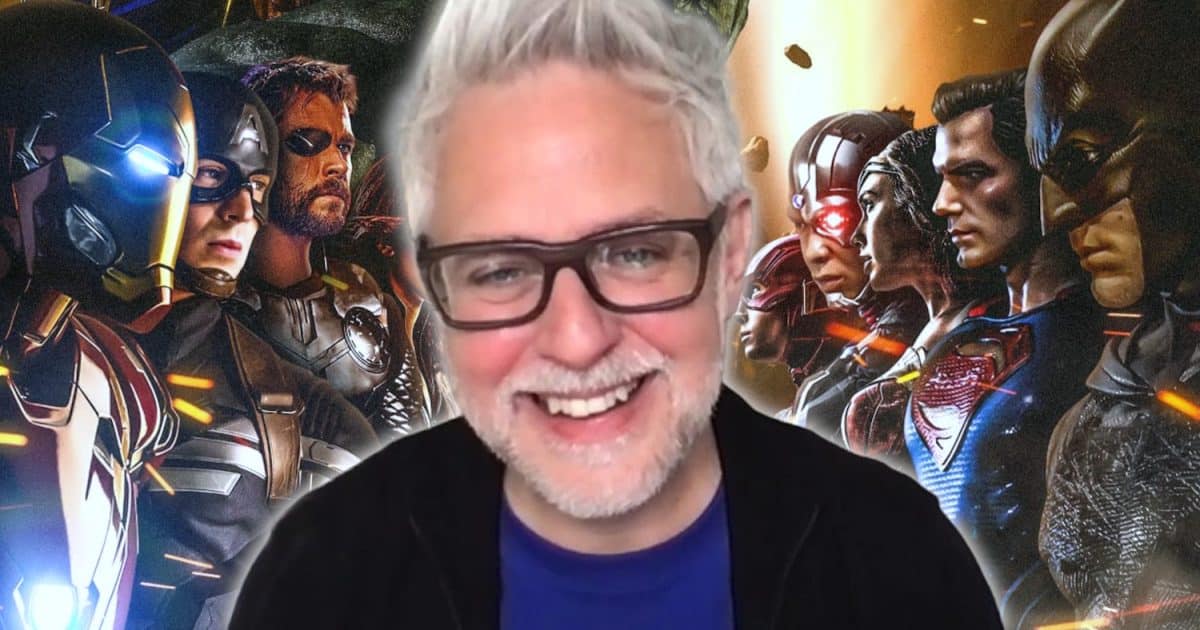 James Gunn invites fans into the new DC universe
James Gunn also recently addressed the DC fans.
"As the new (& first ever) CEOs of DC Studios, Peter & I think it's important we acknowledge you, the fans, & let you know we hear your different desires for the pathways forward for DC," tweeted Gunn.
Gunn added, "Although our ability to interact on Twitter has been lessened due to the workload of our new positions, we are listening & open to everything as we embark on this journey, & will continue to do so for the next few years."
Gunn continued, "But all our initial focus is on the story going forward, hammering out the new DCU, & telling the Biggest Story Ever Told across multiple films, television shows, & animated projects."
"We invite all of the DC fandoms from across the multiverse — and everyone else as well — into this new universe. We can't wait to reveal more," said Gunn.