The cast and characters for The Suicide Squad have yet to be officially announced, but James Gunn has now possibly teased the involvement of Bat-Mite.
Responding to a fan on Instagram questioning which characters will be in The Suicide Squad, James Gunn responded, "I love Bat-Mite."
In the comics, Bat-Mite is an imp similar to the Superman villain Mxyzptlk and is from the Fifth Dimension. Bat-Mite looks like a man-child and is dressed in his own Batsuit. Unlike Mxyzptlk who is more of a supervillain and doesn't like Superman, Bat-Mite idolizes Batman and is more a nuisance to the Caped Crusader than a villain. Bat-Mite's powers include near-infinite magical powers, which are actually derived from advance technology from the Fifth Dimension that humans can't yet understand.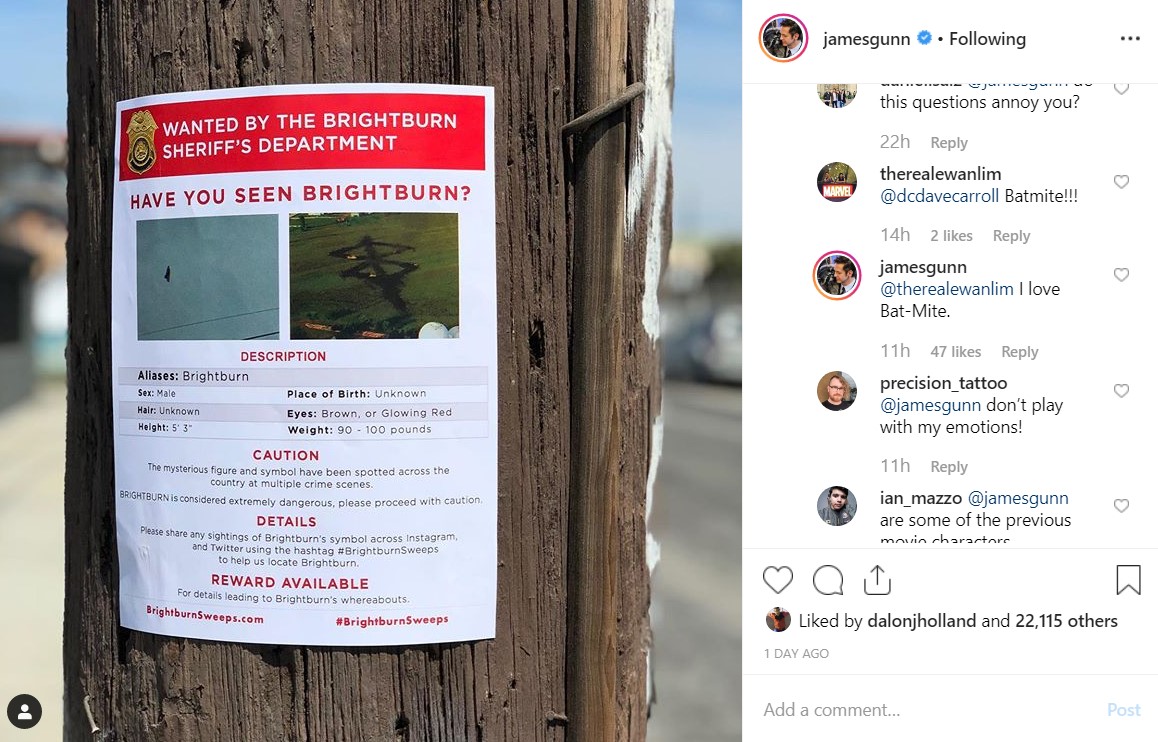 Will The Suicide Squad be goofy like Guardians of the Galaxy?
I'm actually not sure if Bat-Mite has any connection to the Suicide Squad in the comics, but I wouldn't put it past James Gunn to use the character. Gunn made his Marvel movies rather goofy, which significantly derived from the source material, including "Dance off, bro" Star-Lord and using Howard the Duck, another jokey joke character. The use of Bat-Mite would definitely fit with that approach, so perhaps Gunn is doing a similar take with The Suicide Squad?
At Comic-Con, insiders filled me in that Gunn's flick would be told from the perspective of the villain; what if Bat-Mite is somehow responsible and narrates? How wild would that be (lol)?
A couple of days ago also saw Gunn seemingly confirm King Shark, as his surprise birthday cakes featured the character.
The Suicide Squad films soon for its August 6, 2021 release date with Margot Robbie expected back as Harley Quinn, Joel Kinnaman as Rick Flag, Jai Courtney as Boomerang, Idris Elba in an unknown role, David Dastmalchian said to be playing Polka-Dot Man, with IMDb also listing Viola Davis as Amanda Waller, John Cena in an unknown role, Daniela Melchior as Ratcatcher and Rey Hernandez as Teniente.