James Gunn turned 53-years-old today and was surprised with a King Shark birthday cake while getting ready to prepare for filming on The Suicide Squad.
"Came into #TheSuicideSquad production offices this morning to a surprise birthday greeting with goats, donkeys, sheep, and camels and these awesome #KingShark cakes. I have the greatest team in the world!!" Gunn posted on Instagram.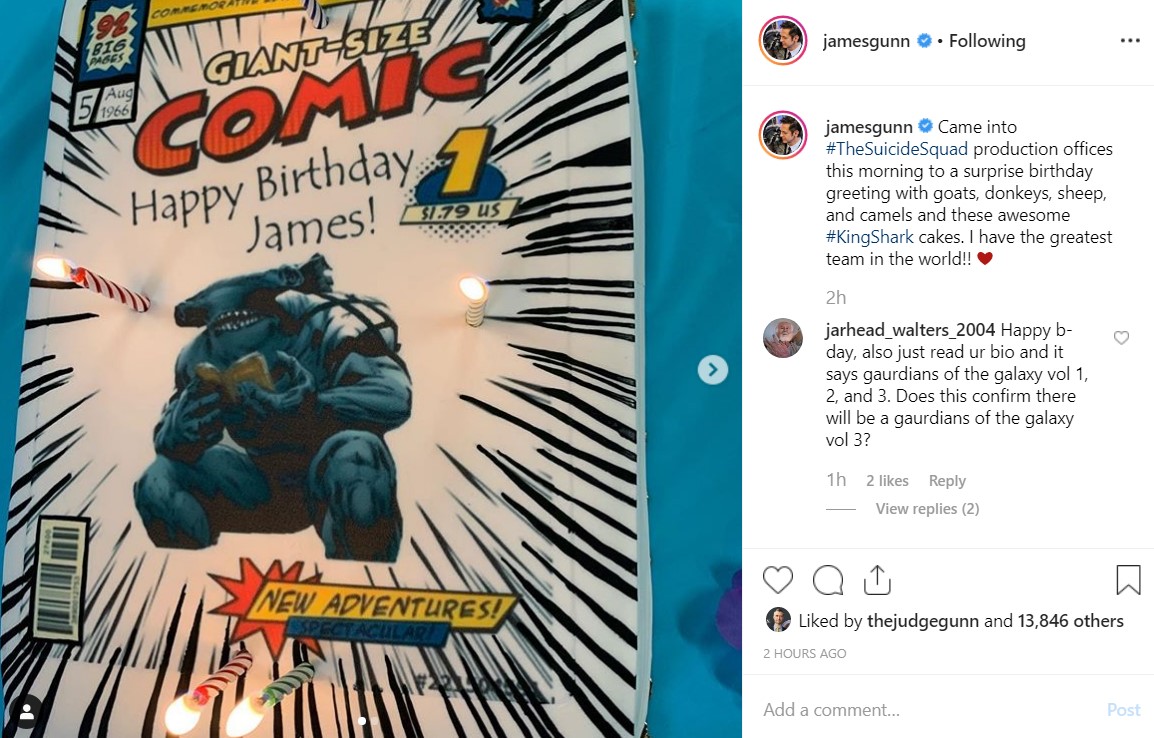 James Gunn filming The Suicide Squad soon
King Shark is actually one of the characters rumored to be a part of Gunn's flick along with Peacemaker, Ratcatcher, and Polka-Dot Man.
James Gunn looks to be filing The Suicide Squad soon in Atlanta, Georgia.
The movie has an August 6, 2021 release date starring Margot Robbie, Idris Elba, Joel Kinnaman, Jai Courtney, and David Dastmalchian, with IMDb also listing Daniela Melchior, John Cena, and Viola Davis.
Details I was told at Comic-Con include that The Suicide Squad will be told from the villain's perspective and also that James Gunn will be sticking around the DCEU following completing Guardians of the Galaxy 3 for Marvel.
Check out King Shark concept art from the first Suicide Squad movie (via Peter Mitchell Rubin):