It's another day so that means James Gunn is active on Twitter shooting down more DCU rumors including a rumor that Aaron Paul is playing Booster Gold, projects surrounding Chapter 1, and Australian YouTubers being involved with DC.
The 43-year-old Aaron Paul is known for Breaking Bad, and Gunn's Marvel buddy, Chris Pratt, also seems to be a heavy favorite among some fans.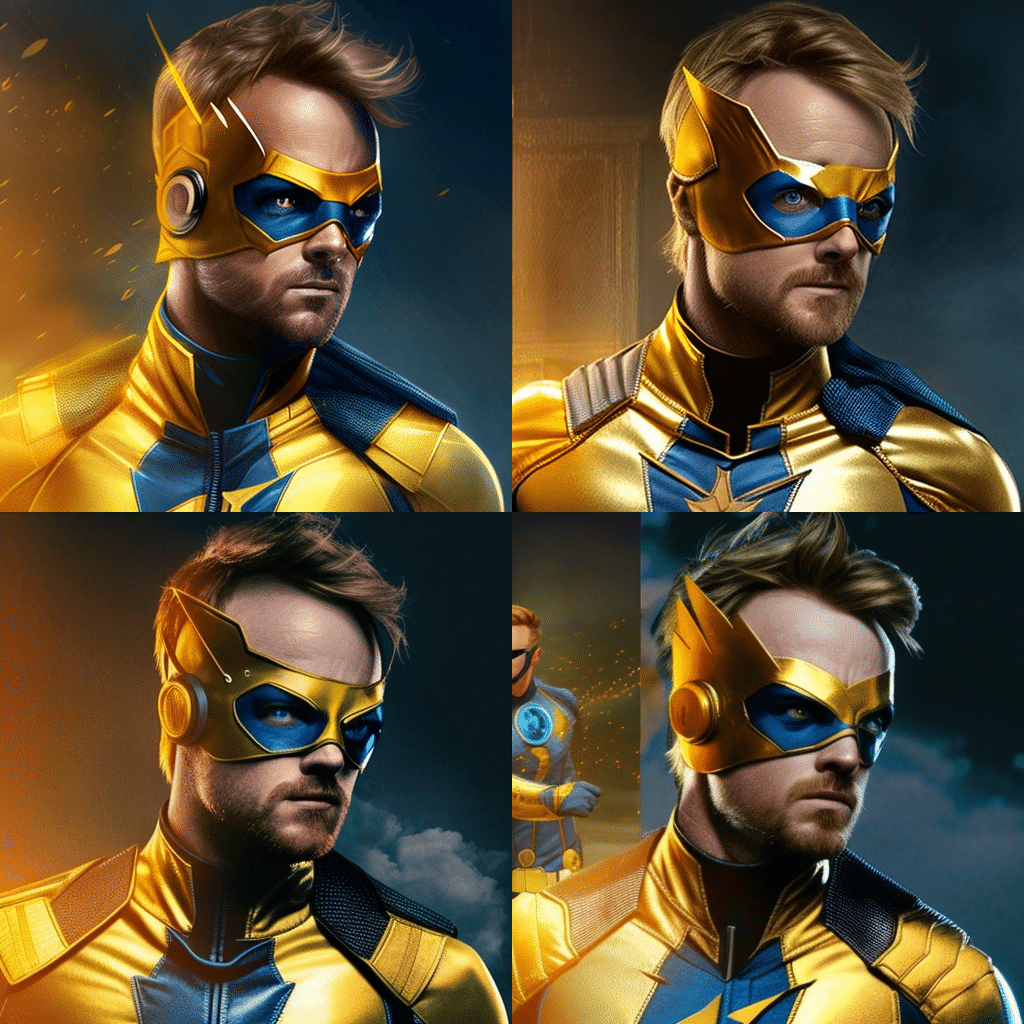 James Gunn on Aaron Paul Booster Gold rumors
A rumor which looks to have surfaced via Reddit said that Aaron Paul was in talks for Booster Gold and is likely to get the part with it hoped there would be a cameo in the upcoming Blue Beetle movie and also that the series has a showrunner and would get released in 2025.
Gunn replied, "Zero truth to that. I like Aaron a lot personally and professionally. But we've never discussed this. And the rest of it is also 100% made up."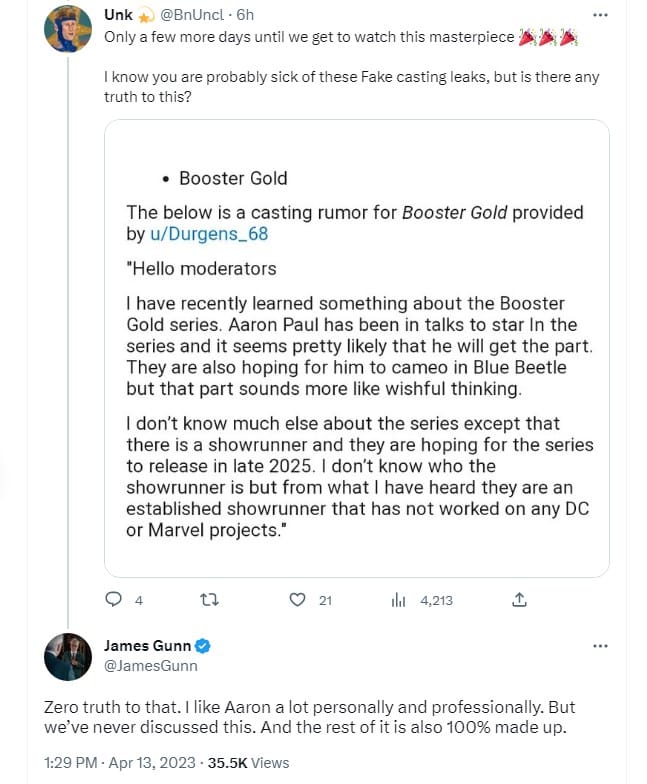 James Gunn responds to Chapter 1 claims
James Gunn also shot down a batch of rumors related this his DCU Chapter 1 approach that said Animal Man, Lobo, Justice League: New Frontier, Superman vs. The Authority, Peacemaker Season 2, and Mr. Terrific would all be a part of Chapter 1.
"No," replied Gunn.
A fan pressed, "So there's no truth to it? But I thought Peacemaker Season 2 was coming out?"
Gunn shot back, "There's no truth to all of those things being in Chapter 1, it's totally made up. PMS2 is coming out after Legacy."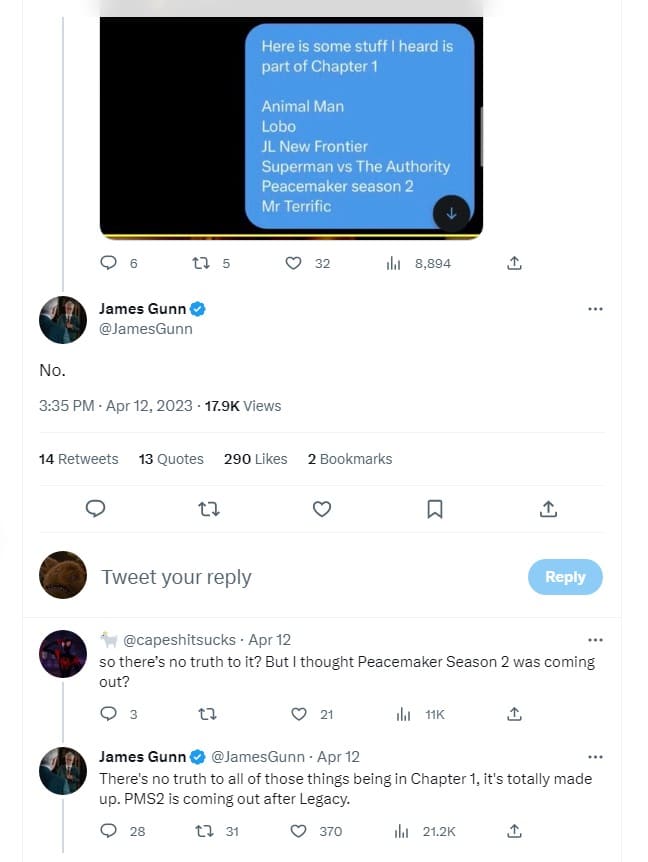 What about RackaRacka and DC?
Recently also saw it learned that RackaRacka, which is a popular Australian YouTube channel created and run by twin filmmaker brothers Danny and Michael Philippou, stated they turned down a DC project; however, Gunn is stating he wasn't involved and doesn't know anything about it.
Worth a mention is that insiders recently filled me in that both DC and Marvel are having a tough time getting directors on board due to things being such a mess with both companies. I was told top directors and new-and-upcoming directors are hesitant to take on projects from both DC and Marvel. So what I was told fits as Affleck said he isn't doing DC and now RackaRacka says the same.
Source: pic.twitter.com/tsM76RVkoa

— RyanGosling4MVS (@dickriderdylan) April 11, 2023
"The Phillippous met with some of our execs, and maybe discussed the possibility of something, but they never met me and Peter and DC never offered them a project. Maybe they turned down pitching on something?" said Gunn.
A fan chimed in and said, "That's weird, how come they said that DC offered them a film to direct then?"
Gunn replied, "No clue. Maybe they interpreted offering them to pitch on a project as an offer to actually do the project? Like how sometimes actors say they were offered a role when they were simply offered an audition."