New DCU co-head James Gunn is excited about Jonah Hex as Wednesday marks the character's 50th Anniversary.
Gunn tweeted a pic of the character with, "Happy 50th Anniversary to my favorite old west, eventually-taxidermied outlaw, Jonah Hex!"
A fan questioned, "What are you saying, James?"
Gunn replied, "I'm saying it's his 50th Anniversary and it's worth celebrating!"
The character first appeared in All-Star Western #10 created by John Albano and Tony DeZuniga.
Outside of comics, the character had a live-action movie released in 2010 starring Josh Brolin as the titular character that didn't do all that well as it only brought in less than $11 million on a $47 million budget.
Johnathon Schaech also played the character in the DC The CW shows Legends of Tomorrow, Crisis On Infinite Earths, and The Flash.
Jonah Hex also appeared in Batman: The Animated Series and Justice League Unlimited.
Maybe since James Gunn is a big fan of the character, Gunn and his fellow DCU co-head Peter Safran have something in store.
Warner Bros. CEO David Zaslav recently revealed Gunn and Safan's DCU bible is nearly complete so we'll have to see what the plans are for the future of the DCU where Zaslav wants a 10-year DC universe similar to what was done with the MCU.
James Gunn has also teased Lobo and Mister Terrific.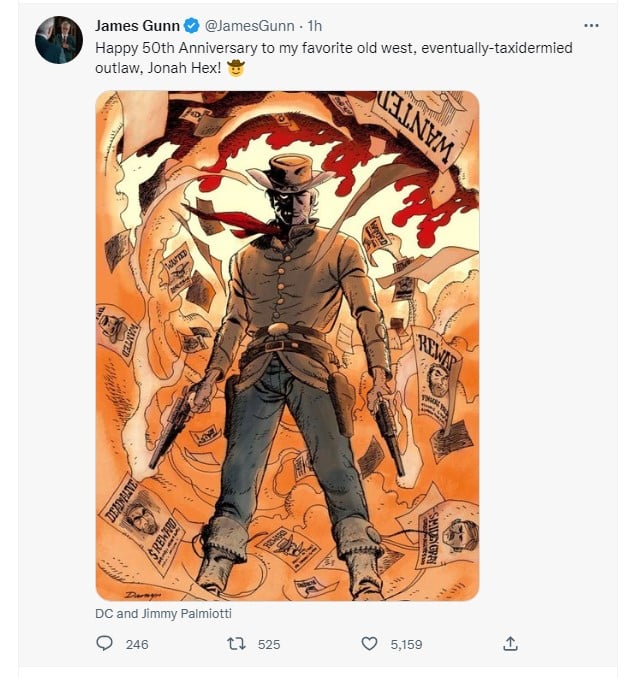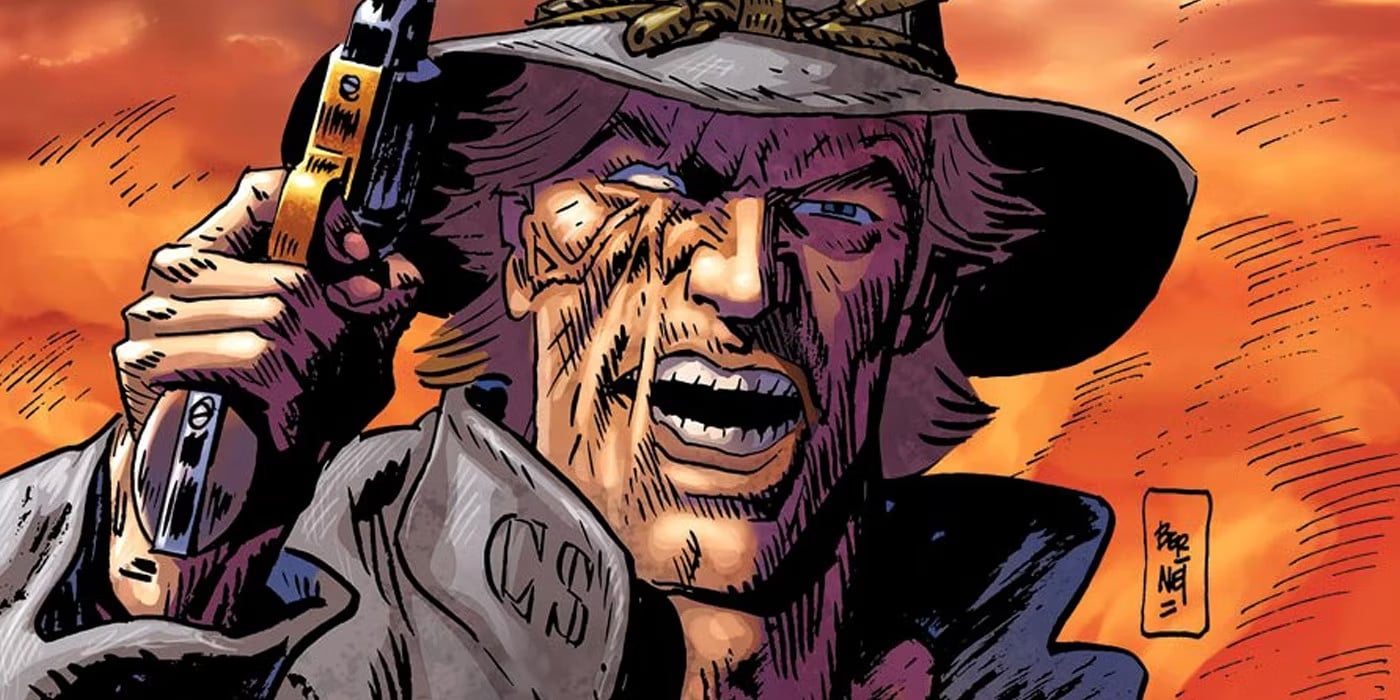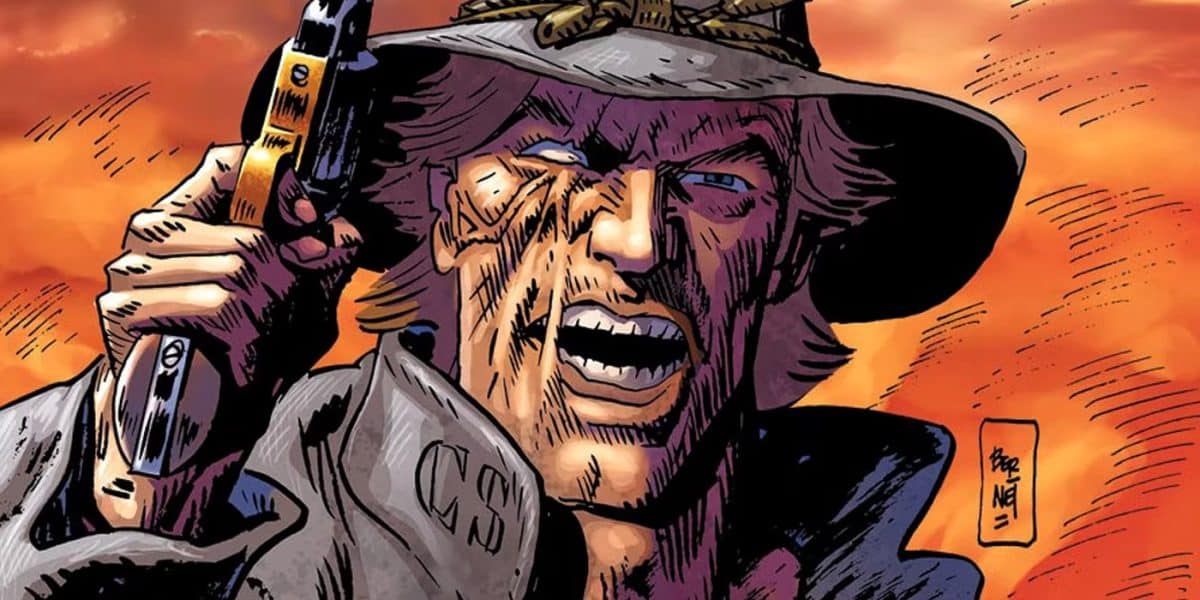 DC Comics describes Jonah Hex as:
Out of the pages of the legendary comics and graphic novels steps Jonah Hex, a scarred drifter and bounty hunter of last resort who can track anyone…and anything.
Having survived death, Jonah's violent history is steeped in myth and legend and has left him with one foot in the natural world and one on the "other side."
His one human connection is with Lilah, whose life in a brothel has left her with scars of her own.
But Jonah's past catches up with him when the U.S. military makes him an offer he can't refuse: to wipe out the warrants on his head, he must hunt and stop dangerous terrorist Quentin Turnbull.
But Turnbull, now gathering an army and preparing to unleash Hell, is also Jonah's oldest enemy and will stop at nothing until Jonah is dead.