James Gunn teases Mister Terrific for the DCU on Twitter.
Gunn is the new co-head of the DC films universe along with Peter Safran which also includes DC TV and more and the pair will be making all the decisions surrounding the DC characters.
If the tweet is anything to go by, it seems there might be plans for Mister Terrific, who in the comics is Michael Holt a superhero with genius-level intelligence said to be the third-smartest man on Earth.
The character has also been a member of the Justice Society, the team that was introduced in Dwayne Johnson's Black Adam movie.
Gunn recently questioned fans on social media who they want to see get a project that hasn't been in a movie before, where some fans did mention Mister Terrific.
Gunn and Safran have made it clear that they are listening to the fans, so again, maybe something official surrounding Mister Terrific will be announced soon.
Gunn also recently teased Lobo where it is thought Jason Momoa will be playing the role.
"As the new (& first ever) CEOs of DC Studios, Peter & I think it's important we acknowledge you, the fans, & let you know we hear your different desires for the pathways forward for DC," Gunn said in part when he recently addressed the fans on Twitter… "We are listening & open to everything as we embark on this journey, & will continue to do so for the next few years."
Gunn continued, "But all our initial focus is on the story going forward, hammering out the new DCU, & telling the Biggest Story Ever Told across multiple films, television shows, & animated projects," tweeted Gunn. "We invite all of the DC fandoms from across the multiverse — and everyone else as well — into this new universe. We can't wait to reveal more."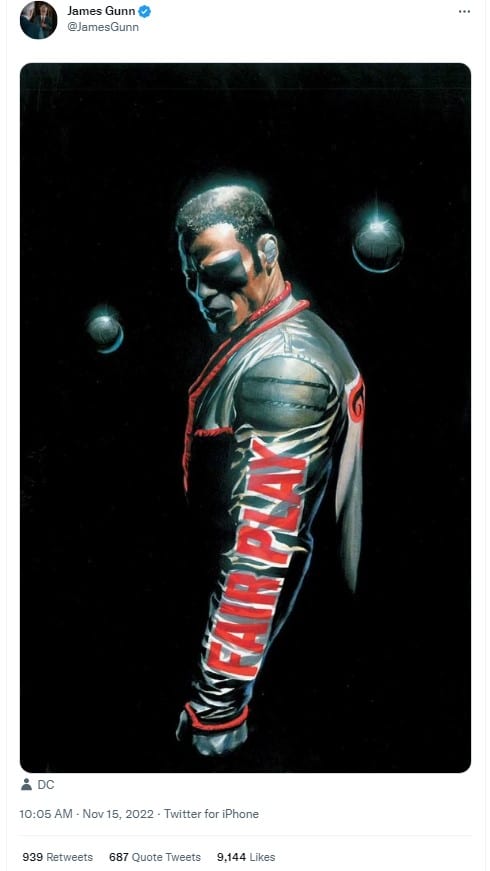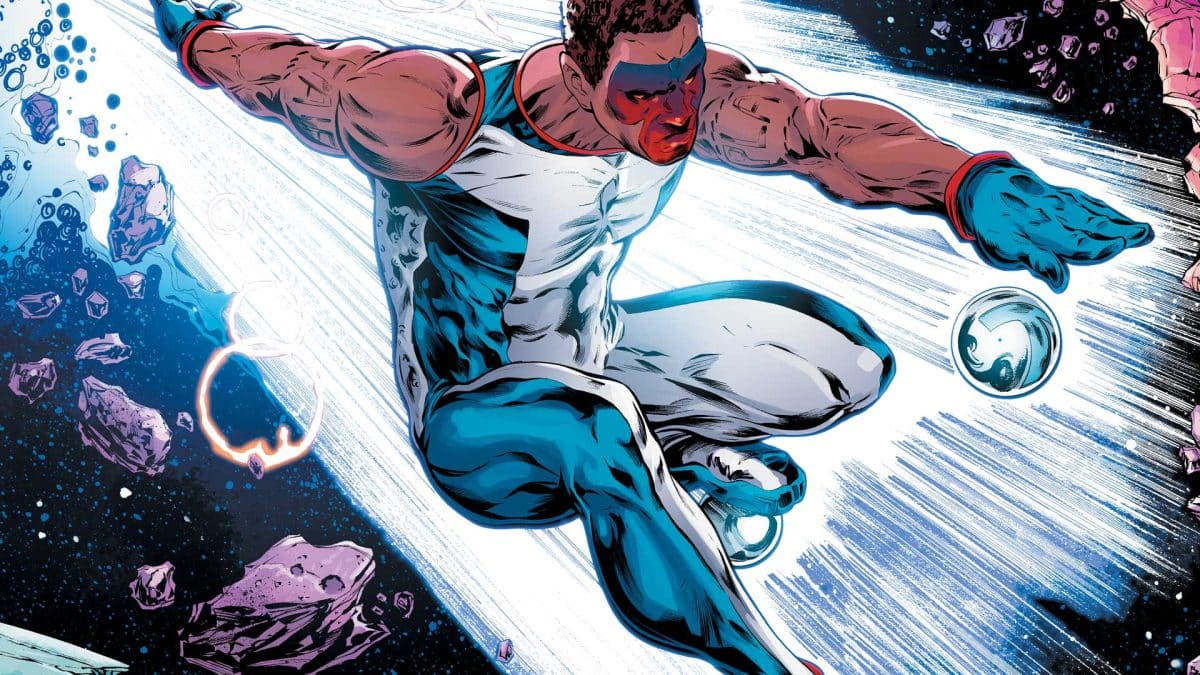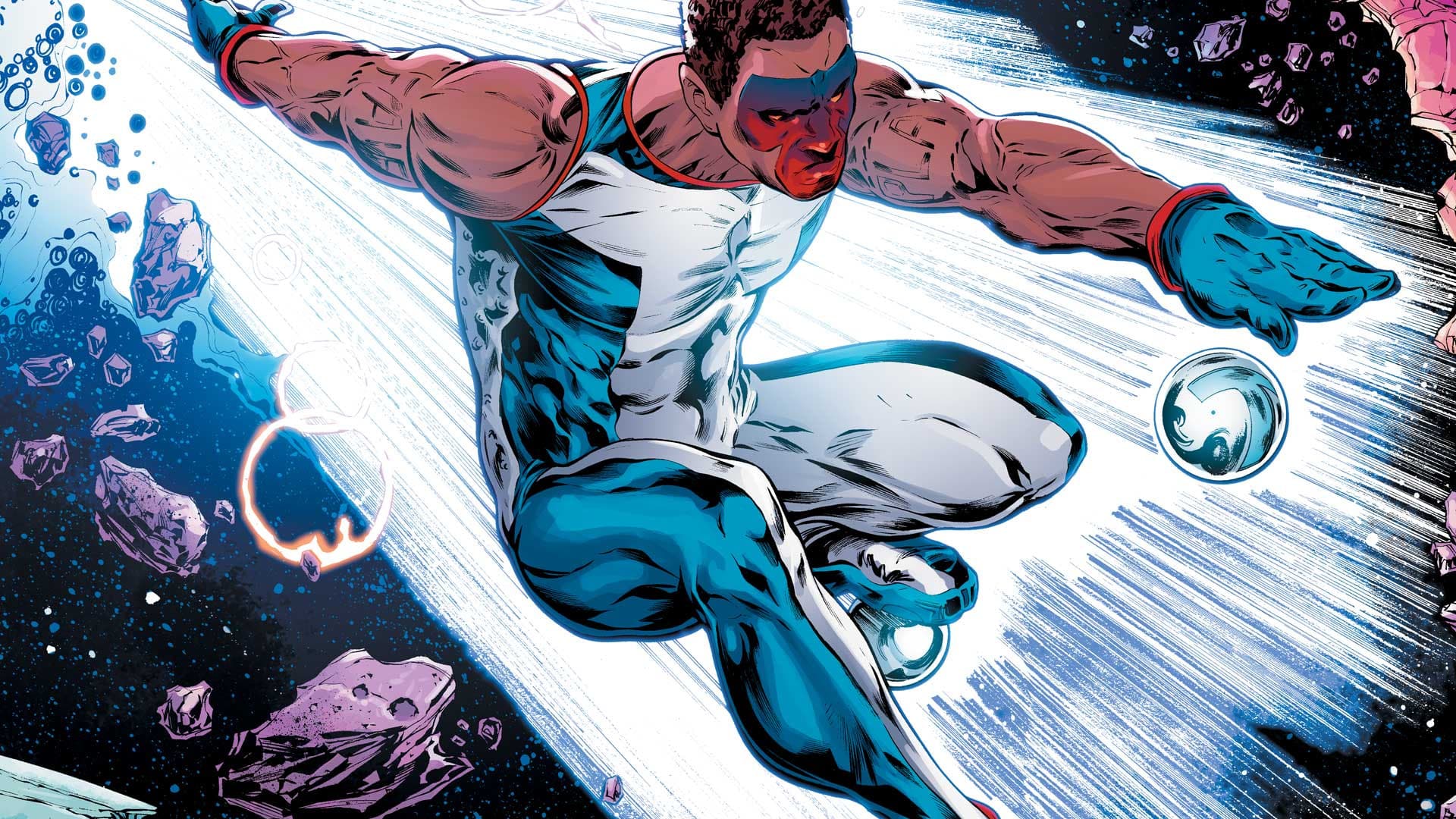 DC Comics describes Mister Terrific as:
Solving the world's problems isn't something you can tackle on a large scale. Some may even consider it impossible. But while you might not be able to solve the world's problems, you can solve the problems of the people—even if it's just one at a time. At least, that's how Michael Holt sees it, and using his genius-level intellect, dedication and perfectionism, he plans on doing exactly that as the heroic Mr. Terrific.
Growing up in a poor family, Michael Holt strived toward excellence—academically, athletically and financially. His off-the-scales intelligence coupled with his hard work and determination led to him receiving multiple PhDs in various fields, founding one of the world's leading tech firms and becoming an Olympic gold medalist to boot. However, his commitment and drive toward perfection left him aloof and closed off from everyone but his wife. When a tragic car accident took her life, Holt found a new goal: to follow in the footsteps of his humanitarian spouse and dedicate his life to helping others and not just himself.
He joined the Justice Society of America and used his vast financial and technological resources to create the T-Sphere to aid him in his quest. These flying robot spheres respond to Holt's vocal commands and serve a multitude of functions, from passive uses like holographic projection and communication to weaponized usage through explosives and electrical charges.
However, Mr. Terrific's true strength comes from his own personal drive to overcome any obstacle and solve any problem. Unfortunately, this determination can also sometimes lead to him shutting out the rest of the world and other people until the problem is solved. Yet despite this, Holt remains dedicated to keeping the vow he made to his late wife—to solve everyone's problems.