James Gunn is getting the band – at least part of it – back together as Margot Robbie and Harley Quinn look to be returning for Suicide Squad 2.
Gunn has been slowly making his way back on to social media, after an eight-month absence, which saw him post a cartoon of Harley Quinn on Instagram over the weekend.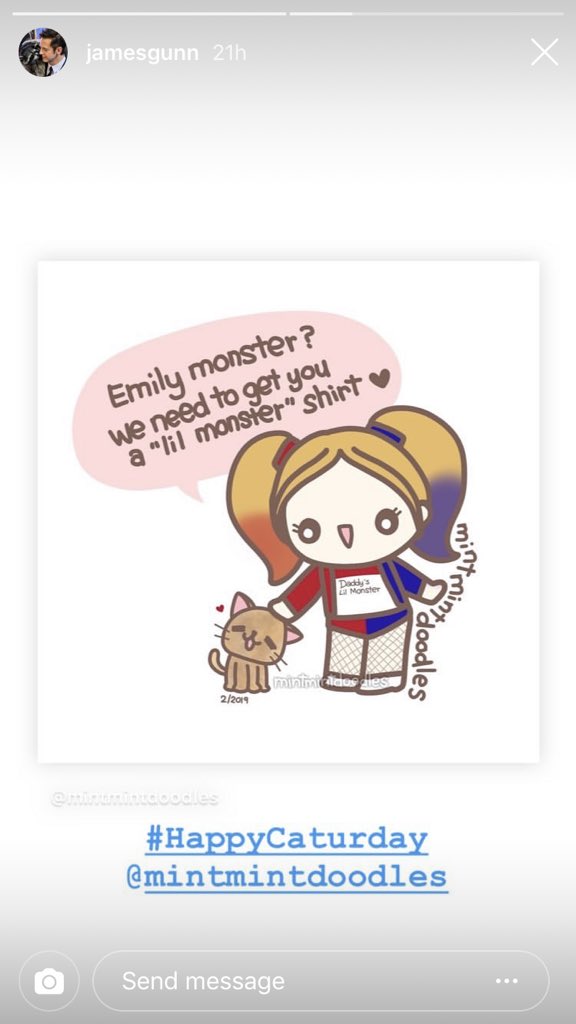 While James Gunn didn't specifically confirm the return of Margot Robbie and Harley Quinn for his Suicide Squad, previous reports did state Harley is returning, so it seems a given.
In addition to Margot Robbie and Harley Quinn, just recently also saw Jai Courtney confirm that Captain Boomerang will be back and that filming will start within a few months; so it seems the flick will not be a total reboot.
It has also been reported James Gunn is courting Idris Elba to replace Will Smith as Deadshot, and it is also believed Viola Davis may return as Amanda Waller.
Rumors also have it that Gunn's new Squad may use Killer Frost, King Shark, Polka-Dot Man, and it is also said that Dave Bautista may be playing Peacemaker.
Margot Robbie is currently filming Birds of Prey.
James Gunn's The Suicide Squad has an August 6, 2021 release date, and following the movie's completion, Gunn will film Guardians of the Galaxy 3 for Marvel.