It's said that HBO Max has cast Constantine.
While the actor is not known and hasn't been made publicly available as of yet, according to Tyler Murphy of The Cultured Nerd who broke the news about the return of Ben Affleck as Batman, HBO Max has cast Constantine.
Unfortunately, Murphy refused to name the actor cast in the role citing it isn't his to scoop to give out, for some reason, but Murphy says the news should be announced soon.
HBO's Constantine has already been cast.

— The Cultured Nerd (@TheCulturedNerd) September 4, 2020
unfortunately its not my story to break. When other's have been given permission for the exclusive to announce it, its not my place to scoop them like that. It wont be much longer until we all know from what I was told.

— The Cultured Nerd (@TheCulturedNerd) September 4, 2020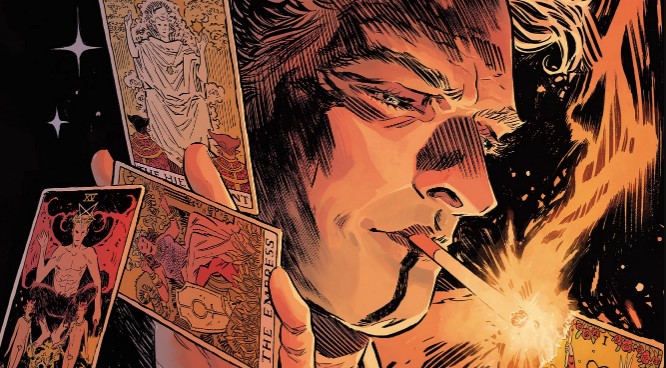 Constantine HBO Max series may feature new actor
Rumors have offered Keanu Reeves might be back in the role, and Reeves recently said he would like to be back as well.
It could also be possible that HBO Max goes with Matt Ryan, who played Constantine in the NBC series and plays the character in Legends of Tomorrow, and Ryan also voiced the character for the Justice League Dark animated movies, but I'm doubting that is going to happen.
Still, another possibility is that a brand new actor could be in the role of Constantine on HBO Max, which we can guess might be tied to the J.J. Abrams Justice League Dark series coming to HBO Max as well.
Update: It could be possible the Constantine cast could be for the J.J. Abrams series as it hasn't been mentioned if this Constantine is for a new HBO Max series, the Abrams JLD, or even both.
Original article continues:
Murphy seems to agree and says both Keanu Reeves and Matt Ryan won't be the Constantine for HBO Max, which means a brand new actor will be in the role.
Worth a mention is that a Constantine series has yet to be officially announced, which is rumored to be in development.
As far as I was told, I can confidently say it is neither of them.

— The Cultured Nerd (@TheCulturedNerd) September 4, 2020