In addition to the Obi-Wan Kenobi series, it's learned Hayden Christensen will also be back for the Ahsoka Tano series starring Rosario Dawson.
THR reports Hayden Christensen will reprise his role of Anakin Skywalker, aka Darth Vader, in Ahsoka, but doesn't have specifics as Ahsoka is said to be set five years after the events of Return of the Jedi which saw the death of Darth Vader.
It could be possible that Hayden Christensen is a part of flashback scenes as Ahsoka was his padawan (apprentice), or Anakin could return as a Force Ghost, both, or something completely different, but again, the details are unclear and not presently known.
Rosario Dawson debuted in season 2 of The Mandalorian as the fan-favorite Star Wars character Ahsoka Tano which saw a spinoff announced at last year's Disney Investor Day event; THR offers up Dave Filoni is writing the series and executive producing with Jon Favreau.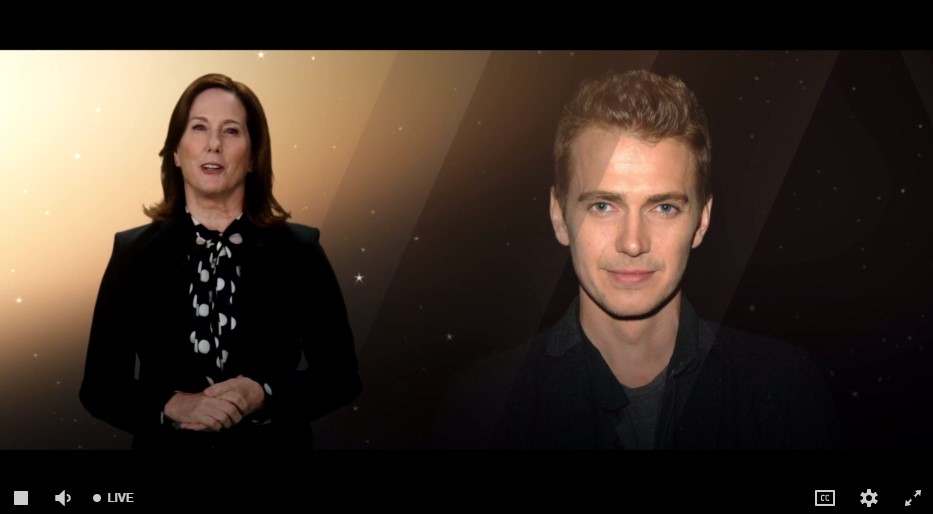 Hayden Christensen also returning for Obi-Wan Kenobi
Regarding the Obi-Wan Kenobi series, it has been confirmed Hayden Christensen will be back as Darth Vader and will do battle again with his former mentor.
Lucasfilm present Kathleen Kennedy described things as the "rematch of the century," and Ewan McGregor added, "The most beautiful thing of all [about the series] is that it's brought me back together with Hayden [and there will be] another swing at each other [before the end of the series]."
McGregor also recently filled in Pedro Pascal that he will be acting with Stormtroopers for the first time.
"I've got to be so careful. There's no secret to when this series is being set, but I had to walk past two Stormtroopers," said McGregor. "I realized I've never acted with a Stormtrooper because mine were clones, you know? It was the clone army. So I'd never seen a Stormtrooper. So I was walking past them in this scene. I turned around — and I was 6 years old again."
Leaks also offer that Hayden Christensen will be featured in Obi-Wan minus the Darth Vader helmet and in the Bacta Tank.
(via THR)