Warner Bros. is officially bringing back The Matrix, so why not a new Harry Potter movie with the original cast including Daniel Radcliffe?
Well, that is what is actually claimed as rumors offer that Warner Bros. is going to adapt the Harry Potter and the Cursed Child Broadway play into a feature film.
It's said the new Harry Potter will feature the original cast and characters, also including Emma Watson back as Hermione and Rupert Grint as Ron Weasly.
It's also speculated a reason that Warner Bros. may be bringing back Harry Potter is because of the Fantastic Beasts movies underperforming.
The rumor first surfaced back in 2016 stating more of the same offering that Warner Bros. wants to complete a movie adaptation of the play by 2020 with Daniel Radcliffe back as Harry.
"Warners is secretly working on getting the movie rights and a screenplay settled, and of course in their minds only one man [Radcliffe] should be Harry," a source told the NY Daily News.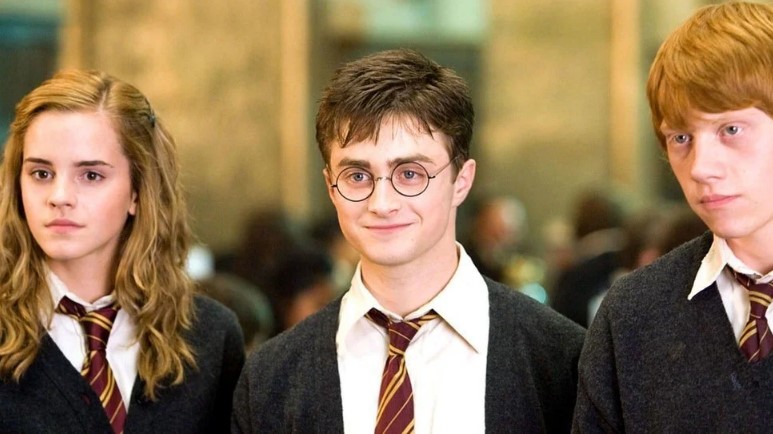 Harry Potter and the Cursed Child starring Daniel Radcliffe?
This past February saw Radcliffe make mention of the possibility of another movie when he said he thinks a reboot could happen.
"I definitely think there will be another version of it within my lifetime. It will be interesting to see. At the moment those films have sort of a sacred varnish on them, but that will be worn away at some point … I'm just intrigued to see when that happens," Radcliffe said.
Regarding the play, it's actually two parts, so maybe Harry Potter and the Cursed Child will also be a two-part film or possibly even a trilogy.
The play has the blessing of creator and writer J. K. Rowling, as the play is written by Jack Thorne based on an original story by Thorne, Rowling and John Tiffany.
The story begins nineteen years after the events of Harry Potter and the Deathly Hallows and follows Harry Potter, now Head of Magical Law Enforcement at the Ministry of Magic, and his younger son Albus Severus Potter, who is about to attend Hogwarts School of Witchcraft and Wizardry.
The first Harry Potter kicked off way back in 2001 with the Sorceror's Stone, which led to seven additional films, not to mention the play. If the rumor is legit, it shouldn't be all that surprising as the franchise is one of the most successful at Warner Bros. having brought in billions and billions of dollars.
(via We Got This Covered)