Amid all the turmoil surrounding Jeremy Renner, it is learned that Hailee Steinfeld hasn't yet signed on to star in the Disney Plus Marvel Hawkeye series.
Back in September saw it reported that Hailee Steinfeld had been offered the role of Kate Bishop, who in the comics becomes the new Marvel archer and is a member of the Young Avengers.
However, Variety recently caught up with the 22-year-old actress and questioned her about the Hawkeye series where she was mum on the subject.
"That, I don't know about!" Steinfeld said, with it reported she seemed caught off guard. "I don't know," she repeated. "I have no idea what you're talking about."
Variety offers that sources have filled them in that the offer for Hailee Steinfeld to star in Hawkeye is still out there and that no other actresses have been approached for the part of Kate Bishop.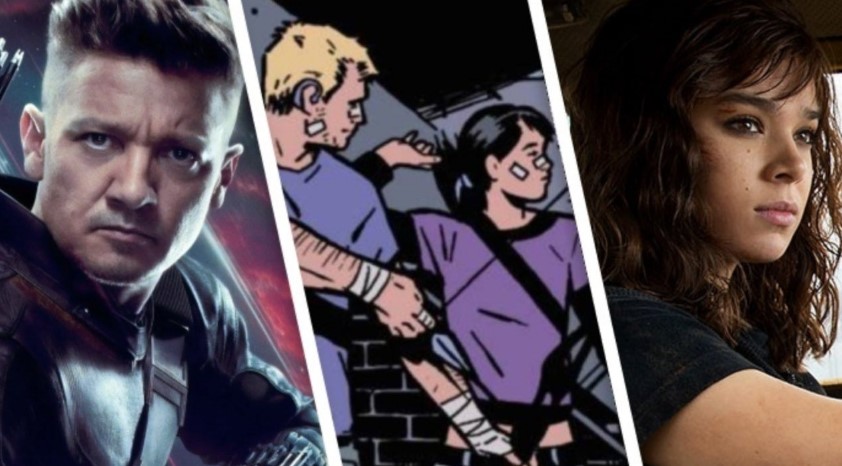 Hailee Steinfeld not signed for Hawkeye
The site claims what could be the problem is that her contract for the Apple TV Plus series, Dickinson, may have a non-compete clause that forbids her from working with other streaming services, though it is claimed since she is an A-list actor that the contract could be worked around (actually a California court struck down the notion of a non-compete clause, offering it is an unlawful restraint of trade under California law).
Regarding Jeremey Renner, it could very well be possible that Hailee Steinfeld and her camp are reluctant to have the actress sign due to the controversy surrounding Renner's custody battle with his ex-wife who claims The Avengers: Endgame actor threatened to kill her and himself, with a reported friend and nanny to Renner backing up the claims; however, Renner has fired back offering the allegations are made up and are a quick money grab among other things.
At the same time, rumors offer that Jeremy Renner might be out as Marvel's Hawkeye.