Marvel's Guardians of the Galaxy 3 won't be filming any time soon as last night saw Drax actor Dave Bautista return to the WWE for what looks to be at least a month or two.
Dave Bautista returned last night on WWE Monday Night Raw attacking Ric Flair and calling out Triple H, which is probably leading to a match between the two at April's Wrestlemania 35.
Bautista actually returned this past October for Smackdown 1000, and back in December 2017, he said he wanted to return to the WWE for a lengthy stay. Regarding Guardians of the Galaxy 3 not filming soon, in addition to the WWE, Dave Bautista is also set to film the Dune movie within the next couple of months, so Guardians of the Galaxy 3 doesn't even appear to be on the radar. Dune will probably shoot for four to six months, so Guardians looks to be a long way off. Update: Bautista also hints at being a part of the Zack Snyder zombie flick, Army of the Dead.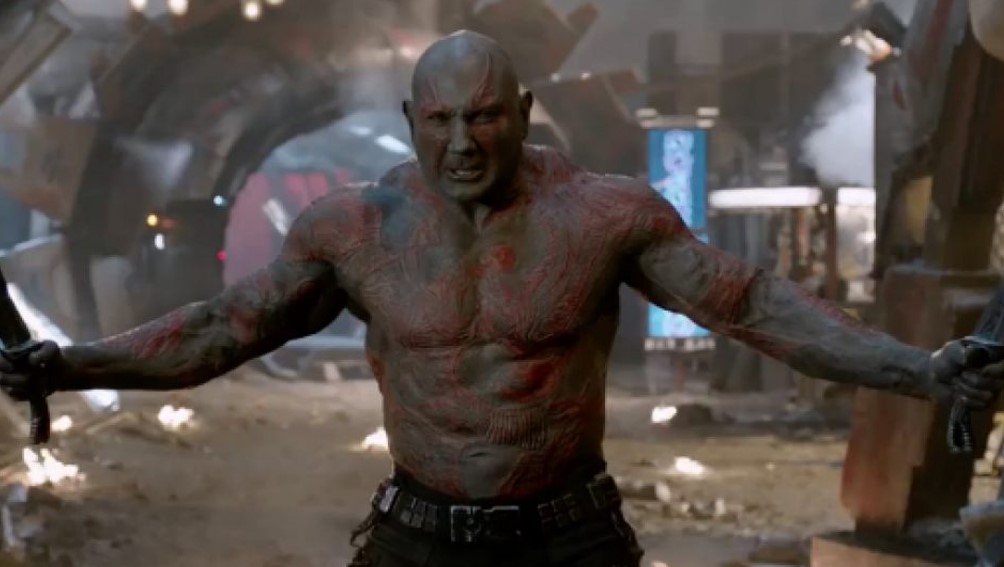 Marvel Studios is also still searching for a director, which follows Disney having fired James Gunn last Summer over tweets about rape and pedophilia. While Dave Bautista slammed the decision to remove James Gunn and threatened to quit, it has been said the actors are all contractually obligated to return for the third film in the franchise and the last featuring this current iteration of characters. Guardians of the Galaxy 3 also has no release date.
Watch Dave Bautista return to the WWE in the video below; Wrestlemania 35 takes place April 7.