Do we have our first confirmed casualty of The Avengers: Infinity War and The Avengers 4 movies?
It's possible that Dave Bautista's Drax gets killed off in the films as it's learned the actor wants to return to the WWE for a lengthy stay.
Dave Bautista informed the Ross Report last month that if he returns to the squared circle, he doesn't want it to be a cheap one-off, but he wants a long schedule with the WWE and one involving Triple H.
"I've never burnt that bridge, and it really is because I still love wrestling, and everybody in the WWE has always been really good to me. I have my gripes with the company, which I'm sure everybody does, but at the same time I don't ever disrespect the company intentionally. I don't really have any reason to.

And also because I didn't leave there under bad circumstances. I left just because I wanted to pursue other things. I didn't walk out on them, I let my contract run out. They knew I was going to be leaving, so I did business the right way. I'm really thankful that I did.

The short answer to that is 'yes, I would love to go back.' But the reason I have not gone back is because I don't want to do a one-off. I want to go and I want to wrestle, man. I want to do some house shows and I want to be a part of the program.

The one-off thing, the cheap pop thing, it doesn't do anything for me. So now it's a matter of scheduling if I could go back, if I happen to get injured is it going to affect something else?

It took me a few months the last time I went back. It took me a good three months to get back into a groove and start to get people to react the way I thought they were going to react. I'm just not a cheap pop guy, man, it doesn't work for me. It's not appealing to me at all, it actually turns me off.

I stay in touch, and I've talked to Vince recently, and he knows what I want. I've made it very clear that I wanted to go back and run a program with Hunter (Triple H). I've been very public about it. That's the thing that would get me back."
It's also further rumored that Dave Bautista wants a return to the WWE for six months to possibly a year.
Obviously if Dave Bautista is working for the WWE for a lengthy time period, that would leave no time for James Gunn's Guardians of the Galaxy 3, which hints at the possibility of Drax getting killed off in The Avengers: Infinity War or The Avengers 4.
Fans of the comics know that Drax and Thanos do have a history together.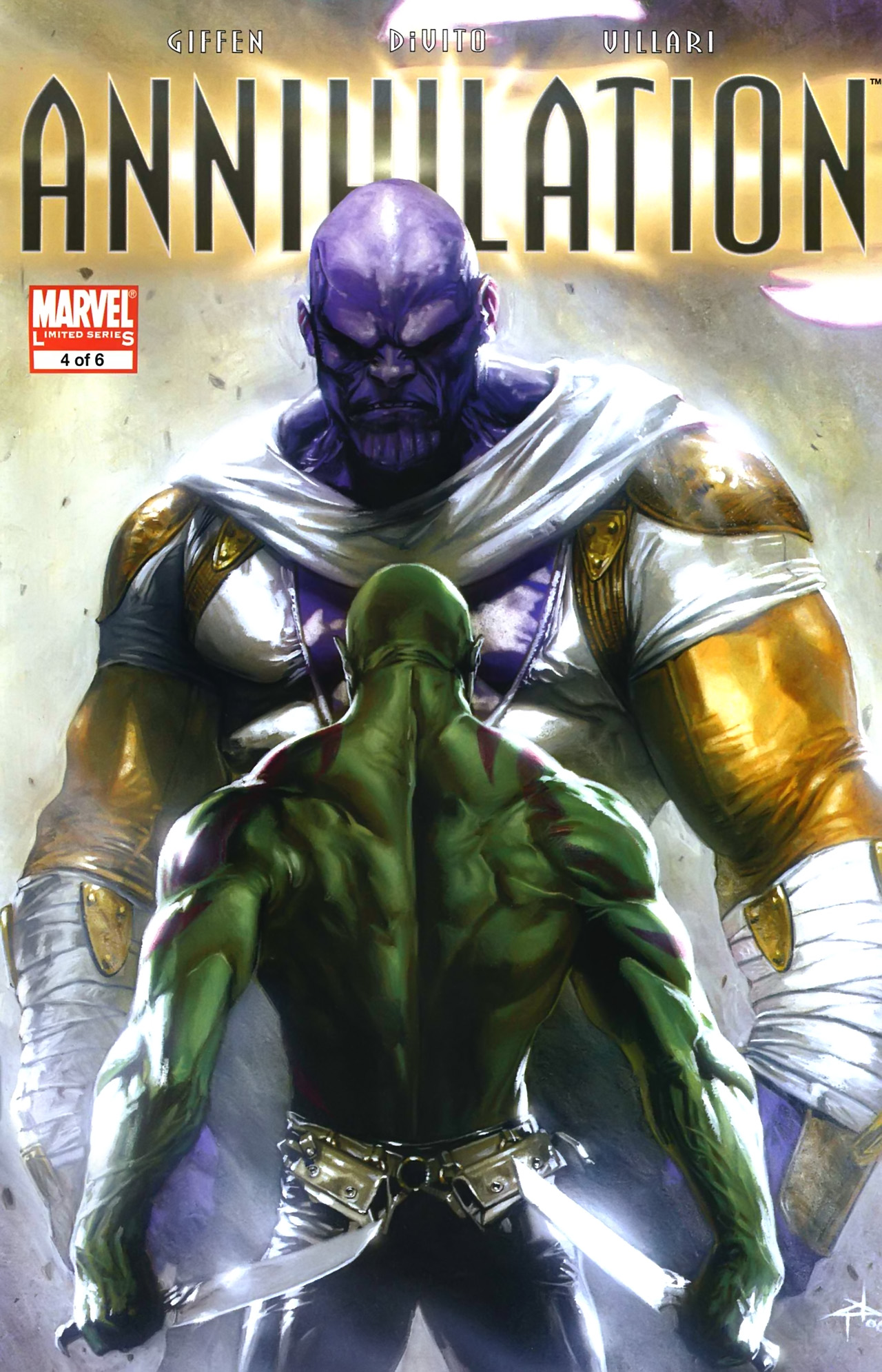 An unprecedented cinematic journey ten years in the making and spanning the entire Marvel Cinematic Universe, Marvel Studios' "Avengers: Infinity War" brings to the screen the ultimate, deadliest showdown of all time. The Avengers and their Super Hero allies must be willing to sacrifice all in an attempt to defeat the powerful Thanos before his blitz of devastation and ruin puts an end to the universe.
Anthony and Joe Russo direct the film, which is produced by Kevin Feige. Louis D'Esposito, Victoria Alonso, Michael Grillo and Stan Lee are the executive producers. Christopher Markus & Stephen McFeely wrote the screenplay. "Avengers: Infinity War" releases in U.S. theaters on May 4, 2018.