Dave Bautista drops a big "Batista Bomb" in a new interview where he teases he is involved with Zack Snyder's upcoming Netflix project, Army of the Dead.
Speaking with the Tampa Bay Times, the article notes the wrestler turned actor is starring in the upcoming Denis Villeneuve Dune movie, Marvel's The Avengers: Endgame in April, and Bautista confirms "there's a Zack Snyder project on the horizon." In addition, later on in the interview sees Dave Bautista joke about having a "zombie killer" in his kitchen that "came from the flea market" described as an armored glove with serrated blades protruding like Wolverine's claws.
Regarding Zack Snyder's Army of the Dead, the details were officially announced last month with Snyder producing, directing and having come up with the story for the movie, which obviously is a zombie flick. The film is set amid a zombie outbreak in Las Vegas, during which a man assembles a group of mercenaries to take the ultimate gamble, venturing into the quarantined zone to pull off the greatest heist ever attempted. Judging by what Dave Bautista has to say in the interview, it could be possible that he is the man that assembles the mercenaries or is one of the mercenaries himself.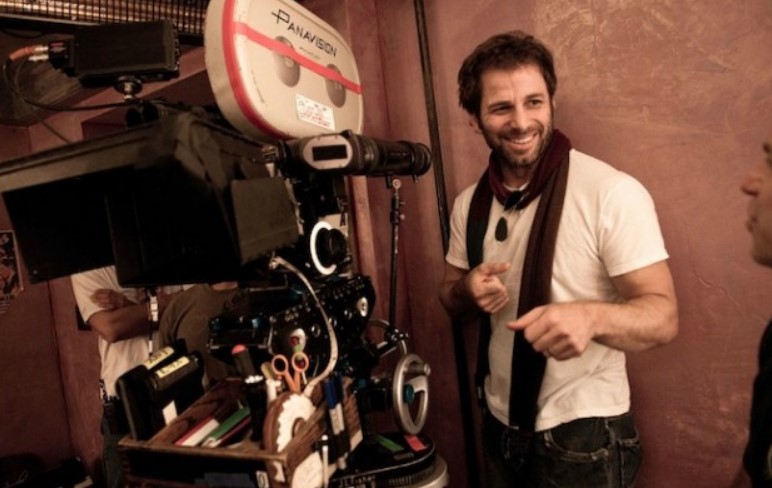 What is rather interesting about Dave Bautista joining Zack Snyder, a former DC director, is that the both of them seem to be a bit disgruntled about their previous employers. Following last year's dismissal of James Gunn from Marvel and Guardians of the Galaxy 3, Bautista slammed Disney for the action. He does so again in this interview. "But at the end of the day, the thing I know the most, is that they were jokes, and this harsh, rash decision to fire him empowered some horrible, horrible people," he said (James Gunn is now at DC for Suicide Squad 2).
When Army of the Dead was first announced, Snyder seemingly took a jab at Warner Bros. for not letting him release his versions of Batman vs. Superman and Justice League. "There are no handcuffs on me at all with this one," Zack Snyder said. "I thought this was a good palate cleanser to really dig in with both hands and make something fun and epic and crazy and bonkers in the best possible way."
Bautista and Snyder sound like a good match.