Marvel and James Gunn have started filming on Guardians of the Galaxy Vol. 3 where set images reveal comic book accurate costumes right out of the 2008 Dan Abnett and Andy Lanning run.
Just Jared posted the pics where Chris Pratt can be seen wearing the Star-Lord costume talking on his phone, Karen Gillan is seen as Nebula, and various actors are dressed as aliens. Previous images also reveal a look at Dave Bautista as Drax and Pom Klementief as Mantis, and Zoe Saldana has also teased a return to Gamora. See below.
Regarding the new costumes, again those are straight from the comic books that inspired the multi-billion dollar MCU franchise; however, as soon as the first movie was greenlit, Marvel Comics fired the creative team behind the comics (what a way to reward them), rebooted them to match the MCU and basically destroyed the characters and comics under Brian Michael Bendis (just as Marvel Comics has with a lot of other characters).
So it is pretty awesome to see that with what is said to be the last iteration of the team as we know them, that James Gunn decided to use the super cool costumes from the comics, which look really awesome. Who knows? Maybe we'll be in for a few more surprises from the comics as Adam Warlock is in the film, and it recently became known that Darkhawk almost appeared in Guardians of the Galaxy 2 and it has been reported a Nova project is underway.
James Gunn is also developing the Guardians of the Galaxy Holiday Special and I Am Groot series for Disney Plus.
Guardians of the Galaxy Vol. 3 has a May 5, 2023 release date.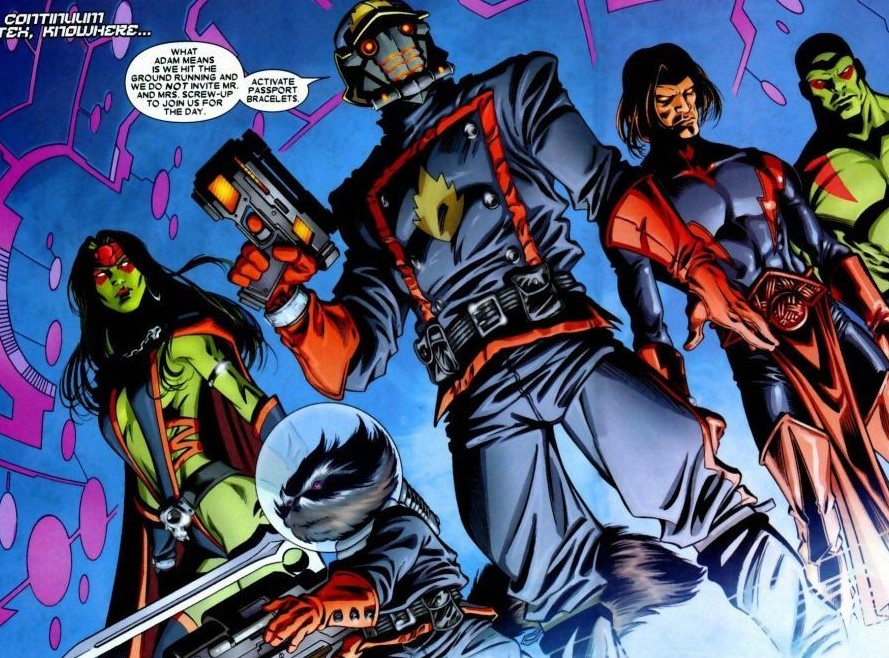 Guardians of the Galaxy 3 images:
Chris Pratt and his co-stars are back on set filming "Guardians of the Galaxy Vol. 3" and we have a lot of photos from today! Check it out: https://t.co/YWLLn4PUOH

— JustJared.com (@JustJared) May 2, 2022