It's rumored that John Stewart will be the lead of a Green Lantern Corps movie that is said to still be in development.
The rumor offers the Green Lantern Corps movie will also feature Hal Jordan, but that Hal Jordan will appear in the film in a mentor capacity.
The rumor follows it known that Warner Bros. wouldn't let Zack Snyder use Green Lantern John Stewart for his Snyder Cut (check out BTS pics here), with Snyder confirming the reason was that WB has plans for Stewart.
Back at the 2019 San Diego Comic-Con, DC insiders filled me in that J.J. Abrams is tackling both Superman and Green Lantern.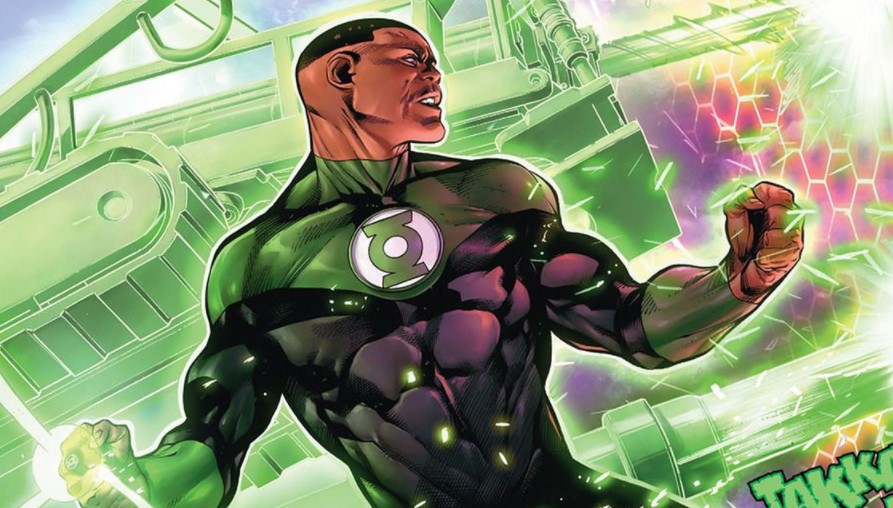 J.J. Abrams tackling Green Lantern and Superman
It's since been announced that Abrams is going with a new Black Superman, so John Stewart headlining the GLC movie over Hal Jordan seems to fit with Abrams' approach to the DC Universe.
Recently also saw the news that Finn Wittrock has been cast as Guy Gardner in the Green Lantern HBO Max series which saw Twitter users react by questioning where is John Stewart, but as I have tweeted, Stewart is being saved for the movies.
It's also known that WB passed on a Green Lantern and Superman pitch from Henry Cavill and his Mission Impossible director Christopher McQuarrie, again from what I have been told is due to J.J. Abrams tackling the characters on the big screen. I was told a big reason Abrams signed his half-billion-dollar deal with WarnerMedia is because of the DC characters and properties.
Stewart is my favorite Green Lantern, so hopefully, it's going to be good.
(John Stewart lead of GLC rumor via HH)