The Green Lantern series coming to the HBO Max streaming service has cast Finn Wittrock as Guy Gardner.
The actor is known for five seasons of American Horror Story including "Freak Show" where he played Dandy Mott.
"Beyond excited to join the Green Lantern universe as Guy Gardner. Coming to HBO Max in the not-too distant future!" posted Wittrock on Instagram.
The character of Green Lantern Guy Gardner in the series is described as a hulking mass of masculinity, and, as rendered in the comics, an embodiment of 1980s hyper-patriotism. And yet, Guy is somehow likable.
A previous leaked description for Guy Gardner also offers:
White Male, 30's. A hulking mass of masculinity, as rendered in the comics. Guy is a personification of the hyper-patriotism found in the 1980's that birthed Hulk Hogan and Rambo. However, Guy is still likable. He might act foolish, but he is not a fool. Guy loves his daughter and wife with all of his hard-partying, fast driving, hot tempered heart. But like many alpha males, there is a deep undercurrent of pain driving it all.
The Green Lantern series is officially described as:
From HBO Max, DC, Berlanti Productions and Warner Bros. Television comes a bold adaptation of the iconic comic book franchise, a saga spanning decades and galaxies. Green Lantern will depict the adventures of a multitude of Lanterns, including Guy Gardner, Jessica Cruz, Simon Baz, and Alan Scott — Earth's first Green Lantern, who, true to the comics, is a gay man — and many more. The series will also include fan favorites such as Sinestro and Kilowog, and will also introduce new heroes to the ranks of the Green Lantern Corps.
An update also offers the following and confirms the leaked audition tapes:
Written by Greg Berlanti, Marc Guggenheim and Seth Grahame-Smith, Green Lantern reinvents the classic DC property through a story spanning decades and galaxies, beginning on Earth in 1941 with the very first Green Lantern, secretly gay FBI agent Alan Scott, and 1984, with cocky alpha male Guy Gardner (Wittrock) and half-alien Bree Jarta. They'll be joined by a multitude of other Lanterns — from comic book favorites to never-before-seen heroes.
Berlanti, Guggenheim and Grahame-Smith executive produce with Geoff Johns, Sarah Schechter, David Madden and David Katzenberg; Elizabeth Hunter and Sara Saedi co-executive produce.
I'll say it's an interesting casting choice and as of now, I'm open to Finn Wittrock playing Guy Gardner.
Green Lantern HBO Max promo art: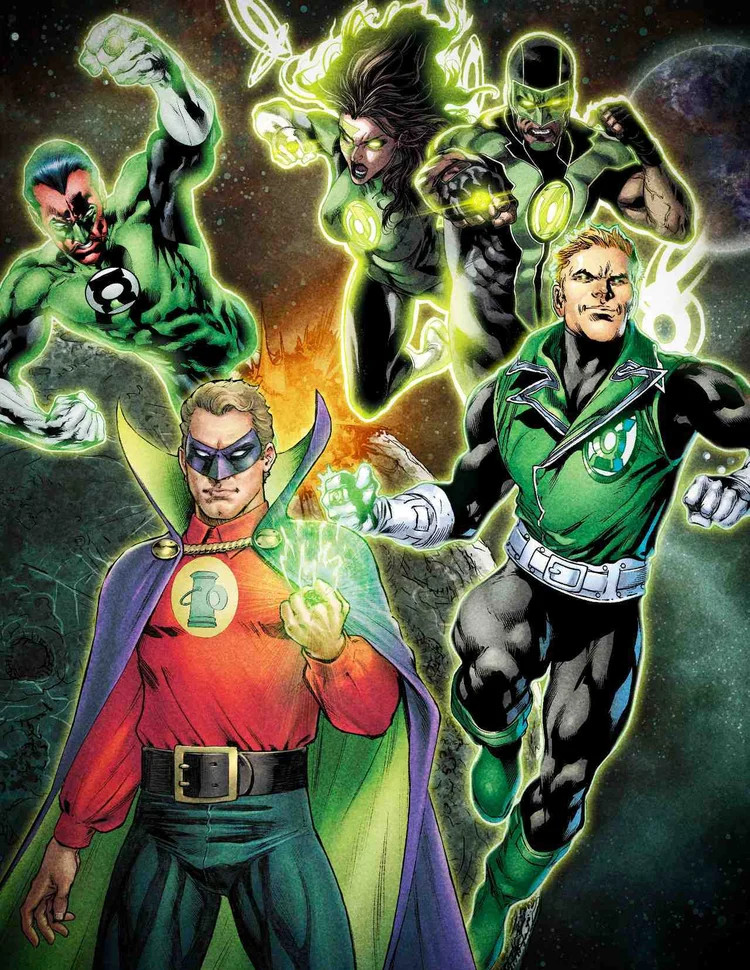 (via Deadline)