It's claimed that Grant Gustin may be quitting The Flash series and that things at The CW regarding the DC shows are a big mess.
The info about Grant Gustin potentially leaving The Flash comes from scooper Daniel RPK who claims The CW is trying to "convince Grant to stick around," and in a separate rumor the scooper claims the "Arrowverse shows [are] having a lot of issues behind the scenes with actors wanting to leave because of the way the producers and bigger-ups acts."
Worth a mention is that the rumors follow the recent controversy surrounding Dominic Purcell leaving DC's Legends of Tomorrow.
The rumors may actually have some merit to them, specifically the Gustin rumor, as on more than one occasion, Grant Gustin has talked about leaving The Flash and doing other projects.
As pointed out by Giant Freakin Robot, Gustin appeared on Michael Rosenbaum's "Inside of You Podcast" a year ago and let it be known that he let other opportunities pass because of being tied up with The Flash.
"I'm very aware especially in certain moments of how lucky I am and how different things could have gone up until this point. [But] there's plenty of things I that I feel like I've missed out on," Gustin revealed. "The past four hiatuses now, I've had a hiatus project that has fallen through because of The Flash. There's a lot of other opportunities out there that have [gone away] because of scheduling conflicts."
Update: Fan-favorites Tom Cavanagh and Carlos Valdes exit the series.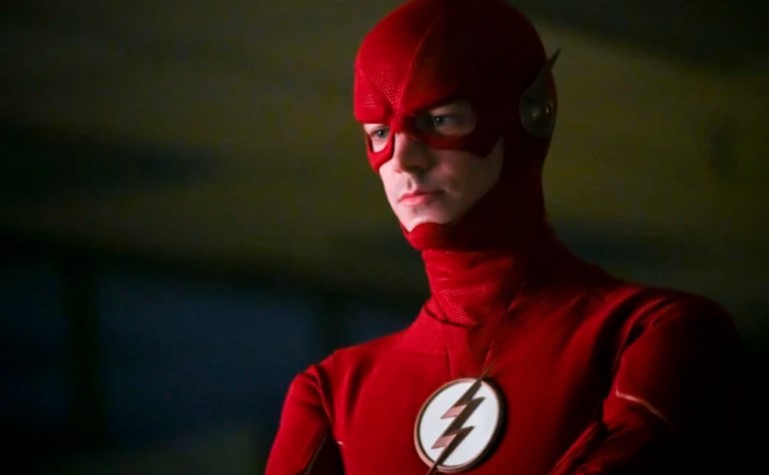 Gustin wanted to leave The Flash after two seasons
Gustin has revealed that if not for his contracts for the first couple of seasons locking him in, he might have quit The Flash over his attitude with working with guest directors, but says everything has worked out.
"When we're talking about those earlier stressful seasons, if I could have, there were plenty of crew members that walked after Season 2. I probably would have also because I was just like this is too stressful. This is too hard. The hours are ridiculous. I would have just walked after Season 2 if I wasn't locked down. I'm so glad to have been on the journey I've been on. I'll ride it as long as I can probably."
Gustin has also pointed out that his current contract ends with the current season, Season 7, but he did tell Entertainment Tonight last year, he hopes to continue.
"I can definitely see myself doing more than just the one [season] that I have left on this current contract," said Gustin. "Seven [seasons] is it for most of the cast actually, but I think it would be great if we can continue after that. I may never have a job this cool again, that this many people actually tune in to watch, so I'm not gonna take it for granted."
In February, The CW did renew The Flash for another season, but if Gustin leaves, they could simply replace the character with another version, such as Bart Allen who is coming this season.
The Flash movie starring Ezra Miller could always impact the series somehow, as it's known WB doesn't like to use the same characters on the big screen and on TV at the same time, such as Supergirl has been canceled with the new Abrams Latina Supergirl coming to The Flash movie, and Suicide Squad, Deathstroke, etc.