Following the rumors of Grant Gustin wanting to quit The Flash, it is now reported both Tom Cavanagh and Carlos Valdes – two fan-favorite original cast members – are exiting the series.
The report comes from Deadline where it is mentioned Tom Cavanagh, who has played versions of Dr. Harry Wells since the first episode, was originally going to leave after Season 6, but he "quietly" ended his regular run with Episode 3 of Season 7. It's said Cavanagh is still set to appear during Season 7 for a couple of episodes, but that his final appearance is being "kept a surprise."
Carlos Valdes played the popular Cisco Ramon where it is said Valdes will end his run as a series regular after Season 7 with an appearance in the final episode.
It's further said there are no current plans for Tom Cavanagh or Carlos Valdes to continue on The Flash beyond Season 7, but it's noted they could always do guest stints as The CW has renewed The Flash for Season 8 with Grant Gustin attached (more on that below).
The Flash executive producer/showrunner Eric Wallace said in a statement to Deadline: "Tom and Carlos have been an integral part of our show for seven seasons, and will be greatly missed, Both are incredible talents who created beloved characters that fans and audiences around the world have come to love. Which is why we are happily keeping the door open for return appearances."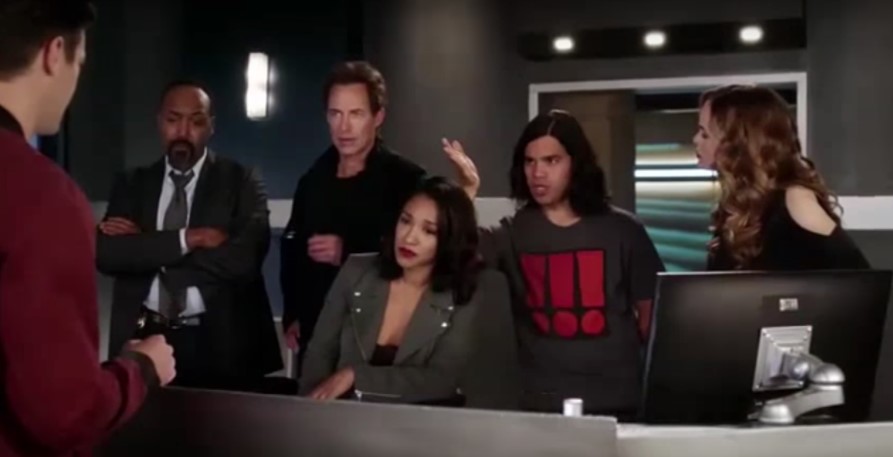 The Flash canceled or replaced?
The news also follows the controversy of Dominic Purcell leaving Legends of Tomorrow after six seasons.
Regarding the possibility of The Flash getting canceled, Grant Gustin has made it no secret that he has at times thought about quitting the show as he was forced to give up opportunities in order to continue on with the series.
A rumor offers The CW execs are trying to convince Grant Gust to stick around The Flash and that the Arrowverse shows are having a lot of issues behind the scenes with actors wanting to leave because of the way the producers and bigger-ups are acting (which fits with what Purcell had to say).
As I speculated in my last article, I am guessing either The Flash will get canceled after Season 8 (possibly due to the Ezra Miller movie), or that Grant Gustin will leave the series (is Gustin really going to continue without the original cast? Who more than likely didn't get their contracts renewed by The CW, similar to Purcell?) and get replaced by a woke version, the Bart Allen Flash getting introduced this season.