Godzilla vs. Kong action figures and art have made their way online which confirms a batch of previous spoilers related to the movie.
The action figures reveal a look at Godzilla, but the spoiler comes in relation to Kong, who we see wields an ax.
The art released as part of merchandising also confirms a scene involving a battle between the two kaiju.
Check out spoilers below.
Godzilla vs. Kong action figures: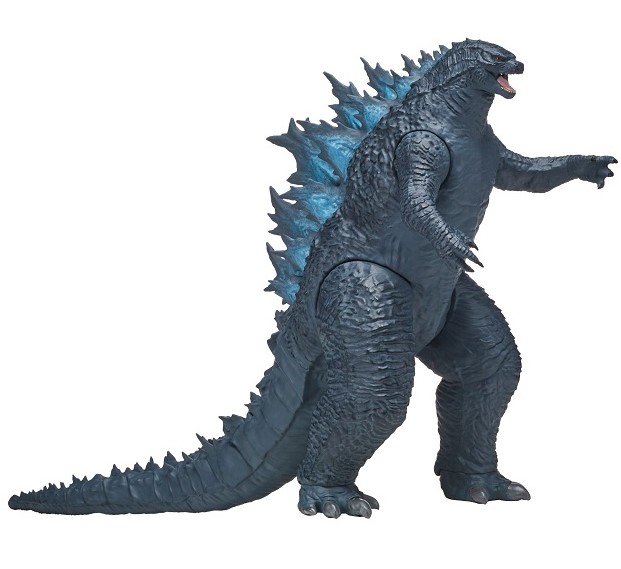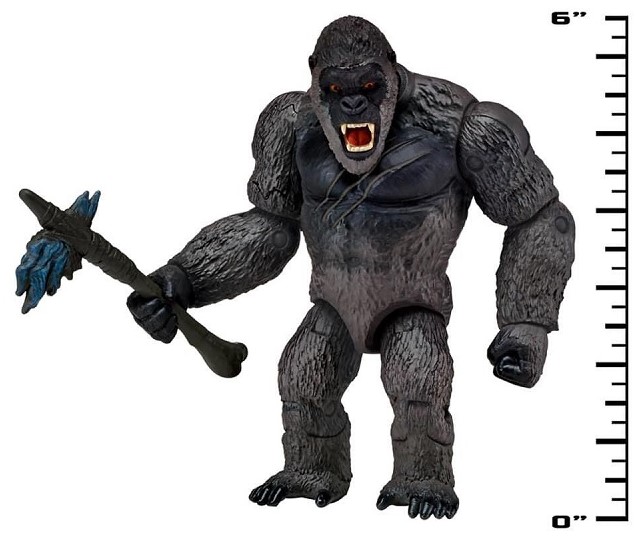 Godzilla vs. Kong art: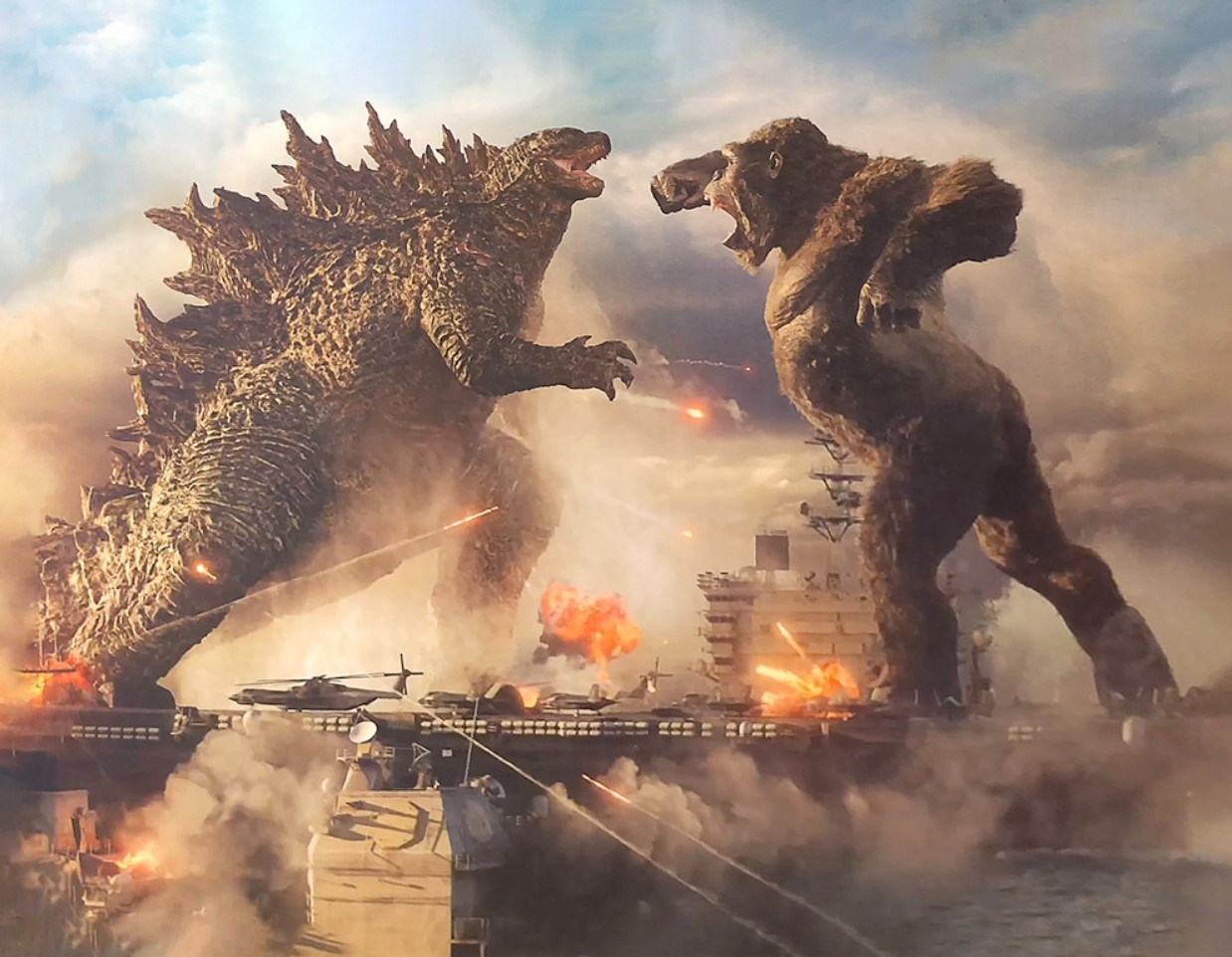 Godzilla vs. Kong spoilers:
While we don't know yet just how much of the spoilers are legit, it has previously been said that Kong wields a stone ax as a weapon that he uses in the movie.
The pic above features Kong with that stone ax.
Some additional spoilers revealed includes that Godzilla is near 400 feet in height and heavier than Kong, and that Godzilla will also have cool new powers in the flick.
While Kong will have no "superpowers," it's claimed that Kong has brute force strength and speed possibly fueled by radiation as according to the leaks, Kong's island home is at the center of the world with sufficient radiation.
It's further said that the now older Kong uses and wounds Godzilla with the stone ax in the movie.
A recent comic book prequel has been announced which will also see Kong take on the bat kaiju Camazotz on Skull Island.
The art above also reveals that Kong is a lot closer in size to Godzilla than he was in Skull Island; recall the bones of Kong's parents were a lot larger, so we see that Kong grew up.
The art also looks to be from the scene that was leaked involving the pair battling it out on top of a battleship.
Godzilla vs. Kong gets released May 12, 2021 directed by Adam Wingard starring Alexander Skarsgård, Millie Bobby Brown, Rebecca Hal, Brian Tyree Henry, Shun Oguri, Eiza González, Jessica Henwick, Julian Dennison, with Kyle Chandler and Demián Bichir.
Synopsis: Legends collide as Godzilla and Kong, the two most powerful forces of nature, clash on the big screen in a spectacular battle for the ages. As Monarch embarks on a perilous mission into fantastic uncharted terrain, unearthing clues to the Titans' very origins, a human conspiracy threatens to wipe the creatures, both good and bad, from the face of the earth forever.