Godzilla vs. Kong footage that Warner Bros. showed off Sunday at the Brazil CCXP convention has leaked online.
Users on social media posted the video which shows Godzilla battling King Kong on top of what looks to be an aircraft carrier.
Kong takes a swing at Godzilla, with screengrabs also featuring the roar of the great ape. Worth a mention is that we see Kong is all grown up now, as he looks to be similar in size to Godzilla. Skull Island did reveal the bones of Kong's parents which were a lot bigger, so we know that eventually, Kong was going to get larger.
Check it out below.
Godzilla vs Kong footage:
Masih dari #CCXP, ada snippet baru dari GODZILLA VS KONG (plus bonusan Scooby dikit)! Walaupun filmnya delay, kita setia menunggu.

One. Will. Fall. And GODZILLA will stand as the one true King of the Monsters. As Paul Heyman says: It's not a prediction, it's a SPOILER. pic.twitter.com/DZmMCHZY0f

— Komrikmania (@komrikmania) December 8, 2019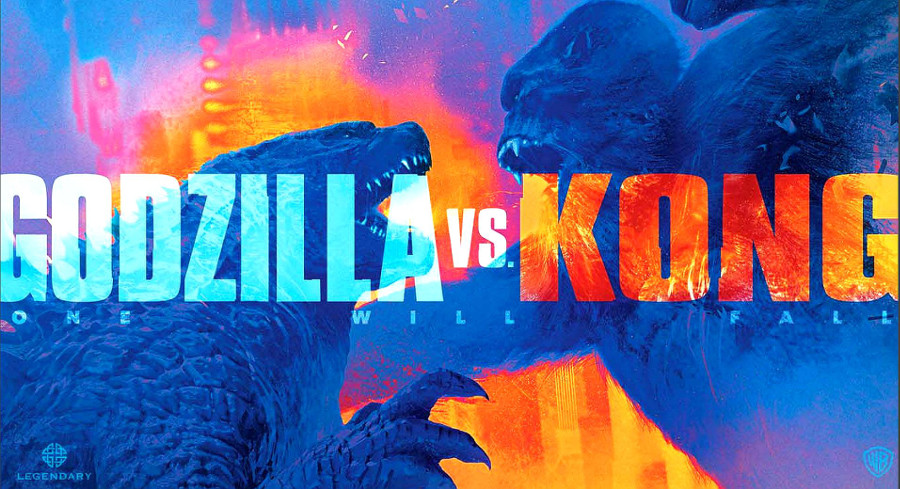 Warner Bros. also recently announced that the flick's release date has been pushed back to Nov. 20, 2020, from the previous March 13, 2020 release date.
The reason cited for the delay is said to be due to getting the movie right, as Warner Bros. Studio Chairman Toby Emmerich mentioned back in June:
As far as franchise fatigue with Legendary's Godzilla: King of the Monsters tanking, Emmerich said that next year's monster movie Godzilla vs. Kong "will deliver for fans in the way they were looking for" in the latest Godzilla. "It might come out later in the year, so we can deliver an A+ movie" said Emmerich.
Insiders have also offered that the movie is "huge" and "impressive," "large-scale," and "spectacular."
The movie is directed by Adam Wingard; according to IMDb, returning for the film includes Millie Bobby Brown and Kyle Chandler, with newcomers including Alexander Skarsgård and Eiza González.