Warner Bros. releases a cool new spot for Godzilla: King of the Monsters that shows off more from the titular character as well as King Ghidorah, Rodan and Mothra.
The "Intimidation" spot shows Godzilla giving off a light show, which is from the recent god-like image, Rodan taking on Ghidorah, a peek at Mothra, and Godzilla vs Ghidorah.
"We opened Pandora's box," Charles Dance's character says. "And there is no closing it now."
Director Mike Dougherty recently stated he wanted to bring these characters to life in a big way.
"I wanted to bring in certain animal behaviors. They have certain intimation displays that they go about when they see a rival," Dougherty said. "What I love about that is, you sense a consciousness. I wanted to bring that to the creatures. I didn't want to portray them as just big, dumb monsters - but rather creatures who were thousands, if not potentially millions of years old, who have their own memories and even grudges."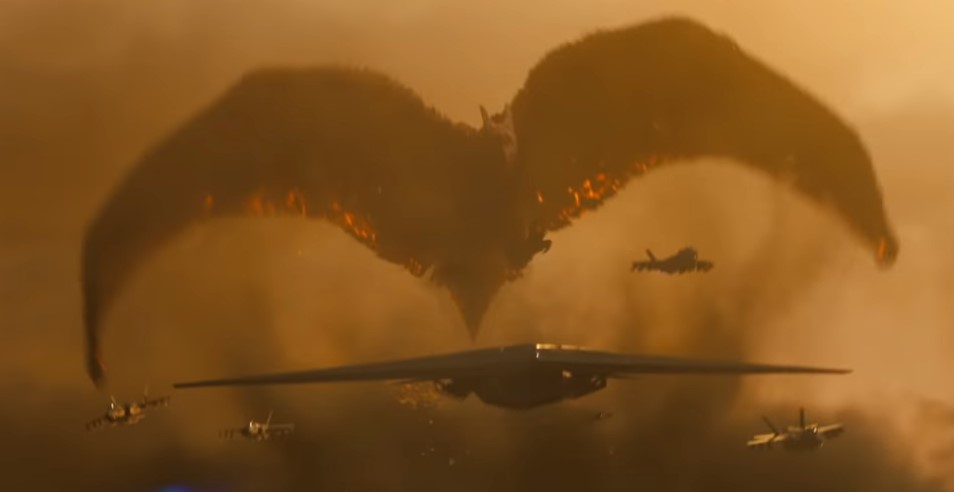 Watch the spot below!
Godzilla: King of the Monsters gets released May 31, 2019 starring Millie Bobby Brown, Vera Farmiga, Charles Dance, Kyle Chandler, Bradley Whitford, Thomas Middleditch, Sally Hawkins, O'Shea Jackson Jr., Ziyi Zhang, and Ken Watanabe.