An image from Godzilla: King of the Monsters lands online offering how awesome and god-like the titan is in the movie.
The pic, which was a part of a display at December's Brazil Comic Con, shows Godzilla absolutely dwarfing a submarine with his dorsal spines glowing blue.
Director Mike Dougherty recently offered they are putting the "god" back into Godzilla, which judging by the following image looks to be the case.
"Myself and my writing partner, Zach Shields, we kept saying that we wanted to put the 'god' back in Godzilla," he said. "By that, I mean, the way that I always saw the creatures growing up. I didn't see men in rubber suits. I saw ancient, powerful, mythic creatures. To me, these creatures were intelligent beings fighting out old grudges. They were the equivalent of dragons and giants, and all the creatures you read about in mythology and the Bible. That's what they were. That's sort of element that we wanted to add to the film."
Check out a few more cool images below.
(via Reddit)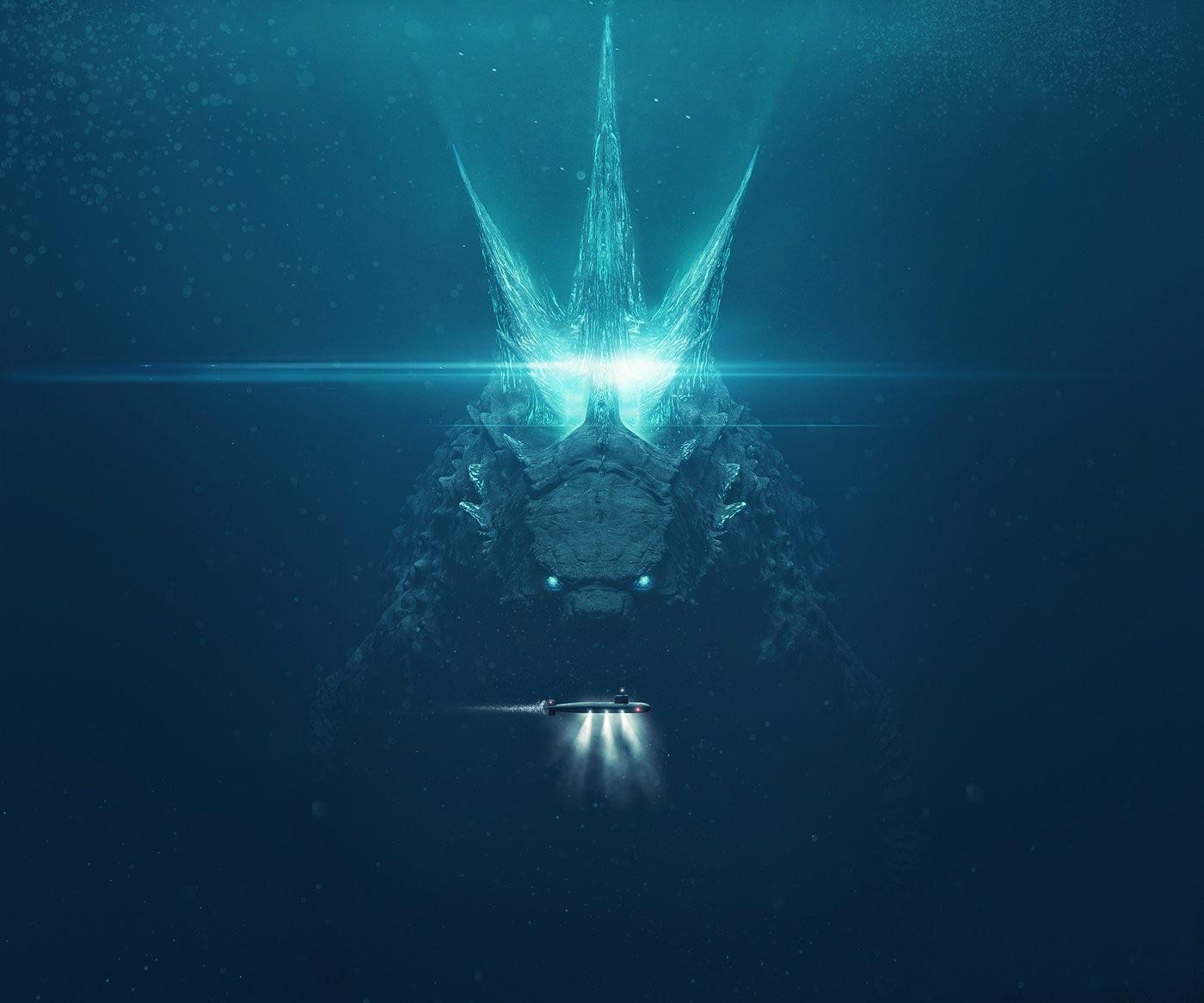 Godzilla: King of the Monsters gets released May 31, 2019 starring Millie Bobby Brown, Vera Farmiga, Charles Dance, Kyle Chandler, Bradley Whitford, Thomas Middleditch, Sally Hawkins, O'Shea Jackson Jr., Ziyi Zhang, and Ken Watanabe.