Gal Gadot shares a new look at herself as Wonder Woman as the DCEU and Justice League actress takes to social media to post the following image.
"#WonderChildrenWednesday one of my favorite days on set was when all these WONDERful children and their families from the Light of Hope organization came to set. I was so excited to spend the day with/get to know each one of them personally and hear their stories," Gal Gadot posts on Facebook. "This organization has been working for the last 18 years supporting, accompanying, and assisting children with cancer and their families."
Gal continues: "It is operated by hundreds of dedicated volunteers and provides a range of services for sick children and their families: Including fulfillment of wishes, family / group vacation days, dream birthdays in hospitals, professional workshops for hospitalized children, financial support for families, and assisting with getting the proper medicine they may not be able to get. Please see the link in my bio to see how you can help these beautiful families out."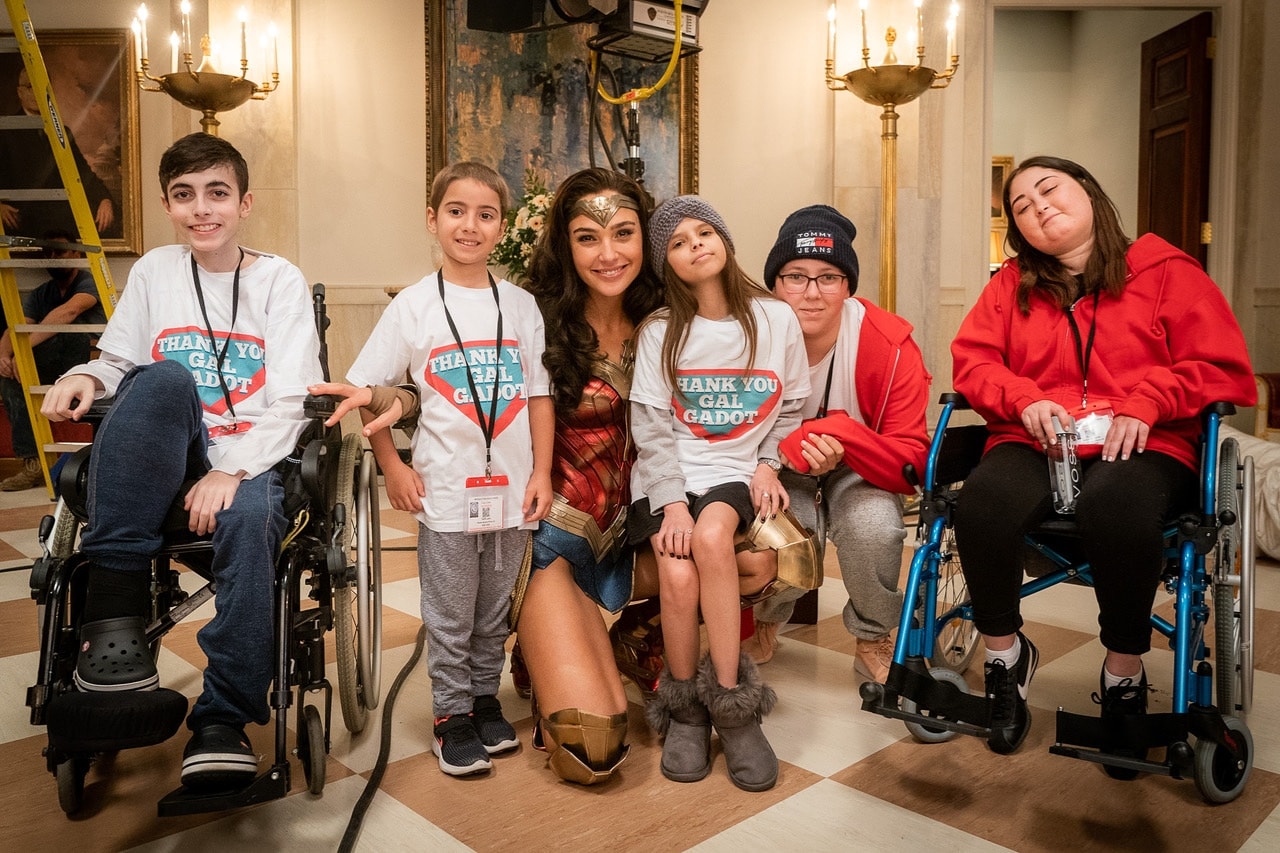 Wonder Woman 1984 has a June 5, 2020 release directed by Patty Jenkins starring Gal Gadot as the titular character, Chris Pine is back as Steve Trevor, Kristen Wiig plays the supervillain Cheetah, with Pedro Pascal in a mystery role.
Synopsis: Fast forward to the 1980s as Wonder Woman's (Gal Gadot) next big screen adventure finds her facing an all-new foe: The Cheetah (Kristen Wiig).
Wonder Woman 1984 images: