Gal Gadot doesn't just play DC's Wonder Woman, but she also happens to be an international star who now battles a vampire in a commercial for Israel's HOT cable network.
The supermodel actress, who also starred in Fast & Furious 6, drives a Mini Cooper as she races after vampire Zion Baruch, the star of the hit show Juda where he plays a small-time mobster visiting Romania who is turned into a vampire.
Gal Gadot can be seen driving as the vampire appears out of the thin air. She chases the vampire and hits him with the car which sees the creature jump on top of the roof. Baruch then falls from a high distance which sees Gadot trap him, and then it's revealed the two are playing a "video game" where Baruch still sports his fangs and Gadot laughs.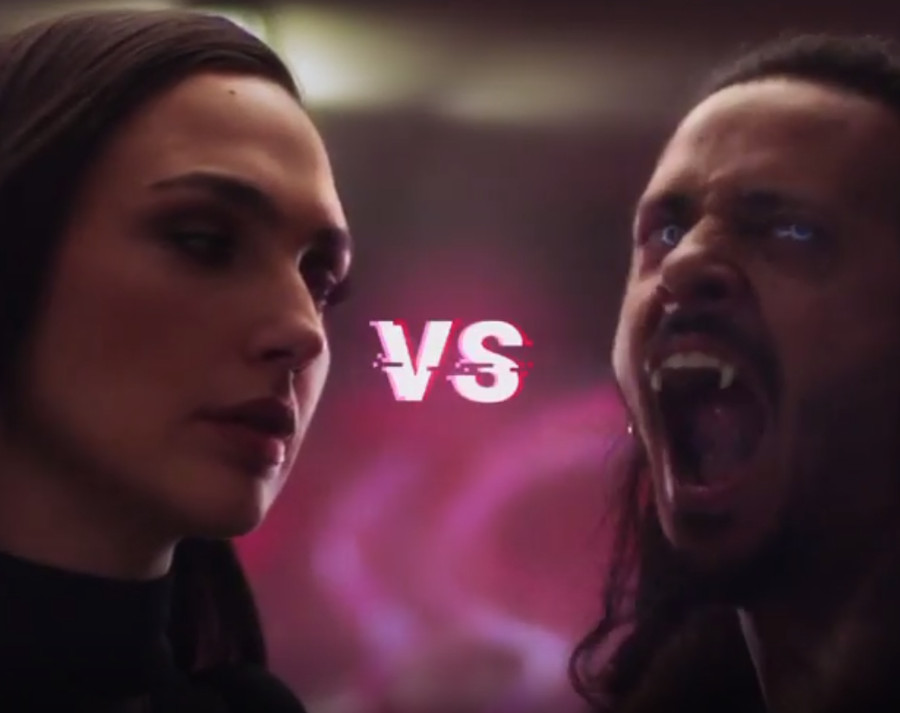 Gal Gadot vampire hunter for HOT Network
The network also released a behind-the-scenes teaser featuring Gal Gadot offering in English, "There's no place like HOT."
Check out the videos below.
Regarding Wonder Woman, the next movie, Wonder Woman 1984, gets released June 5, 2020.
Gal Gadot battles vampire Zion Baruch for HOT Network:
(via JP Post)