With everyone in lockdown because of the coronavirus, a group of millionaire celebs run by Wonder Woman Gal Gadot has put together a video where they sing John Lennon's socialist song, "Imagine."
"Hey guys. Day six in self-quarantine," says Gal Gadot whose net worth is estimated to be upwards of $10 million, not counting her rich Israeli husband, Yaron Varsano, who is said to be worth $30 million. "And I got to say that in these past few days it got me feeling a bit philosophical. You know this virus has affected the entire world. Everyone. Doesn't matter who you are, where you are from, we are all in this together. I ran into this video of this Italian guy playing the trumpets in his balcony to all the other people who are locked inside their homes, and he was playing 'Imagine,' and there was something so powerful and pure about this video, and it goes like this..."
Gal Gadot then proceeds to start the song with a big smile, "Imagine there's no heaven."
Other celebrities are then featured including her Wonder Woman 1984 co-star Kristen Wigg (net worth: $25 million) who adds, "It's easy if you try..."
Jimmy Fallon (net worth: $70 million) chimes in, "It isn't hard to do..."
Thor: Love and Thunder star, Natalie Portman (net worth: $60 million), says "Nothing to kill or die for..."
The Batman's Zoe Kravitz (net worth: $8 million), daughter to singer Lenny Kravitz (net worth: $50 million) and Cosby Show actress Lisa Bonet (net worth: $10 million) and step-daughter to Aquaman actor Jason Momoa (net worth: $14 million) continues, "And no religion, too..."
Original Wonder Woman Lynda Carter (net worth: $12 million) sings, "You may say that I'm a dreamer..."
With Man of Steel and Batman vs Superman actress Amy Adams (net worth: $75 million) continuing, "But I'm not the only one..."
"Imagine no possessions," sings Gal Gadot's Wonder Woman 1984 co-star Pedro Pascal (net worth: $2 million), who also stars in Disney's The Mandalorian.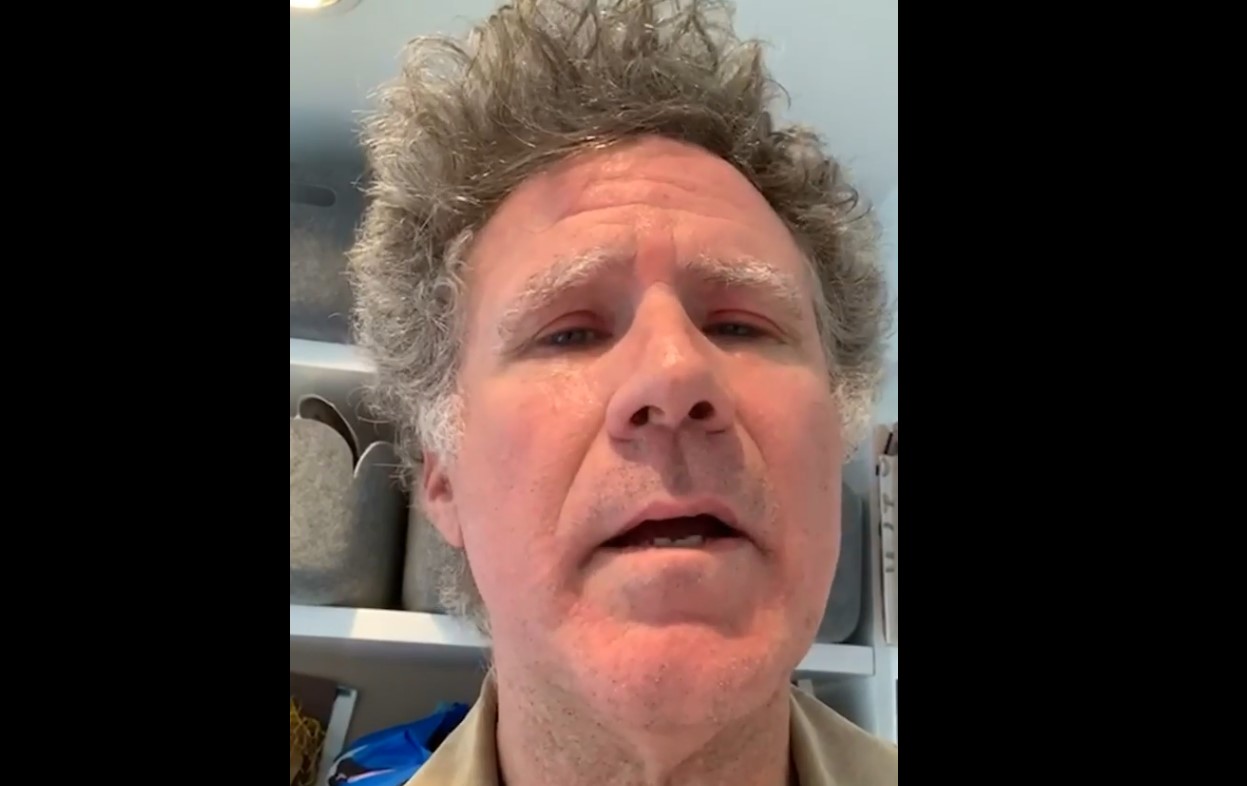 Multi-millionaire Will Ferrel imagines a world without heaven, hell, possessions
Will Ferrel (net worth: $120 million) sings, "No need for greed or hunger..."
Bernie Sanders supporter and socialist himself, Hulk actor Mark Ruffalo (net worth: $30 million) smirks as he sings, "Or brotherhood of man..."
Gal Gadot finishes, "...And the world will live as one."
Watch for yourself below.
Breaking: Millionaire celebs sing #imagine a world without possessions

— Matt McGloin (@cosmicbooknews) March 19, 2020
Gal Gadot, celebs sing "Imagine" by John Lennon: