The Flash will see the return of Michael Shannon and Antje Traue, both of whom appeared in Zack Snyder's Man of Steel.
Warner Bros. confirmed the cast of The Flash in a preview press kit released for its 2022 slate of movies where Michael Shannon and Antje Traue are listed along with Ezra Miller, Ron Livingston, Michael Keaton, Kiersey Clemons, and Sasha Calle. The film is also set to feature Ben Affleck, though for some reason Affleck is not listed, but that could be a mistake because Michael Keaton is listed twice (both are Batman):
THE FLASH In theaters in North America November 4 / Intl beginning TBD

(Warner Bros. Pictures)

Director: Andy Muschietti
Writers: Screenplay by Christina Hodson
Screen Story by Christina Hodson and John Francis Daley & Jonathan Goldstein
Based on characters from DC
Producers: Barbara Muschietti, Michael Disco
Executive Producer: Walter Hamada, Galen Vaisman, Marianne Jenkins

Cast: Ezra Miller, Ron Livingston, Michael Keaton, Kiersey Clemons, Michael Shannon, Antje Traue, Sasha Calle, and Michael Keaton

Action Adventure. Ezra Miller stars as Barry Allen, AKA The Flash, who pushes the limits of his superpowers in the DC Super Hero's first-ever standalone feature film.
Here is the screenshot: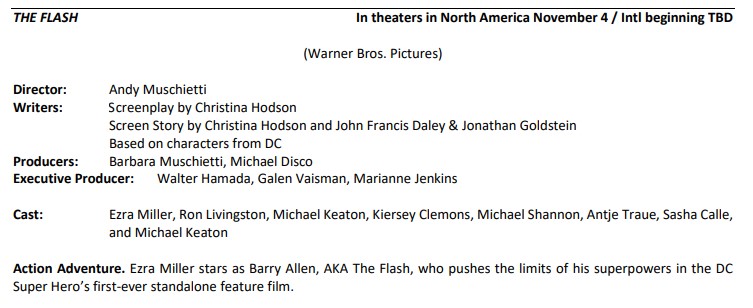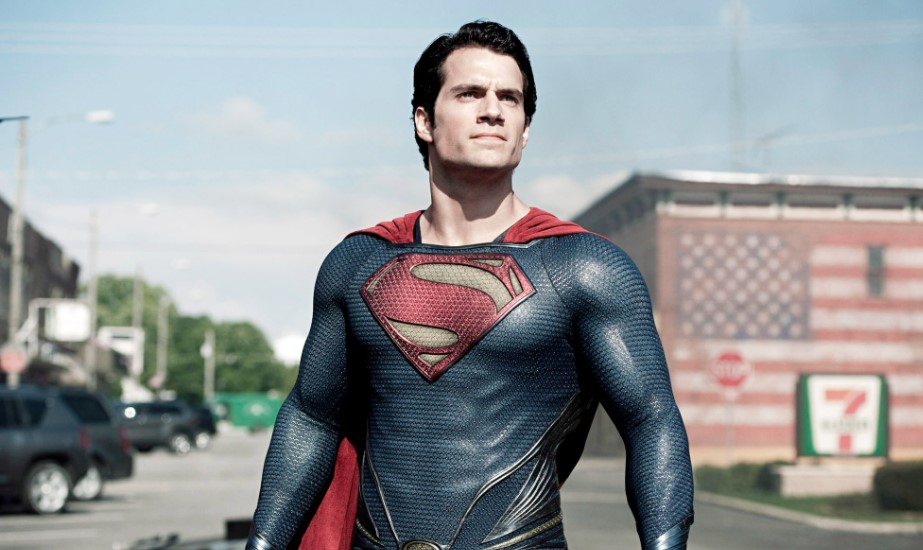 The Flash fixing Superman and Man of Steel?
Regarding Antje Traue, she played Faora in Man of Steel, and back in October she was rumored to be in The Flash, as eagle-eyed fans spotted director Andy Muschietti liking her photo on Instagram, and Antje Traue also previously teased a return as far back as November of 2019.
I've always loved the character of Faora and always wanted her to return to the DCEU — a battle against Gal Gadot's Wonder Woman would be pretty awesome.
Michael Shannon also happened to appear in Batman vs. Superman as his corpse became Doomsday, so it will be interesting to see what The Flash does with the character. I didn't like that Zod was killed off in Man of Steel, and I thought they should have used the other idea instead of killing him, which was sending him to space and freezing him (something like that). That way, Zod could have been brought back in a future movie (teaming with Superman against Brainiac). Great villain.
It's also possible that since this is a Multiverse movie that Michael Shannon and Antje Traue could appear as different characters, or how about since Barry Allen can travel back in time that Barry travels back in time to Man of Steel? Maybe Barry fixes Zack Snyder's mistake of Superman killing Zod (and how about letting Pa Kent die while he's at it?).
Henry Cavill Superman also happens to be rumored for The Flash.
The flick gets released Nov. 4, 2022, directed by Andy Muschietti.