With Kevin Feige going the PC route for Phase 4, it is being rumored that his various TV series and flicks in development will lead to an all-female Avengers type movie.
It is claimed that the all-female Avengers movie will feature Captain Marvel, She-Hulk, Ms. Marvel, Valkyrie, and the Jane Foster female Thor, among others.
Marvel Comics actually published a title with an all-female roster with A-Force in which She-Hulk is the leader.
Recently saw Feige and Marvel announce the She-Hulk Disney Plus series, which according to the rumor, will set up and lead to the all-female Avengers film, as the She-Hulk Disney Plus series will be the first step towards the formation of the team; a Ms. Marvel series was also announced as well.
It's further said the all-female Avengers movie will have a female writer and director.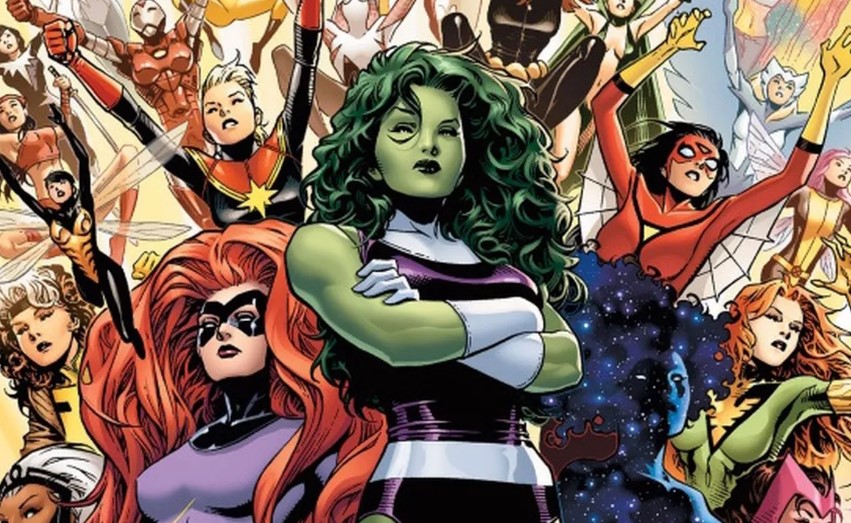 Brie Larson wants to be leader of all-female Avengers
Back when the Captain Marvel movie was released, Brie Larson also said she wants her character to be the leader of an all-female Avengers team:
Duh! I mean, I feel like they have to elect me. We've been talking about this, about what our democratic system would be, as to who gets to be the leader — or if there even is one. Maybe we can all co-exist happily, we don't need to have a specific leader. But if they nominated me for that, of course I'm in.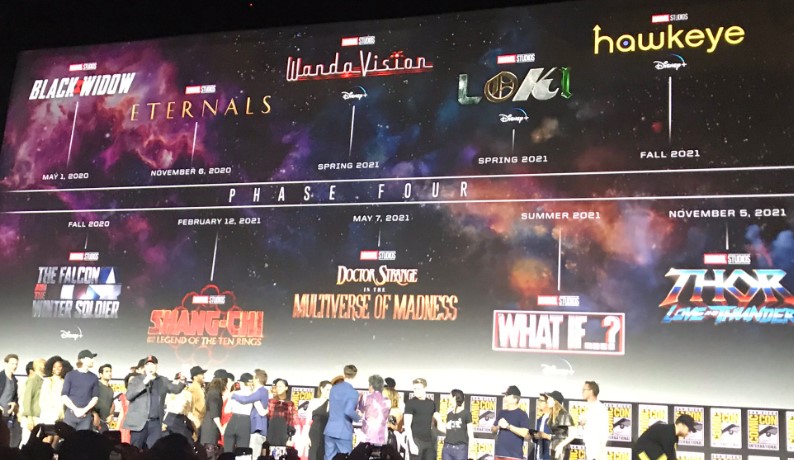 Kevin Feige's Phase 4 is all about being politically correct
Regarding Kevin Feige's PC route for Phase 4:
Eternals has gender-swapped and is race bending various characters
WandaVision has a feminist showrunner who doesn't like comic book movies and helped write Captain Marvel which leads directly into Doctor Strange 2
The Disney Plus series The Falcon and the Winter Soldier plays the race card as it is said to be about reactions to a black Captain America
Loki is said to be about the character becoming an LGBTQ character and a female, among others
Hawkeye sees the character pass the torch to a female character
What If? has a female Captain America, a black Star-Lord, among others
Thor: Love and Thunder has Natalie Portman playing the female Thor, with Tessa Thompson's Valkyrie looking for her queen of New Asgard
Of course, She-Hulk and Ms. Marvel will also be a part of Phase 4
On a related note, Marvel Comics also recently changed the description on the hammer of Thor, Mjolnir, to make it gender-neutral.
There has been no mention if there will be an all-male Avengers movie.
(rumor via We Got This Covered)