Thursday saw the unfortunate news that Doctor Strange 2 has lost its director, with Scott Derrickson, who says he left over creative differences, but will still remain attached to the flick as an executive producer.
Derrickson didn't go into specifics as he tweeted: "Marvel and I have mutually agreed to part ways on Doctor Strange: In the Multiverse of Madness due to creative differences. I am thankful for our collaboration and will remain on as EP."
As I pointed out, my thinking is that part of the issue with Scott Derrickson leaving may be a change in direction away from the sequel being a horror movie. This past Summer saw Doctor Strange 2 described as a horror flick but recently saw Kevin Feige shoot down that notion.
Fans are now reacting to Doctor Strange 2 losing director Scott Derrickson on Twitter with a similar sentiment (see more below).
"'Creative differences' – More like, you wanted to go deep with the horror route for this film. But, Feige and Iger, were pushing far from that take, to not scare the children. Sounds like Edgar Wright and 'Ant-Man' all over again…" one Twitter user replied which has 366 likes.
I'll also add I am disappointed by the news and was really looking forward to Derrickson helming the sequel. His first flick was really good, and of all of Marvel Phase 4, Doctor Strange 2 was the one thing I was most looking forward to.
It now seems as if Kevin Feige is dumbing down the horror approach to Doctor Strange 2 to keep with his goofy jokey Marvel popcorn films.
Fans also think Scott Derrickson would be better off in the DCEU.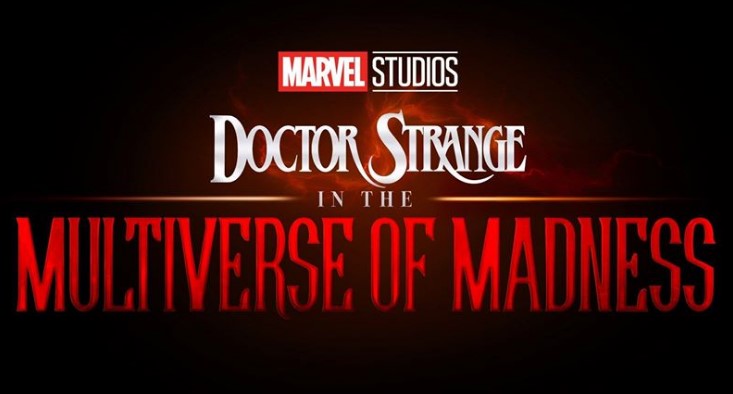 Fans react to Doctor Strange 2 losing director Scott Derrickson on Twitter:
"Creative differences"
More like, you wanted to go deep with the horror route for this film. But, Feige and Iger, were pushing far from that take, to not scare the children.
Sounds like Edgar Wright and 'Ant-Man' all over again…

— Wayne Parker (@WayneParker214) January 10, 2020
I'm sorry mr Feige is a coward with no guts to do anything different. Come to DC for Justice League Dark? Talk to Todd Phillips and he can get it green lit for you ASAP. And best part is, you can make it as scary as you want– No theme parks necessary.

— 214 (@burner398) January 10, 2020
they didnt deserve you king

— anthony || (@anthonyonmovies) January 10, 2020
Exactly. That why he should come over to DC. I'd love a Dr. Fate film.

— Kal-El (@DragonStone237) January 10, 2020
Come to DC. You'd have full creative control. Constantine, Dr. Fate, Swamp Thing or Jl Dark are up your alley.

— Kal-El (@DragonStone237) January 10, 2020
Well Done Mr Derrickson. Stand up for your vision and tell them this is how I want to do it. Marvel should have given you the benefit of the doubt after the success of the first film.

You have my Respect ✊

Top man. —-

— ZSFAN_PARADEMON_No.33!!!#ReleaseTheSnyderCut (@Superfan2016) January 10, 2020
Wasn't expecting this at all… You're the only one I trust with Doctor Strange. I'm still excited about Multiverse of Madness, but this is such a bummer- but I'm so glad you're still involved.

— ———- (@itsjustanx) January 10, 2020
This is a bummer, however, your fingerprints will always be on this iteration of the classic character and whatever you do next will be f'n excellent. You're a distinctive and *needed* creative voice, man. Scott Derrickson forever.

— Ryan J. Downey (@ryandowney) January 10, 2020
Marvel is ruining while dc is rising

— Guilherme Machado (@GuiMachado666) January 10, 2020
I wonder if ure leaving bc u wanted a darker or horror focused take or weird/absurdist/surrealist vibe and Disney Marvel isn't playing ball. #DoctorStrange

— Elektra Christ (@90sSuccubus) January 10, 2020