The Falcon and the Winter Soldier release date is officially delayed on Disney Plus, which was originally slated to premiere in August.
No release date has been announced as of yet.
Disney Plus released its schedule for August releases where the show is not listed.
EW.com further confirms The Falcon and the Winter Soldier has officially been delayed:
A source close to the situation confirms to EW that the premiere has indeed been delayed due to the global pandemic. If all goes well, a new premiere will be announced soon.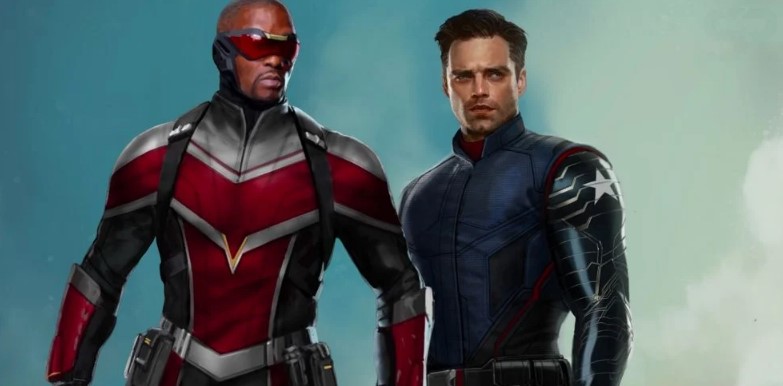 The Falcon and the Winter Soldier still needs to finish filming
Prior to the coronavirus, the series was filming in Prague, with it said only a couple weeks of filming was left, but things were shut down and filming has yet to restart.
There is the rumor that Marvel may release half seasons on Disney Plus featuring footage already filmed, but again, nothing official has been announced as of yet.
As I noted a few days ago when I said the show is likely delayed, Marvel and Kevin Feige have been quiet as of late and Marvel Studios is not attending Comic-Con At Home, so the writing has been on the wall.
Back in February saw Disney CEO Bob Iger confirm the August release date for The Falcon and the Winter Soldier and a December release for WandaVision on Disney Plus, but the coronavirus shutdown happened in March pushing everything back. Regarding WandaVision, it has been reported the show still has filming left to do as well.
Hollywood insiders have filled me in that Hollywood is in panic mode over new content as filming on new projects might not begin until 2021, so there could be even lengthier delays.
The Falcon and the Winter Soldier stars Anthony Mackie, who recently teased he is becoming the new Black Captain America, Sebastian Stan returns as Bucky, the Winter Soldier, Daniel Brühl as Zemo, and Emily VanCamp returns as Sharon Carter.