With no new Star Wars movies in the works, Ewan McGregor joins WB and DC's Birds of Prey movie as the villain, Black Mask.
Ewan McGregor will play Roman Sionis, who in the comics is a Gotham City crime lord.
Similar to Bruce Wayne, Roman Sionis is born into a wealthy family and has a privileged upbringing, but the similarities end there as Roman's parents resented him in favor of trying to fit in with Gotham City's elite. Long story short, Roman kills his parents, steals their fortune and business, and much like his parents donning a mask when mingling with the elite, Roman dons a mask of his own and becomes Black Mask.
The New 52 comics saw Roman Sionis with a split personality, and as the Black Mask, he had technology which enabled him to control the weak-minded.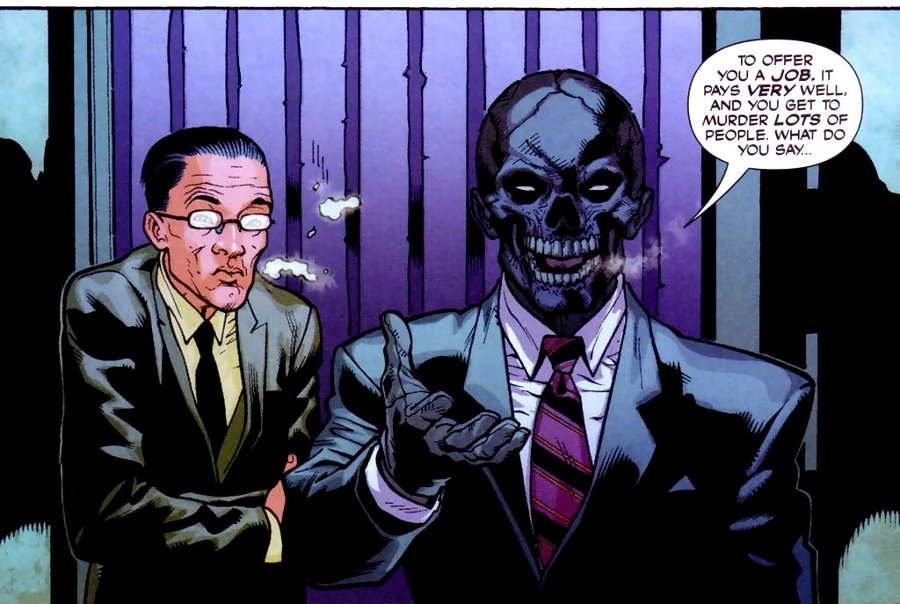 Regarding the Birds of Prey movie, it's rumored Batman has been missing for years, which might explain the rise of the Black Mask in the DCEU, and that the Black Mask kidnaps the young Cassandra Cain to mold her into an assassin. Harley Quinn, Black Canary and Huntress come together to rescue Cassandra and put a stop to Black Mask.
Birds of Prey has a February 7, 2020 release directed by Cathy Yan starring Margot Robbie as Harley Quinn, Jurnee Smollett-Bell as Black Canary, Mary Elizabeth Winstead as Huntress, and Rosie Perez as Gotham City detective Renee Montoya.
Ewan McGregor is known for portraying Obi-Wan Kenobi and was thought to be possibly returning for a Disney Star Wars spinoff movie, but following Star Wars: The Last Jedi and Han Solo, Disney announced they are not doing anymore Star Wars movies, currently.