According to rumors, an evil Marvel Superman is rumored for the upcoming Thunderbolts movie, thought to possibly be Hyperion.
The rumor has it that Kevin Feige is looking for a big-name actor to play the part, with the character described as an "Evil Superman" who is very powerful (via Twitter).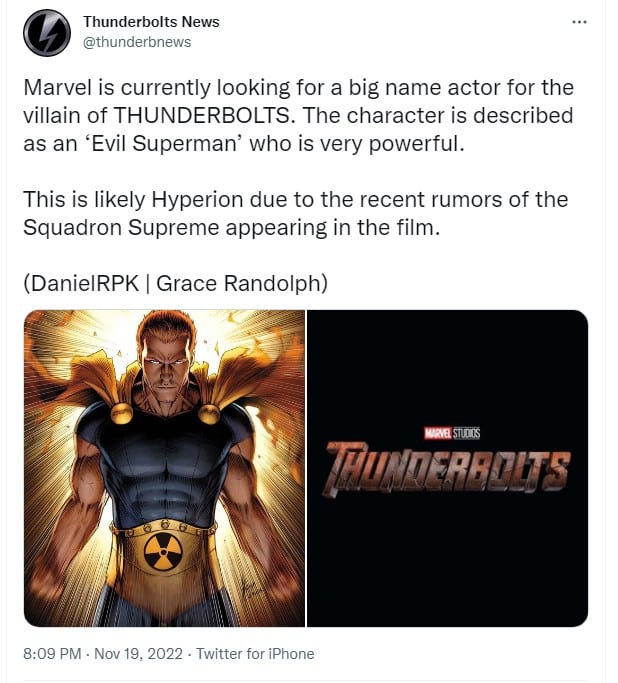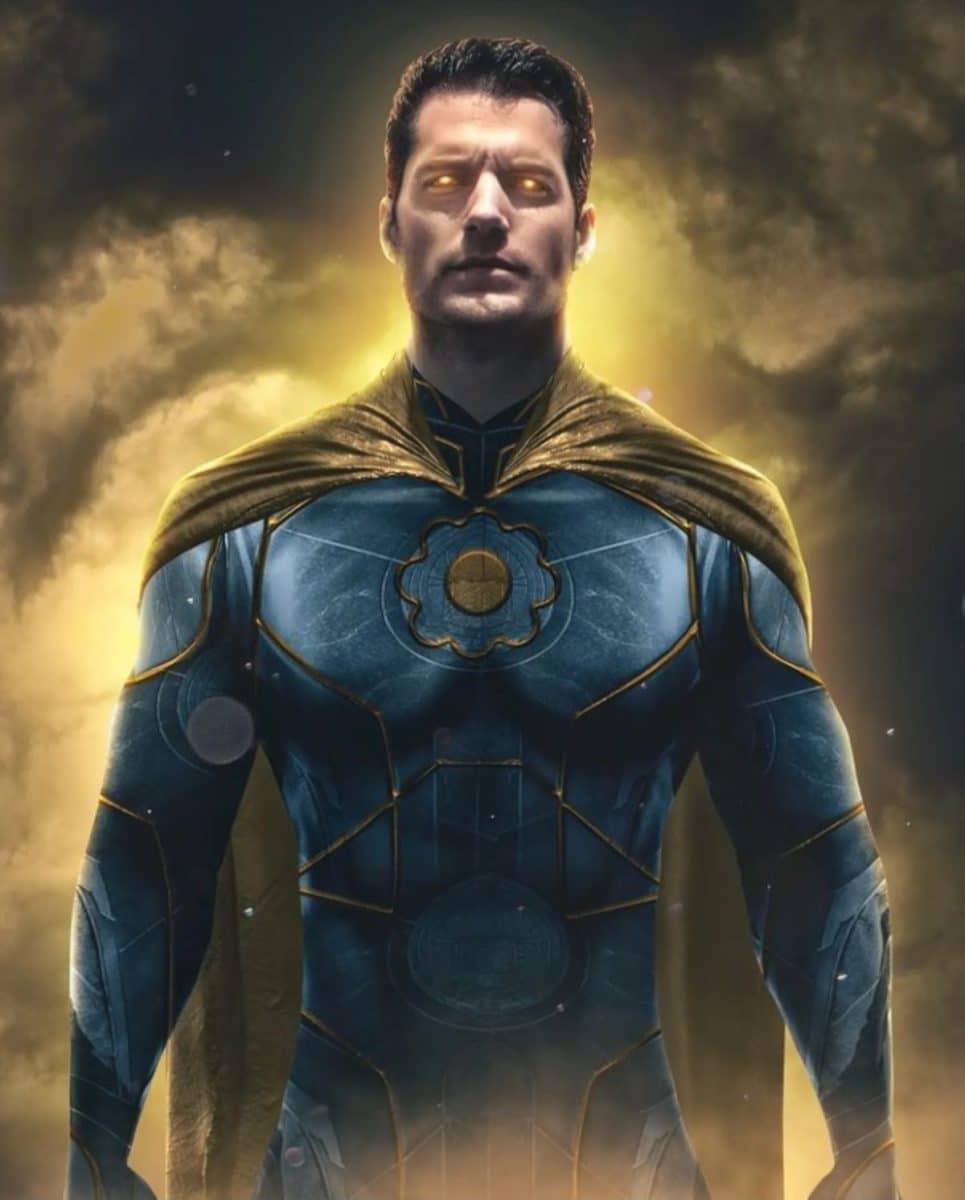 Henry Cavill has been rumored for Marvel's Hyperion
It's guessed Marvel's Evil Superman is Hyperion who was previously rumored for Loki Season 2, with it also said Henry Cavill was eyed for the role. In the comics Hyperion is a member of the Squadron Sinister, basically Marvel's evil Justice League, or the Squadron Supreme.
Interestingly enough a recent report doubts the return of Henry Cavill as Superman to the DCU due to the hiring of James Gunn in charge, so who knows what could happen? Maybe Cavill will end up in the MCU playing Hyperion.
Cavill did address the Marvel rumors when it was thought his Superman return was something definitely happening, but again, if Gunn doesn't want him back as the Man of Steel, it won't happen.
"As far as I know I am not going to be in Loki. It would be a tricky one to handle at this stage," Cavill said, and joked, "James Gunn can do it, maybe I can too."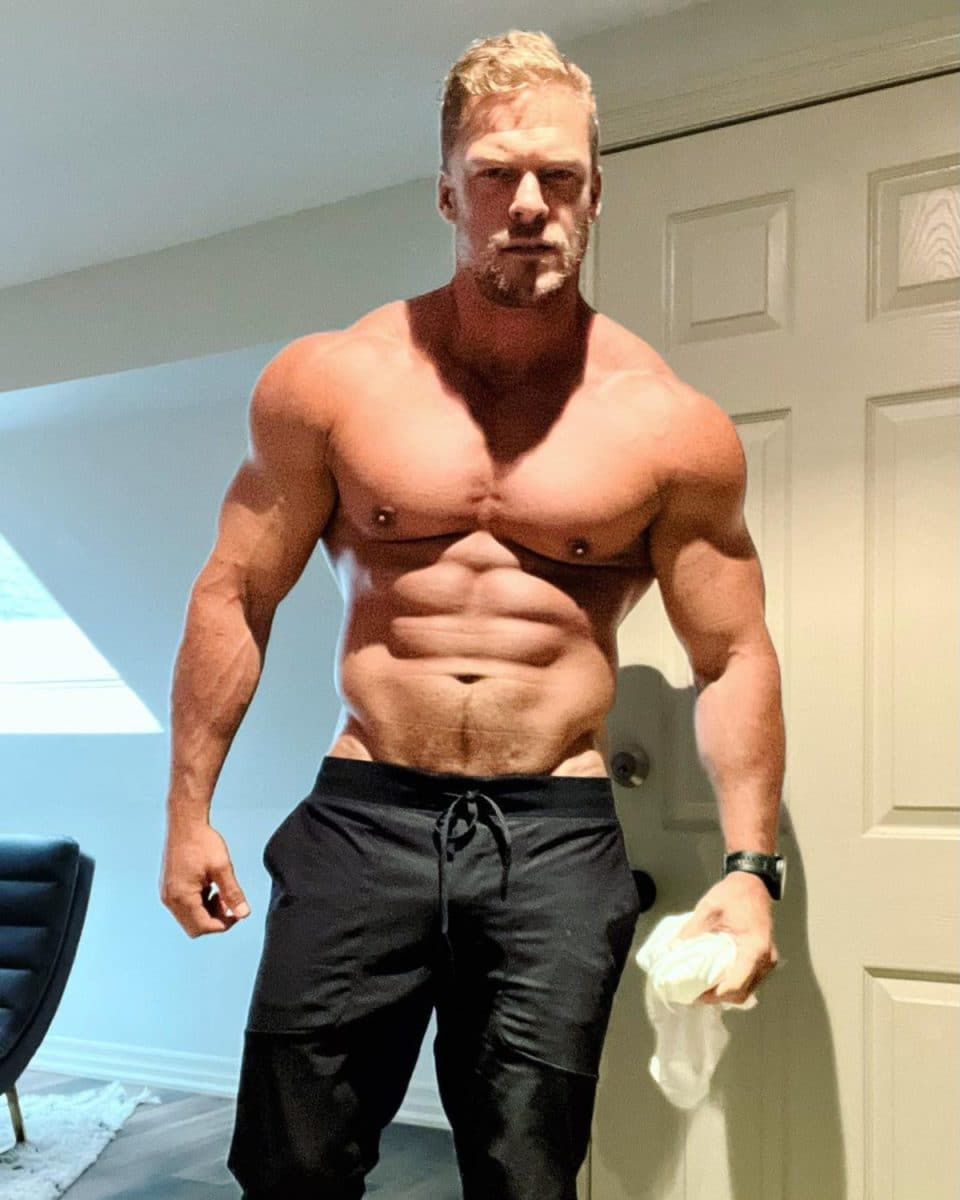 Fans want Alan Ritchson as Marvel's Evil Superman
Regarding who fans think could play Hyperion? A good guess happens to be Alan Ritchson who plays Hawk in the DC Titans series and Jack Reacher on the Amazon Prime Video series of the same name.
Checking out the above image, the dude is super jacked and looks badass so that is not a bad recommendation at all.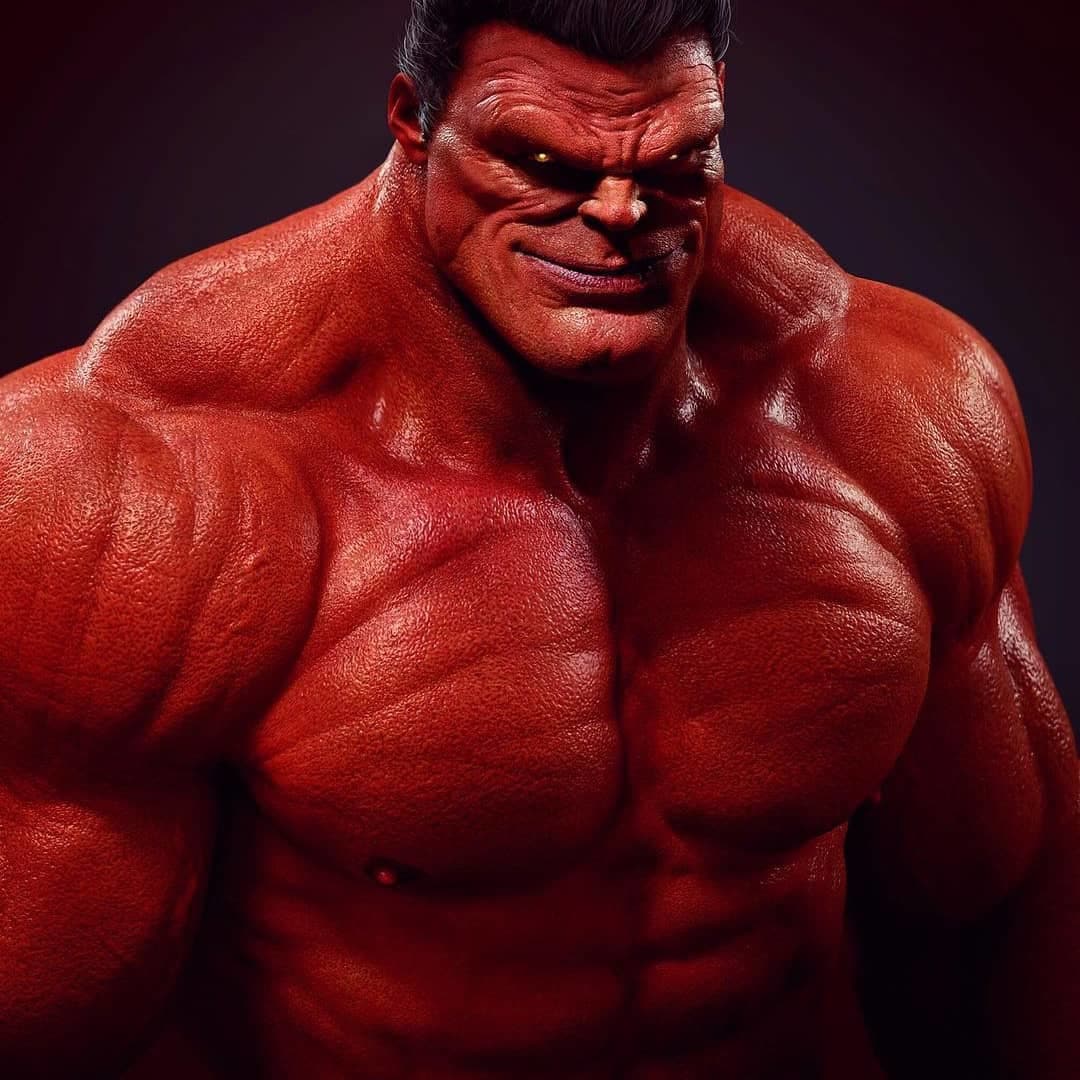 How about Red Hulk vs Hyperion?
Some other fans are offering that Hyperion wouldn't be a good match for the Thunderbolts movie as those characters who make up the team wouldn't last a second against Hyperion.
However, a recent rumor offers none other than the Red Hulk will be appearing in Thunderbolts who you can argue should be able to go toe-to-toe with Hyperion.
The Thunderbolts consists of Florence Pugh as Yelena (the new Black Widow), Sebastian Stan as the Winter Soldier, Wyatt Russell as U.S. Agent, Olga Kurilenko as Taskmaster, Julia Louis-Dreyfus as Valentina, Hannah John Karmen as Ghost, and David Harbour as Red Guardian.
Harbour recently teased the flick will drop a big bomb on the MCU, too.
"It'll be funny. It'll be weird. It'll be action. And then we're also going to drop a bomb, which is cool," Harbour recently told io9.
Maybe that big bomb is Red Hulk vs Hyperion?
Or how about The Sentry/Void? It is rumored Feige is in part adapting the Dark Reign storyline from the comics where instead of using Norman Osborn, Feige will be going with Harrison Ford as Thunderbolt Ross and the Red Hulk.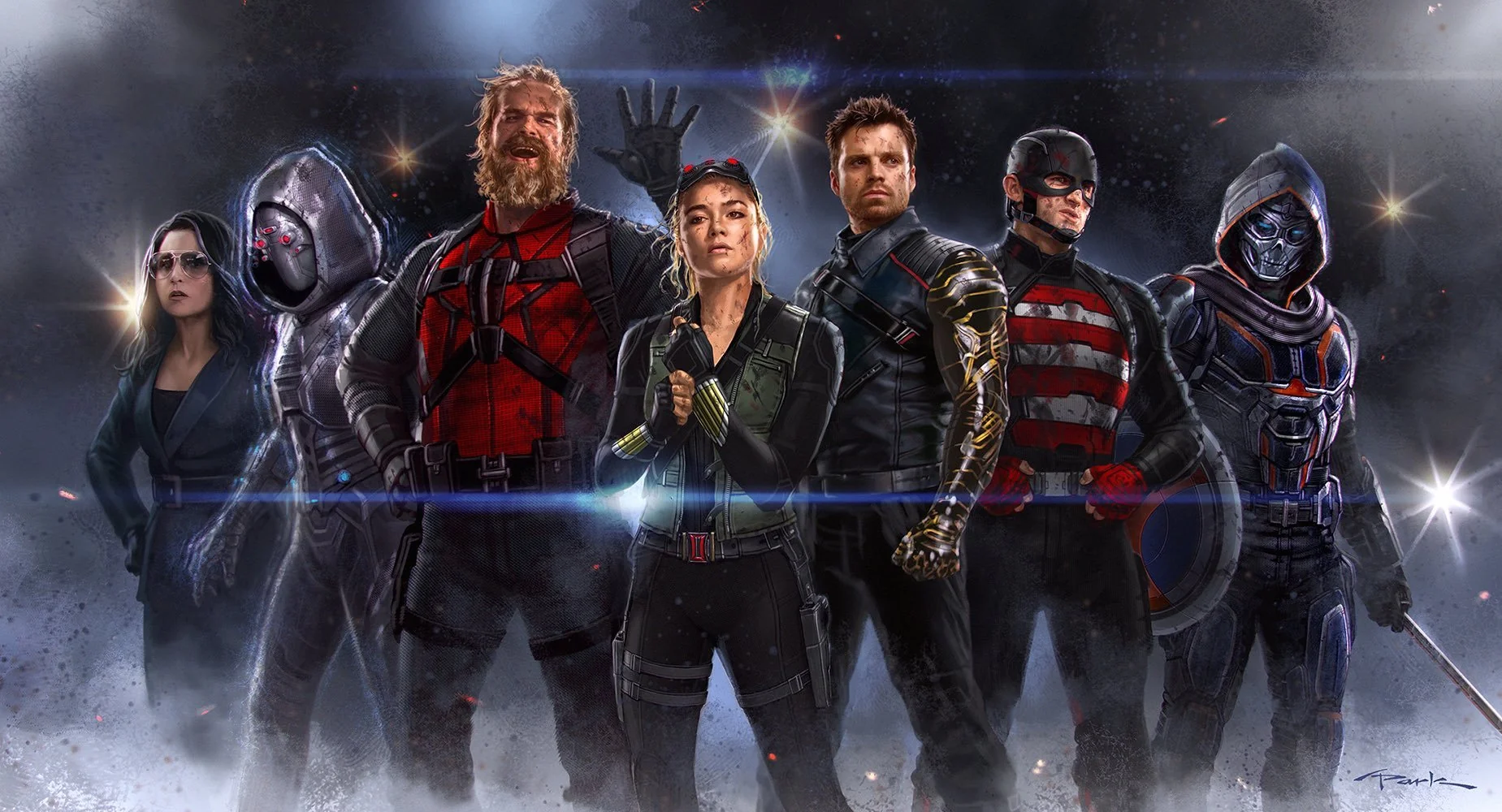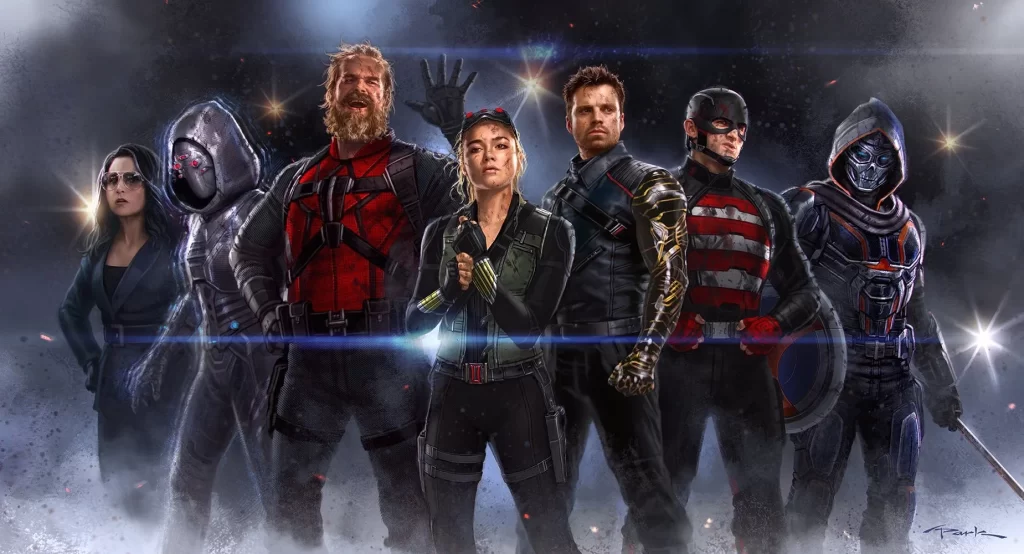 Thunderbolts could tie into Captain America: New World Order and Secret Invasion
Worth a mention is that Marvel did try and bring its own "Superman" into the MCU with Richard Madden as Ikaris in Eternals but that film is a complete failure.
The Boys has Homelander and the awesome Invincible animated series on Amazon has Omni-Man, so Feige is a bit late to the game.
Thunderbolts gets released on July 26, 2024, and it's also thought to heavily connect to Captain America: New World Order which gets released prior to that on May 3, 2024, and both also possibly might tie into next year's Disney Plus event series, Secret Invasion.