Disney confirms that Eternals will have a similar release that Shang-Chi is currently going through, which Disney CEO Bob Chapek previously described as "experimental" and which set off star Simu Liu.
Following Black Widow getting released in theaters and on the Disney Plus streaming service at the same time, today Disney announced its remaining 2021 schedule would not be going that day-and-date route.
Disney announced Encanto will get released on November 24 with a 30-day exclusive theatrical window followed by the home video release.
The studio also announced five other films will have a 45-day exclusive run in cinemas before getting released digitally (same as Shang-Chi): The Last Duel (October 15), Ron's Gone Wrong (October 22), Eternals (November 5), West Side Story (December 10) and The King's Man (December 22).
"Following the tremendous box office success of our summer films which included five of the top eight domestic releases of the year, we are excited to update our theatrical plans for the remainder of 2021," said Kareem Daniel, Chairman, Disney Media & Entertainment Distribution. "As confidence in moviegoing continues to improve, we look forward to entertaining audiences in theaters, while maintaining the flexibility to give our Disney+ subscribers the gift of Encanto this holiday season."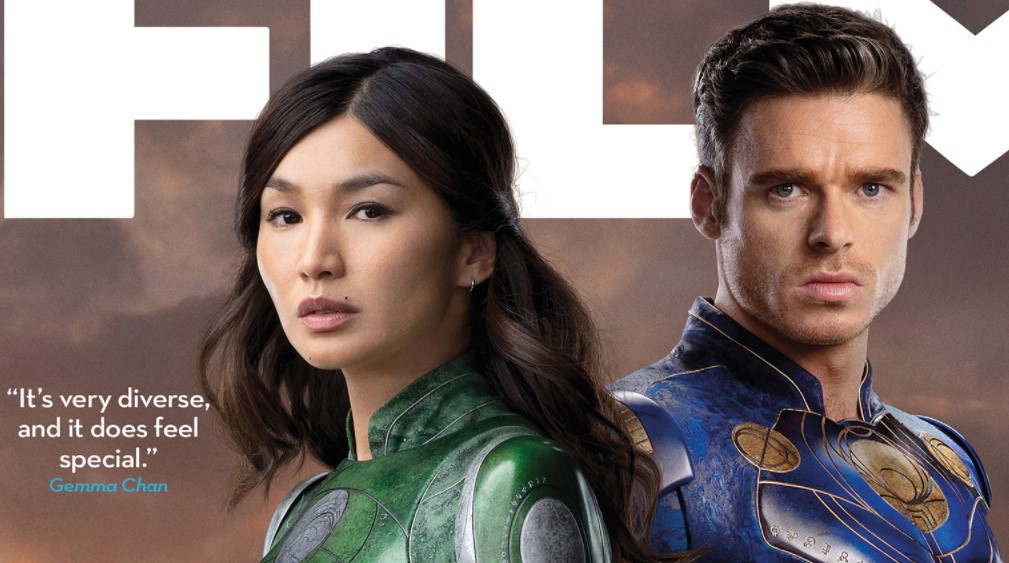 Eternals on schedule
Regarding Eternals, it was previously rumored by Vulture that Disney would delay the movie into 2022 if Shang-Chi bombed at the box office. Though Shang-Chi isn't really doing all that well, it still did better than the estimates, so it looks as if Eternals is safe.
Earlier also saw the potentially devastating news that Black Widow, Shang-Chi, and Eternals won't have China releases, which looks to hurt those smaller movies' box offices in a major way, so following Black Widow and Shang-Chi performing poorly, Eternals could be next.
It will be interesting to see what happens with Sony's Venom (out Oct. 1) and Spider-Man: No Way Home (Dec. 17).
Regarding the comments made by Simu Liu, the actor dropped an f-bomb in response to Chapek's comments.
"We are not an experiment. We are the underdog; the underestimated. We are the ceiling-breakers. We are the celebration of culture and joy that will persevere after an embattled year," said Liu. "We are the surprise. I'm fired the f**k up to make history on September 3rd; JOIN US."
Scarlett Johansson is also now suing Disney over the day-and-date release of Black Widow.
(via Deadline)